Apple Inc. has been an icon in the watch industry. Their partnership with Nike gave birth to Apple watch Nike series one. Today this brand has evolved up to series 4. Is this the end? I don't think so. This Apple watch Nike review article aims at discussing Apple watch Nike models.
We shall take an in-depth look at the original Apple Watch and make a comparison of the later models. This will answer the question "should I buy an Apple watch?"  We shall then do an Apple Watch Nike review of two of its latest models and answer some of the questions that most users ask.
We hope this discussion will benefit anyone interested in acquiring an Apple Watch Nike brand and help you appreciate their journey. Let's get started!
The Apple Watch Nike Revolution
In 2015, Apple released its first smart-watch. Ever since then, it has continued to improve on the watch 's various aspects including the display quality, battery life, design and build, user interface capabilities, activity and workout apps,  pricing, and specifications.
An additional boost in these improvements came about when Apple teamed up with Nike to design Apple watches for runners famously referred to as the Apple Watch Nike. These systematic upgrades resulted in further releases of Apple Watch Series 1, 2, 3, and 4 models.
Apple Watch S1 came with a stronger and faster S1P dual-core processor than the original Apple watch.
Afterward, the S2 model improved on this by having water resistance capabilities and the addition of an S2 chipset, which has an inbuilt GPS. This enabled the S2 model to track activities remotely and prolong its battery life.
When the S3 model hit the market, it had a better performing S3 processor, a W2 chipset with wireless connectivity, a digital crown, better straps, and an additional Ceramic Gray option. The latest model, Apple Watch S4 has an improved design, connectivity, and storage.
We hope you love the products we recommend! We only products that we thoroughly investigate and believe is a real value for you.
Sports Send may collect a share of sales or other compensation from the links on this page. It is at no extra cost for you.
The latest Apple Watch Nike Review in Detail
Let us now have a detailed look at the latest two Apple watch Nike models.
1. Black Apple Watch Nike Sport Watch
The Apple Black Nike Sports watch is the epitome of freedom for cellular use. This is a version of the S3 models. It has an S2 Dual-Core processor and an operating system of watch OS3 making it a reasonably fast watch. This watch has an inbuilt GPS for a remote activity tracking, which translates to longer battery life. It is also water resistant up to 50 meters deep, a welcome feature for divers.
Casing
The 42mm Space Gray Aluminum casing is sturdy and attractive. It fits wrists perfectly in the range of 150mm to 200mm. It uses a well-ventilated Nike Black Volt Sports Band, which is a favorite for male athletes.
User Interface
The user interface of this beauty is of Ion-X glass, straightforward to use, and a ceramic back for a clearer reception. It operates using digital crown navigation that minimizes the need for touching the screen when navigating its features. The screen uses twice as bright OLED retina display with force touch, an ideal screen illumination for athletes participating in peak sun time's activities. It is compatible with all Apple Watch Nike watch faces.
Apps
It has various health and fitness features.
A heart rate sensor that keeps tabs on your resting, walking, and workout recovery heart rate
An accelerometer to monitor your speed
A gyroscope to record your health data for prolonged periods in order to identify long-term movement patterns
The watch has Siri, the Apple Watch Nike personal assistant that is backed by direct fire speakers and a microphone for clear transcription.
Battery
This watch's battery lasts up to 18 hours when fully charged via its magnetic charging cable.
Other Features
The other features of the watch include Bluetooth and Wi-Fi compatibility for better standalone connectivity. It is compatible with the iPhone 5, 5c, 5s, SE, 6, 6 Plus, 6s, 6s Plus, 7, or 7 Plus and iOS 10 or later.
Verdict
Despite the above features, this watch has the same shortcomings of other S3 models. It has no heart rate zones and lacks a consistent heart rate monitoring feature when not in use. For these additional features, some users have noted the price to be on the higher side. However, it is an excellent sports watch with robust features that a runner can appreciate. Buy the Black Apple Watch Nike Sports Watch today.
2.  Silver Apple Watch Nike Sport Watch
This is also another version of the Apple Watch Nike S3 Model. It boasts of similar features to the Apple Watch Nike Sports watch reviewed above, with some few additions to suit slender wristed runners.
Casing
Its sturdy and durable 38mm Silver Aluminum Case Pure Platinum/White Nike Sports band is well perforated for maximum ventilation. It comfortably fits wrists of 130mm to 200m. This size is also ideal for female runners who are looking for the perfectly fitting watch.
Functionality
It has a powerful processor that uses Siri, the Apple personal assistant to send messages, make calls, and receive reminders and notifications without the need of an iPhone. Its swim-proof design is ideal for swimmers. It has a built-in GPS, Wi-Fi and Bluetooth 4.0 enabled for better connectivity.
Additional Apps
It has a built-in altimeter, an important app for cyclists. The workout app keeps track of your fitness goals. Its smart activity-coaching feature will nudge you every time you have a pending fitness goal until you get it done. And once you achieve the goal, it allows you to share it with friends and family.
Verdict
Other fitness apps found on this watch such as an enhanced heart rate app, a health app, and a breath app make this watch a better alternative to the black version above. Buy the  Silver Apple Watch Nike Sports Watch here.
The History and Evolution of Apple and Nike Watches
The First Generation Apple Watch
Design, Screen, and User Interface
The original Apple watch looks like Apple's iPhone but with an added fashion appeal. It suits most wrist sizes and is available in three designs:
The Watch Sport
The Apple Watch Hermes
And The Apple Watch Edition
Apple has altered the look of these three designs to suit a broader customer preference without changing the specifications in any of the designs.  This gives Apple a competitive edge over other smart-watch companies that adopt the one-fits-all approach.
The watch has a 42mm or 38mm display size to fit both genders. The user interface is of either sapphire or Ion-X with a background casing of stainless steel, aluminum, or 18-carat gold.
It can withstand a dip in the water of up to 1-meter depth for up to half an hour, hence not fully water-resistant. Its straps are made from damp-proof leather or plastic. You have 22 different colors to choose, and these straps are between 125mm and 210mm long.
The original Apple Watch has a bright touch screen that is easy to use. However, a new user may take time getting used to it. This user interface also tends to slow down and can be cumbersome to use for someone with more full fingers. To address this, Apple added the Digital Crown navigation feature. This feature is available via a side button that lets you navigate the screen without touching it.
Controls, Feedback, and Notifications
In case of incoming notifications such as an email, text or reminders, this watch will gently vibrate on your wrist to alert you. It uses Digital Touch to forward your stats to other devices. However, these notifications tend to drain the battery life. And deleting the notifications can be tedious.
Apple Watch Nike+ 42mm Space Gray Aluminum Case with Black/Volt Nike Sport Band
Apple Watch Nike+, 38mm Silver Aluminium Case with Pure Platinum/White Nike Sport Band - Wrist - Accelerometer, Ambient Light Sensor, Heart Rate Monitor - Heart Rate, Distance Traveled, PaceS2Dual-core (2 Core) - Touchscreen - Bluetooth - Bluetooth 4
Apple Watch Nike+ 42mm Space Gray Aluminum Case with Black/Volt Nike Sport Band
Apple Watch Nike+, 38mm Silver Aluminium Case with Pure Platinum/White Nike Sport Band - Wrist - Accelerometer, Ambient Light Sensor, Heart Rate Monitor - Heart Rate, Distance Traveled, PaceS2Dual-core (2 Core) - Touchscreen - Bluetooth - Bluetooth 4
Siri, Apple Watch Apps, and Health and Fitness
The watch has a microphone, speaker and a personal assistant, Siri. Use Siri to set your notifications and transcribe your spoken words. However, the transcription quality is poor in noisy places.
The Apple Watch has various Apps including Maps, Activity & Workout, Apple Pay, Pass Book, Digital Touch, Mail, Music, and Apple Remote. Its health and fitness features include an accelerometer, a heart rate monitor, and a gyroscope.
These devices complement the activity and workout apps to relay such data as the number of calories burned, heart rate, steps taken, and goals achieved. However, as a fitness tracker, it lacks GPS and has to depend on an iPhone instead.
Other Features
The Apple watch has an NFC chip for money transactions. This, together with the Apple Pay feature enables the user to make secure transactions from the wrist.  It has the Secure Element chip that stores card details inscribed with one-time use security codes.
The watch takes 2.5 hours to fully charge via a magnetic charger. It has a battery life of up to 18 hours. However, this is subject to how you use the watch. For optimum battery life, the Power Reserve stays active. This watch also has a camera, music player, processor chip,
Pricing and Accessibility
Upon launch, the Apple Watch began retailing at between 259 UK pounds and 299 UK pounds for the two sizes respectively. However, with the emergence of the more improved models, this original phone is now hard to come by.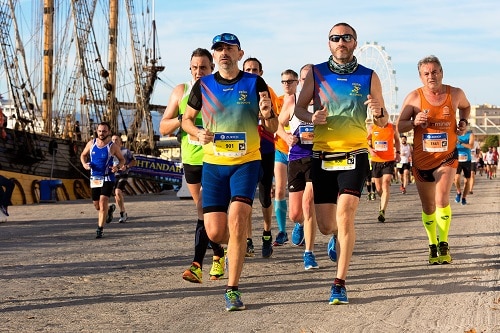 Apple Watch Nike Review: Series 1 vs. Series 2
Just like the Apple watch and the S1 model, the S2 model is an improvement of the S1 model.
Below is a snapshot comparison of the two models.
| Model | S1 | S2 |
| --- | --- | --- |
| GPS Enabled | No | Yes |
| Processor | S1P | S2 |
| Casing | Aluminum case 38mm & 42mm | Aluminum, Ceramic & Stainless Steel case 38mm & 42mm |
| Operating System | watchOS3 | watchOS3 |
| CPU | Dual Core, Ion-X glass | Dual Core – Ion-X glass & sapphire crystal glass |
| Water resistance | Limited water resistance | Waterproof up to 50 meters |
| Display OLED | Retina display with Force Touch | Second generation OLED retina display with Force Touch |
S2 's processor is twice as fast as the S1 processor. This translates to better performance and use for the runner. S2 has an in-built independent GPS: No more carrying your iPhone wherever you go. It has a longer lasting battery upgrade that is 32% larger than the S1 model.
Just like the Apple watch, the S2 model is available in three different designs and uniquely constructed straps in different colors and materials.
Apple collaborated with Nike to tap into the fitness market.  Hence, the Watch Nike+ S2 model has perforated straps for increased ventilation. It also has various activity and workout apps for the runner.
The S2 model has an upgraded screen with the highest brightness at 1000 units compared to S1's 450 units.  This is a plus for runners who use the watch during the daytime when the sun is shining bright.
S2 offers better waterproofing than S1 a welcome feature for divers of up to 50 meters deep.
The initial S2 model retailed at $289 as compared to the S1 model that retailed at $190.
With these improvements, the S2 series is a much better model, but of course, at a higher price.
Apple Watch Nike Review: Series 2 vs. Series 3
Both the S2 and S3 models have strong brightness for daytime visibility, making them a favorite with athletes. They are also water resistant up to 50 meters deep.
The S3 model has a rotating crown, which gets rid of the more significant finger obstructions experienced with previous models. This newer model has more straps with the Ceramic Gray option that is not compatible with S2 models.
The S3 model's W2 chipset processor is a 70% improvement of the S2's dual-core wearable chipset. This better processor has wireless connectivity and optimal power usage 50% better than its predecessor does.
It also has an inbuilt LTE cellular antenna on the screen instead of the strap. This makes the straps much more comfortable to wear. This model uses its mobile antenna to access calls, texts, reminders, and notifications without the need for a Bluetooth or Wi-Fi connected iPhone nearby.
The S3 model has an e-SIM that synchronizes to the user's iPhone sim-card. This means you don't need to have separate numbers for the watch and iPhone.
When it comes to fitness, both the S2 and S3 models have an accelerometer, a GPS sensor, and a heart rate monitor. The S3 version has an additional NFC that is backed by Apple Pay and GymKit. The Apple GymKit exchanges data between the watch and other fitness apps on your fitness progress statistics.
The S3 model has a barometric altimeter that tracks intense elevatory activities, both indoors and outdoors including marathons, number of stairs climbed, cycling and inclined treadmill running. Alongside the heart rate sensor, it provides vital data on the heart's endurance capabilities. This function is not achievable with the S2 model due to its reliance on an iPhone.
Both S2 and S3 models use the watchOS four operating system. They also have the same expected battery life of up to 18 hours when fully charged. Again, this is subject to the extent of usage of the watch.
Upon launch, the S3 model retailed at $329 and $399 for its two versions (non-cellular and LTE-enabled models). The S2 Apple Watch Nike version retailed at a discounted price of $260.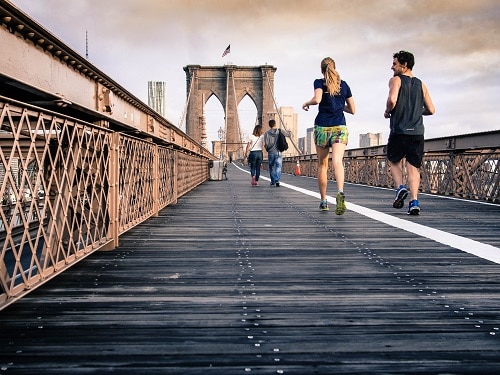 Apple Watch Nike Review: Series 3 vs. Series 4
Design
The latest Apple Watch Nike 4 is in 44mm and 40mm stainless steel and aluminum cases respectively. The stainless steel case is available exclusively for the GPS and cellular variant watch. They are waterproof up to 50 meters deep. Their speakers are twice as loud as the S3 model ones, making them ideal for using Siri, the watch's assistant. The S4 model is available in silver, gold, and space black colors.
The Apple Watch Nike 3, on the other hand, is available in 42mm and 38mm aluminum case. It also is waterproof up to 50 meters depth in water. The S4 model is more comprehensive but thinner than the S3 model. The traditional rectangular display screen has circular finishing on its corners, giving it that sophisticated look that users love. The S3 model is only available in silver and Space Gray colors.
Display
The S4 model's display is more extensive – 977sq mm for its 44mm and 759 sq mm for its 44mm respectively. On the other hand, the S3 model's screen is limited at 740 sq mm for 44mm and 563 sq mm for 38mm respectively. Both models use the OLED with Force Touch.
Processor
The S3 models use the dual-core S3 processor with wireless chip whereas the S4 model uses the 64-bit dual-core S4 processor, which is twice as fast at as the S3 model, and a W3 wireless chip that supports Bluetooth 5.0.
Other features
The Apple Watch Nike 4 model has a Digital Crown that has tactile feedback. It has a gyroscope and an accelerometer, an optical heart sensor, barometer, GPS, and light sensors. This gives it a higher advantage over the S3 model in atrial fibrillation, step tracking, heart rate monitoring, and ECG. The S3 model lacks haptic feedback, has a gyroscope, an accelerometer, an optical heart sensor, a barometer, GPS, and a light sensor.
Connectivity and storage
Both models use Wi-Fi, GPS, and an eSIM card LTE (optional). However, the S4 model has better connectivity via Bluetooth 5.0 whereas the S3 model uses the Bluetooth 4.2. This coupled with the S4's ceramic back variation increase the reception clarity of the watch.
Storage and Battery Life
The S4 model has double the storage capacity at 16GB. The S3 storage stands at 8GB for it GPS variant version and 16 GB for its GPS +Cellular version. Both of these models have 18 hours of battery life when fully charged magnetically. However, the S4 model tends to last longer thanks to its GPS capabilities.
Price
The S4 model retails at a higher rate than the S3 model. This is also partly due to the discount offered on all S3 models. The S3 model retails at $279 for its GPS variant version and $379 for its cellular version. The S4 model, on the other hand, retails for $399 for its GPS variant version and $499 for its mobile version. These prices are subject to change.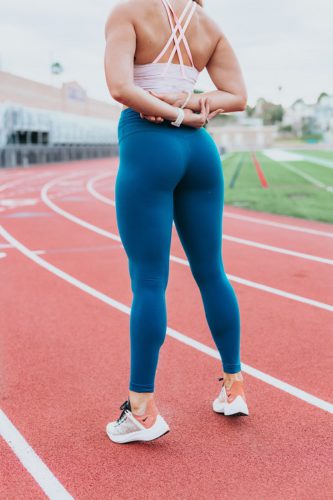 Frequently Asked Questions
Q. Are an Apple Watch Nike sports watch worth buying?
A. Yes. It combines cellular technology and fitness features on your wrist. This is ideal for an active person. It is also available in various color bands and materials to suit diverse tastes.
Q. Which online stores stock Apple watches?
A. Most online stores like eBay, Amazon, and Target stock the Apple watches. But Amazon is always the most preferred online store.
Q. Can I upgrade my Apple Watch Nike watch to a superior version?
A. Yes, you can upgrade your older apple watch version to a much recent one.
Q. Are Nike Apple Watches waterproof?
A. Yes. Most of the new models give you water resistance of up to 50 meters deep. The older versions have splash resistance only.
Conclusion
Apple and Nike collaboration has resulted in the ultimate sports watch that promises to take your workouts further. We are definitely on the lookout for further announcements of upgraded models in the future. In this Apple watch Nike review we have given a detailed analysis of all the models. If you are asking yourself, "Should I buy an Apple watch," you now have the facts to back your decision. Whichever model you settle for, buy an Apple watch online today and push yourself to the limits.