Did you know that you can still enjoy professional golf simulation on a tight budget? Well, while the expensive simulators top the list, we still have our 3 best indoor golf simulator 2021 for under $1000. We start by reviewing these simulators and finally answer some of the commonly asked questions in this niche. Sounds exciting? read on.
A Detailed Review of 3 Best indoor golf simulator 2021 for under $1000
Optishot 2 Golf in a Box Simulator
To be good at golf you must practice more tees and green. The idea of golf in a box is to make you play golf everywhere and anytime you get the opportunity. The OptiShot 2 golf in a box simulator enables you to get more golf time and eventually experience will follow. It is portable, stylish, modern and technologically advanced.
The OptiShot 2 golf in a box package includes
Optishot 3DD Golf Software 
The latest version of the 3DD software has improved rendering and a number of new options and features.  It has three playing modes, training, custom and live mode.
This is the electrical version of a driving range. It offers six target greens for you to train on hits at preferred distances. You can also practice your tees and get accurate driver hit analysis that helps you make adjustments on your hits.
Additionally, you can train on any hole from the golf courses provided with the software. This helps you play certain holes to perfection.
Local multi-player- Here you can play full rounds with family and friends on any of the 15 pre-selected golf courses of the world. The different courses test your golf abilities on a variety of difficulty levels and characteristics. 
Live (Online Multiplayer)
This internet mode allows you to challenge other golfers from all over the world to a virtual game. It allows up to 2-4 players per game.
Other features 

Automatic cameras that track each hit
Ability to choose weather conditions (wind, rain, sun, fog, etc.)
You can putt or auto putt
Realistic sounds and graphics of well-mapped fields
You can regulate the green speed
Measurement in either yards or meters (MPH/KPH)
The simulator is adjusted for both right-handed and left-handed golfers.
Access to software updates
Compatible with both Mac and Windows PC
Infrared Golf Simulator Optical Swing Pad
This is the center of analysis that provides accurate ball shot and swing analysis like in real golf. It uses 16 highly tuned infrared sensors to track all the data from your clubs. Moreover, it tracks ball shots before they are hit, during and after contact.
The sensors also give instant feedback concerning your club head speed, face contact, swing path, and distance traveled, swing tempo, shot shape, and face angle.
Other features include
Replaceable turf
Plug and play cable to feed data to your PC
Ability to play with real balls, foam balls, or no balls at all
Ability to use your own clubs
It provides you with a good dynamic visual display.
OptiShot Practice Net
This hitting net is durable and designed to adapt to most environments. They are easy to set up and allow you to play with real golf clubs and golf balls in your home or office without fear of causing damage.
The net is also easily dismantled and portable. It comes with a carrying case convenient for storage and travel.
Other features
Offers  8' x 7' hitting area
Dimensions are 7' H x 8' W x 1' D
Capable to contain ball speeds of up to 175MPH
Optishot Hitting Golf Mat
The design is specific to fit directly with the OptiShot 2 simulator. It uses flush mounting to create a perfect fit making you experience the feeling of real golf. It has high-quality turf and high-density foam that brings the golf-in-a-field ambiance to your home or office.  It measures 5' L x 4' W.
Optishot 2 Golf in a Box Special Feature(s)
Technologically advanced software
The 3DD software has high-quality graphics that bring the feel of real golf in your home. The ability to support multiplayer mode connects you with other golfers making your experience interactive and competitive.
OptiShot 2 Golf in a box is compact and can be carried everywhere you go. You can play golf in your home, office or while on vacation. It has few pieces hence saves time during setup. This also means reduced chances of losing vital pieces.
15 world-class golf courses
Improve your golfing experience playing on different courses handpicked from existing world-class courses. This makes the game both challenging and realistic. It also enables you to have fun playing different courses.
Additionally, it has eight playing modes that include stroke play, match play, alternate shot, better ball, best ball, Stable-ford, skins, and custom game lengths. 
What We like
Easy to use for both residential and commercial gain
It is for entertainment but can be used for practice and improving your golfing skills as well
A variety of game modes making it very difficult to get bored playing golf 
Has easily available and replaceable parts
The swing analyzer gives useful data that is easy to understand and interpret.  
Can work with foam, real or no balls at all
Fairly affordable
Cons
Suitable for indoor use only
Not suited for a club fit
Needs a high ceiling when playing the woods or driver
Needs a PC or laptop to run
Verdict
For the price, it is worth every penny. It is not up there with other golf simulators in terms of accuracy, but it costs a fraction less. In addition, you enjoy an enthralling golfing experience. It is consistent and convenient making your practice more interactive without having to go to the range. 
Rapsodo R Motion Golf Simulator and Swing Analyzer Review
The more you play golf the more you feel the urge to improve certain aspects of your skills, right? There comes a pertinent need that needs you to improve your swing. You will need help. With the Rapsodo R-Motion swing analyzer, you can capture every aspect of your swing and use the data to improve your game.
Rapsodo R-Motion gives a realistic ball trajectory and measures the distance, speed, and power of your swing.
>
What you will find in the package
Golf club Software  
The software performs all the technical functions of fusing your golf experience between reality and virtual reality. It has pre-installed 15 golf courses and a single driving range. The idea behind the software is a  clip-on a club that analyzes every data of your hits. 
The success of its accurate analysis makes it a better simulator for its price. In addition, the software has improved render quality and runs on both your PC and mobile phone. 
Other Special features include
Swing and body movement is a golfer's perfect harmony that adds range and precision to your shots. This product comes with a driving range with a quality turf that results in accurate swings just like a real golf course.
In contrast with the actual driving range ( crowded with golfers lined up making shots), there is peace in practicing in your home. 
You are not limited to club membership practicing and playing the same course every day, you get 15 times the challenge on unique golf courses. The good graphics make you enjoy a golf game regardless of the weather or time of day or night. 
The idea is to play as many simulated games as possible to keep you fit and ready for real-life tournaments and events. 
The option of including your friends and family makes this an interactive game. The game supports up to four players. You can challenge one another on a variety of golf courses. The 15 unique golf courses will test your golf skills and abilities on different levels. 
Golf Club clip and attach
This is a versatile simulator that allows you to use all your golf clubs. It is compatible with any club. Just  clip the tracker to your golf club and you're ready to swing. Moreover, you can switch the tracker and the clip to all your clubs in an easy process. This makes you track your data regardless of the golf club you are using.
Finally, the clips are designed to support easy detachment and you will not run the risk of breaking easy.
PC and Mobile Compatibility
The new technology goes beyond PC compatibility. There is a user-friendly mobile application as well. After clipping the tracker to your club you can connect to a PC through a dongle or use connect via Bluetooth with your mobile app. 
The data provided is analyzed from your club speed, launch angle, distance, and swing path. This is especially good for beginners who are aiming to turn pro fast. Moreover, the data helps you improve in your areas of weakness. 
This product is literally for rainy days. Get your game on whether it is in your living room or office. When the weather is good you can take your swing outside. Relax and let your mobile app record the necessary data.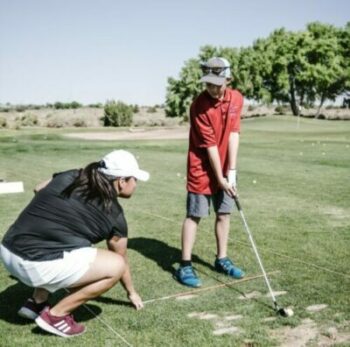 R- Motion tracker device
The device is clipped on the clubs and the sensors track all movements including launch data. The sensors pick on all measurable data including face angle. 
The dongle that connects to PC
The dongle connects your club data and swing motion to the PC for accurate data analysis. 
USB charging device
You need to charge your device once the battery runs out. However, the Battery can last up to 4 hours of straight action golf. To keep on playing you may consider buying a secondary battery to replace depleted ones when charging. 
What We Like
Easy to use. 
Easily attaches and detaches to golf clubs without taking damage.
It has a compact design that makes it light in weight (10gms only). The golfer will barely feel the extra weight on the club. 
Accurate data analysis of your swing.
No offseason. You can play in any weather in any part of the world. Moreover, your golf sessions are not interrupted by travel or time.
Relatively affordable compared to other golf simulators
Easy to use software interface with advanced graphics. 
Easily replaceable  and available parts
Cons
Does not support IOS and Mac 
Lacks in features when compared to other advanced analyzers
Lacks settings that support multiplayer custom mode.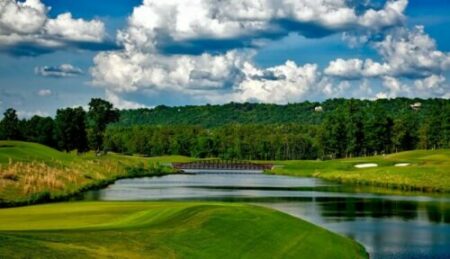 Special features
Even though it does not come with an impact screen, it can be played on one. The advantage of the impact screen is that it allows fast-moving balls and good visuals of the course. There are impact screens that can take an impact of up to 250mph.  
The software can be downloaded for free and upgrades are always available.
Verdict
The accuracy of data and its compatibility with your mobile app makes the Rapsodo R-motion golf simulator and analyzer your reliable trainer. Its accurate ball trajectory rivals expensive simulators and can be trusted to provide data that improves your game and technical skills on the tees and greens. It is also very interactive and you can have friends over for indoor games when the weather is against outdoor activities.
Phigolf Mobile and Home Smart Golf Game Simulator with Swing Stick – WGT Edition 2019  
Are you a WGT enthusiast looking for the ultimate online golf gaming experience? Do you want to virtually swing on WGT golf courses at the comfort of your home? Then Phigolf Mobile and Home Smart Golf Game Simulator with Swing Stick – WGT Edition 2019 is perfect for you. 
This simulator provides you with a virtual golf gaming experience. But why do we love the brand?
The Phigolf Brand and Philosophy
Philogolf takes pride behind sixteen years of creating the best golf apps. And using technology to provide you with an excellent golfing experience, has been the basis of their philosophy.
This philosophy is evident in their products as they have gone out of their way and integrated with TopGolf Media's WGT app. This collaboration is in a bid to provide WGT players a WGT game experience with a real swing.
The simulator utilizes the two apps by providing an array of gaming options. It gives you the freedom to play in world-class golf courses like the Celtic Manor via "single-player" mode. And further offers the possibility of playing Philgolf pass-and-play with friends using the "Nearest Pin Mode."
The Specifications
Model: Phigolf Mobile and Home Smart Golf Game
Included in the Box: Philogolf sensor(9-Axis club sensor), rechargeable battery, Bluetooth, swing stick, two apps (WGT 1.99$ for full access, and Philogolf app for free!), world-famous championship courses and one USB charging cable
Platform:     iOS or Android 
Technology:    Motion-sensing technology
Max. Players:  4
Skill: All types of golfers   
Warranty: 1 Year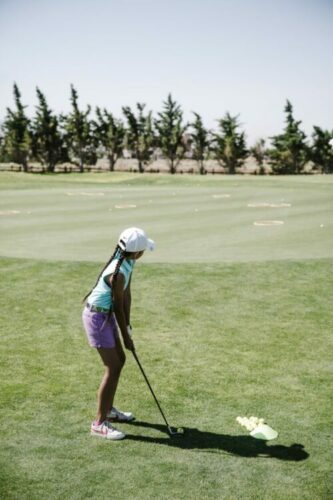 The Minimum System Requirements
When you receive your Phigolf mobile game, first charge the sensor using the USB cable provided. Then turn on the sensor and pair it with Bluetooth. Make sure your device supports Bluetooth 4.1. Follow the instructions that pop up on your device's screen to connect.
When connecting the sensor with the WGT app, the procedure is the same but with some slight differences. Here you first open the WGT app, click the top left menu bar, scroll to settings, and click on the Phigolf picture to turn on the settings. Once you click  "My Settings," "Options Saved" will appear, now proceed and turn on the sensor to connect.
Phigolf Mobile and Home Smart Golf Game requires Android, Bluetooth or IOS supported devices. For Android users, you need a device that supports Android 6 and above. On the other hand, IOS users need a device that supports IOS 9.0 +
Your device's Bluetooth version should be 4.1 or higher for seamless connectivity.
Phigolf Mobile and Home Smart Golf Game WGT Edition Capabilities
Are you looking for a simulator that is easy to setup? Then the Phigolf Mobile and Home Smart Golf Game WGT Edition is the ideal option. It uses two apps to provide you with the ultimate golf online gaming experience. 
First, it uses a sensor to connect with the apps. Once connected, it's time to swing. No need for extra golf balls or safety nets. All you need is the swing stick and an HD screen.
Secondly, it uses two apps the WGT app and the Phigolf app. The WGT app provides you the capability of playing in 24 world-class golf courses. However, you need a subscription of 1.99$ for full access after your one free trial. Nevertheless, the Phigolf app is free and you can utilize all the game modes available.
Thirdly, this simulator comes with multiple game modes to ease through. It has an online and offline multiplayer mode which is ideal for a maximum of four people. Other gaming modes include single-player mode and the putting mode, designed ideally for practicing purposes.
>
The Accessories
Phigolf Sensor
The sensor uses Bluetooth to connect with your device's respective apps. It also uses a motion-sensing technique to provide a perfect golf game simulation.
Phigolf swing stick
This lightweight swing stick substitutes the conventional golf clubs. You don't need extra golf balls because you only need to attach the Phigolf Sensor to it for the perfect simulation.
Battery
The sensor's battery is rechargeable and takes two hours for a full charge. Once fully charged, connect, and start enjoying your game.
What We Like
Easy to set up. There is no need for safety nets mats or balls
Ideal for use both indoors and outdoors.
Provides you with an ability test that helps you gauge your progress
It provides multiple gaming modes.
A perfect place for friends and family to have fun
Provides an avenue to practice your swinging
Portable as it allows wireless connectivity
It incorporates a daily program for beginners to encourage them to keep practicing.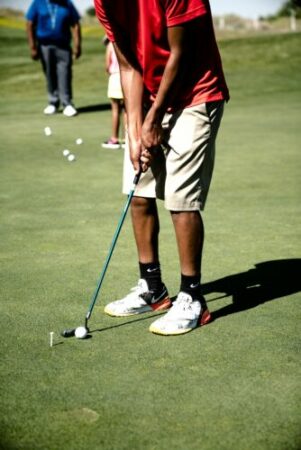 Shortcomings
The technology used to design this simulator does not advocate for hitting golf balls while playing. Using external golf clubs and balls causes vibrations, which further interfere with your results. While playing, you can only use the Phigolf swing stick for accurate results.
As much as it is a simulator for all ages, settings for children is currently unavailable. It calculates every swing's speed or distance, assuming an adult took the hit.
Verdict
Whether you're a novice or an expert golfer, Phigolf simulator will work perfectly for you. It is easy to set up and falls perfectly both as a training and gaming simulator. 
FAQ about indoor golf simulator for home:
What To Wear To A Golf Simulator 
The material the clothing is made of is important. Therefore, it is recommended to choose a fabric made from polyester microfiber or other fabrics that allow your skin to breathe by wicking the sweat off your body, because, at times it tends to get hot while playing. In particular, performance golf shirts are preferred for their fit and feel. They are light and flexible giving you minimum resistance for an increase in performance when swinging your golf club. 
Shirts made from cotton, on the other hand, absorb sweat, leaving it heavy and uncomfortable. It is a casual environment, therefore, there are no restrictions as to what you can wear. If you are new to golf and don't have any golf apparel, you can wear any comfortable clothing that you can move comfortably in, such as sweat pants and workout clothes.
How Much Room Do You Need For A Golf Simulator? 
Factors like the player's height and arm length can determine how much space is required. It is critical to have enough space to swing comfortably and hit the center of the screen without having to change stance, so as to avoid hitting the wall with the follow-through. There are three separate factors to consider, and each of them is uniformly important, that is, the ceiling height, room width, and depth. 
Ceiling Height
A good rule of thumb is to have a ceiling height of ten feet. This provides more than enough distance to fit most golfers' height and swing type. Ideally, swing a driver in there and see if you can clear the ceiling. Start with slow swings and work your way up to full speed swings to ascertain if you can swing a full-length driver without problems. Don't forget to reference the minimum height measurements of the simulator screen or golf net you intend to use and compare that with your ceiling height to confirm if it will fit.
Room Width
You have to take into consideration whether both right and left-handed golfers will be using the golf simulator regularly. If both will be playing frequently, then a room width of twelve to fifteen feet would be convenient as it would allow for enough space to hit from the two sides. It is also important to consider the width of the golf net you intend to use in your simulator room. Most of the golf nets on the market today are between five to ten feet wide.
Room Depth
Most players find it comfortable that the depth of the room should be at least ten feet, however, 15 feet is very comfortable and works best for most players. You will have to account for some space from the projection screen to the wall, projection screen to the tee and finally about four to six feet of adequate space behind the golfer.
Each golf simulator set is supplied with a golf mat which, typically, is a replication of real grass fairway conditions, and contains built-in sensors that calculate the shot analysis accurately. These mats should be purchased based on the height of the tallest person who would be using it. A mat size of 4' by 5' and larger is recommended for people who are 5" 4' or taller. You should visualize the room beforehand carefully, and take accurate measurements. However, keep in mind that once everything is set up, the room might appear constricted due to stance, mats and impact nets.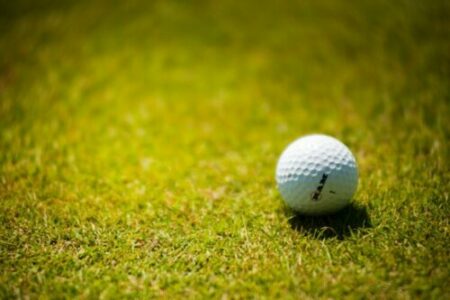 Do You Wear Golf Shoes At A Simulator?
Yes, absolutely. So long as you make sure they are clean. You don't want dirty shoes that will stain the tuff. Golf shoes with soft spikes over metal spikes are highly recommended. They are more lightweight and are far less likely to tear the tuff or damage the floor area than metal spike shoes whose sharp points fail to spread the weight of the golf player over a wider area.
When making a golf swing, you want to be sure that you have steady contact with the ground throughout the action. If your feet are slipping on the tuff as you swing, it will be practically impossible to strike the ball cleanly. It is decisive to unleash all of your power while being able to stay on balance and under control.
The other alternative to soft spikes is going with a spike-less shoe. As the name clearly suggests, these are golf shoes that don't have spikes at all in their design. Instead, they use a variation of traction components on the sole of the golf shoe to help the player sustain his or her footing.
How To Use Full Swing Golf Simulator
The strategy is very much the same as in an actual golf course. First, you place the ball on a pad in front of a projector screen. Once the ball is placed correctly, you simply make the swing and hit the ball on the screen, the same way you would at a real driving range. The simulator will then determine the shot's path and simulate your shot on a screen. It allows you to see the entire trajectory of the ball, especially if you want to see the beginning and the end. 
The full swing golf simulator has an easy to use touchscreen interface that allows golfers to choose and enjoy the dynamic experience of playing in over 84 Championship Golf Courses. However, you will need to invest in your own golf equipment. This consists of clubs, balls, tees, and gloves. Remember that you may need additional gear to help you with your round. 
The simulator is controlled by a software that analyzes a large amount of data derived from the movement of the ball. It provides real-time measurements of data such as spin, ball speed, launch angle, etc. Along with seeing the outcome of your shot, the full swing golf simulator will display various data points to help you get an even better picture of the result. After each shot, the simulator will advance you to the next shot until you have finished the hole.