Ever since 1910 when the Everlast Company, was founded, the company has maintained its strong reputation in the boxing world by making sports gears for both boxing, mixed martial arts comprising of fitness products and accessories. The company's latest addition, the Everlast New Pro Style Elite Training Gloves has kept up to the company's promise. This staple brand in boxing and fighting industry is renowned for its quality gear ranging from amateur to professional boxing. 
The Everlast New Pro Style Elite Training Gloves is the improved version of the initial Pro Style training gloves series. These gloves are one of Everlast's training gear products targeting both the amateur and experienced boxers that want to improve their punching skills.  Below is a detailed discussion of the desirable features of these gloves that make it a number one choice for fighters worldwide.
We hope you love the products we recommend! We only products that we thoroughly investigate and believe is a real value for you. Sports Send may collect a share of sales or other compensation from the links on this page. It is at no extra cost for you.
Everlast New Pro Style Elite Training Gloves – The Features
Dimensions
The Everlast New Pro Style Elite Training Gloves measure 13.6 inches by 6.7 inches by 5 inches and weighs 1.8 pounds. These specs provide adequate coverage for the hand circumference without the wraps.
These gloves are available in five different sizes ranging from 8 oz to 16 oz. The smallest size is the 8 oz size that is ideal for teenage and lady boxers. Then, there is the 10 oz size that is perfect for light fighters honing their skills for competitive boxing.
The 12 oz size is suitable for the first sparring fights. The all-rounded 14 oz size is a favorite with persons preparing for heavyweight fights. Finally, the additional padding in the 16 oz size is suitable for persons taking part in heavy weigh bouts since they minimize the potential injury in sparring.
Boxing being a sport involving a lot to emotions a boxer can take advantage of the glove's color to sway the opponent's mind into making mistakes that will eventually lead to the fighter emerging with a win. Subsequently, the Everlast New Pro Style Elite Training Gloves retail in black, blue, blue/red, red and white colors to match the rest of your outfit. 
These color choices make it difficult for opponents to telegraph punches. They also easily excite opponents to the point of making blunders. Overall, these gloves' color range provides a variety of choice for differing boxer's tastes.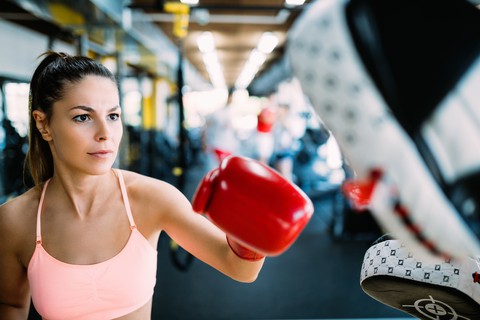 Construction and Fabric
The Everlast New Pro Style Elite Training Gloves are of superior quality and quite useful in offering the best protection for training amateur boxers. These hour-glass shaped gloves support and secure the wrist from heavy punches. From the outer mesh and stitching to the inner stitching and smell, these gloves ooze quality.
The gloves feature a one-piece design made of premium synthetic leather coupled with inner foam padding. These gloves have a convenient grip cord providing additional gripping power to the boxer. This construction hones the right fist placement during training while promoting different natural fist throws at varying angles. The gloves' closed-cell foam technology absorbs and redistributes shock from heavy punches, cushioning the boxer's hand from injury.
The Everlast New Pro Style Elite Training Gloves have a smooth outer finish with numerous ventilation panels that keep the hands cool throughout the match. It also features a full mesh palm design that is comfortable and keeps the gloves breathable throughout training.
The interior of the gloves utilizes the EverShield wrists padding with hook and loop closure. This padding provides adequate room for the boxer's hand, supporting it firmly from sliding around. It also protects the fighter from possible hyperflexion.
Durability
All boxers seek boxing gloves that not only protect their hands and wrists but also retain their high quality over extended training periods. Equally, the Everlast New Pro Style Elite Training Gloves are of premium quality that maintains its form and shape when used for long periods regardless of the variety of unusual angles. The gloves retail with a 120 days manufacturer warranty period.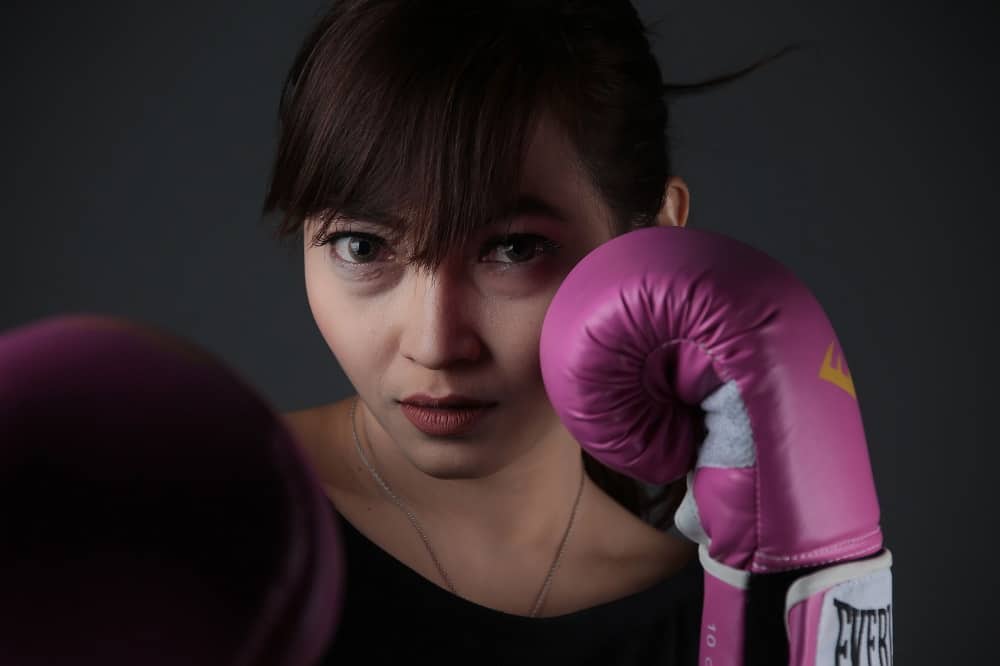 Price
The Everlast New Pro Style Elite Training Gloves are mid-range gloves that retail for under $50. This price differs slightly depending on the location of the physical store. The gloves are easily accessible from many sportswear shops both online and at selected branches nationwide. The affordability of these boxing gloves is ideal for boxers who take into account their primary training methods to get value for their money.
Weight and Distribution
A boxer who is still in training prefers using heavier gloves for better cardio workout and building of wrist muscles. These boxers then switch to lighter boxing gloves in preparation for the actual match. The Everlast New Pro Style Elite Training Gloves weight range of between 8 oz and 16 oz offer an all-around weight distribution compared to other gloves in the same category.
Care and Maintenance
The Everlast New Pro Style Elite Training Gloves are easy to care for and maintain. To avoid the buildup of pungent smell causing bacteria, spray your gloves with an anti-bacterial spray before hanging them out in the open. Do this immediately after your training session. Wash the hand wraps frequently and wipe the exterior of the glove using a damp piece of cloth. Use leather protection wipes to prevent the leather from cracks.
Pros
Maximum wrist support, comfort, and security from injury
Optimal mesh palm breathability
Wide, bright color variety
Durable construction
Competitively priced
Cons
Comes a bit too stiff when new
The Verdict
Overall, the Everlast New Pro Style Elite Training Gloves are an excellent choice for boxers seeking to master their punching skills while protecting their hands and wrists from injury. These gloves are of premium quality, comfortable, safe and easily accessible from significant stores countrywide.
Buy these gloves from Amazon using this link.