Have you been wondering how to measure baseball gloves? If you are a baseball player or planning to start soon, you know your success in the game relies heavily on how prepared you are. To kick-start your baseball sporting journey, ensure you have the right attire for the game.
Unlike other outdoor sports, you need a pair of baseball gloves to play the game effectively. But do you know your perfect glove size? One that will protect you and ensure you perform at you best? In this article, we will show you simple ways on how to measure baseball gloves.
Getting the Measurements
When you check the baseball gloves' thumb or pinky finger area, you will notice the engravings that indicate the glove size for that particular glove. Most baseball glove brands have a size ranging between 8 inches and 15 inches. Likewise, the catcher's mitts come at a glove size of 35 inches.
Not all baseball glove brands come with the respective sizes engraved on them. If your baseball gloves have no markings for size on the thumb or pinky finger area, knowing how to measure baseball gloves on your own becomes essential.
Use a measuring tape to determine the length between the tip of the index finger and midsection of the glove's heel. Ensure the tape touches the glove alongside the line. With your accurate measurement taken, refer back to the manufacturer's sizing chart.  Check your dimensions against the sizing chart to know how the manufacturer labels the baseball gloves.
Glove Size for Your Position
For each of the nine baseball positions, you'll need a unique baseball size for optimal performance. The center fielders use a smaller and fuller baseball glove. The second baseman uses the smallest baseball glove size measuring between 10.5 inches and 11.25 inches.
The pitcher's mitt features a closed web. Most players in this position prefer a baseball glove size of between 11.50 inches and 12.50 inches depending on the webbing construction.
Shortstop uses baseball glove of sizes ranging between 11.25 inches and 11.75 inches. The third baseman uses a baseball glove of size 11.75 inches.
It is important to note that most adult baseball gloves measure above 13 inches. Such sizes are ideal for the outfielders. Therefore, as you contemplate how to measure baseball gloves especially for infielders, keep in mind that each manufacturer has altered their sizing chart to suit their customer base.
Wilson, Mizuno, and Rawling baseball glove brands have slightly different baseball glove sizes for the same position.  
If you intend to play multiple positions, pick a baseball glove that fits the outfielders. Be careful, however, not to pick gloves that are too big and cumbersome on the field. The right glove size facilitates a productive training session, especially for a beginner.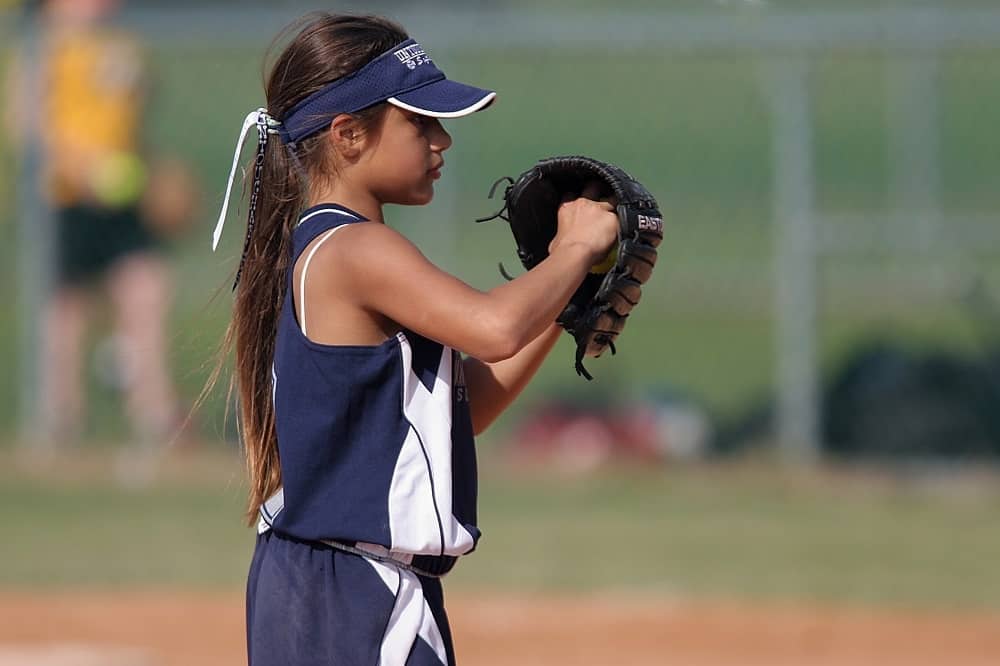 Glove Size for Your Age Group
Another way on how to measure baseball gloves is basing it on your age bracket. If you are picking a baseball glove for a child of between 5 years and seven years, the baseball glove should be between 7 inches to 9 inches. Kids aged eight years go 12 years use 10 inches to 12 inches glove size.  
Anyone above the age of 13 years may use a glove measuring 11 inches and above. These measurements apply to both baseball and softball gloves.
Conclusion
Whichever position you hold on your baseball team or how old you are, it is crucial that you know how to measure baseball gloves and pick the right size that will boost your training. Manufacturers have slightly altered the baseball glove size to suit player's preference, webbing style, wrist adjustments for players tackling multiple positions and the level of padding. Remember to go back to the basics and utilize a tape measure to confirm your baseball glove size.