This Jackson Figure Ice Skates review will focus on the Jackson JS180/JS181/JS184 series. These are all modern ice-skating shoes for girls and women. They are most popular for their sleek style and comfort. The skates have a padded interior and fashionably put chrome inserts.
For beginners, Jackson ice skates are an excellent choice given their luxury comfort and perfect fit. They have a stainless steel blade to guarantee durability and long-lasting performance. We will dive right into the full Jackson Figure Ice Skates review shortly.
But first;
Did you know that the ice skates blade makes all the difference?
Jackson Ice Skates have a blade made from high quality stainless steel, which makes them strong and long lasting. The Ultima Mark 1 stainless steel blade ensures extended performance and durability.
We hope you love the products we recommend! We only products that we thoroughly investigate and believe is a real value for you.Sports Send may collect a share of sales or other compensation from the links on this page. It is at no extra cost for you.
Jackson Figure Ice Skates Review in a Nutshell
Manufacturer: Jackson Ultima

Dimensions: 16.3 x 15.1 x 4.9 inches

Weight: 6.9 pounds
Design and Overall Appearance
Jackson ice skates have an appealing sleek appearance. They come in various modern designs that compromise neither fashion nor comfort. The stainless steel blade on the sole adds a touch of durability. The tough metal is guaranteed to serve you for years without disappointing.
Chrome inserts and padded tongues give support besides adding style. The fashionable PVC outsoles do not require maintenance.
Ease of use
The skates can be used easily even by those who are new at skating. They are simple and comfortable to use for both children and adults. The chrome inserts and rolled padded collar provide support, warmth, and comfort.
Durability
Jackson figure ice skates have a stainless steel blade, which renders them stronger and more durable. The reinforced vinyl upper makes the shoes more stable.
What's more, these skates have a simple yet elegant design and you also get to choose different color options for the interior.
There is also a strengthened vinyl upper, which helps reduce wear and tear for continued protection. The lightweight lining in the interior wraps around the ankle softly for more comfort. The skates also come with PVC outsoles that do not require maintenance.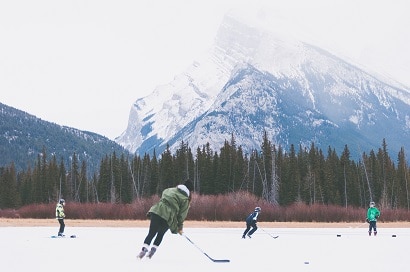 The Pros
They are fashionable and stylish

Very easy to use for beginners

They don't feel heavy even for children

The light lining provides extra comfort for the feet to rest

Reinforced vinyl upper shields from tear

They are light hence ideal for skating

PVC outsole creates stiffness necessary to keep your speed and stride

They have a padded tongue and rolled collar to provide extended comfort

Available with blue, pink, fleece or purple lining
Cons
The upper sides are too wide. You can fix this by closing your laces tighter.

Hooks may come out. The hooks are not tightly fitted and may occasionally fall out of place but you can have that fixed by a cobbler

They are only available for women/girls

Doesn't come with blade covers. The blade wears when exposed to rough surfaces such as concrete floors.
How to Choose the Right Ice-Skates Size
Generally, skates seem to run large but narrow. This is a problem particularly for people with wide feet. As a precaution, it is usually advisable to go for skates that are a little bigger than your normal size. In addition to this Jackson Figure Ice Skates review, the following steps should help you choose the size of the right skates:
Get a plain paper, a pencil, and a tape measure or ruler.

Stand up straight against a wall and step on the piece of paper gently.

Trace an outline of your feet on the paper. We recommend you do this in the evening after the feet have expanded to their maximum size.

Carry this paper with you and crosscheck the dimensions against the applicable sizing chart.

If you have problems finding your exact size, it is always safe to pick a bigger shoe.

Try the skates on and try moving around.

If you can still wiggle your fingers inside the shoes and move freely without straining then you are good to go.                                
Tips to maintain your ice skaters in good shape
Ice skates are prone to wear if not handled appropriately. To get good service from your ice skaters you need to ensure that they are properly cared for. Try the following tips:
Store them clean. After using your skates, it is only right that you clean them thoroughly yet gently before storing them.

Always have your skates repaired by an authorized dealer in case you damage them.

Do not use the skates on surfaces not meant for skating such as concrete floors.

Dry the blades to protect them from rust. The sole should also be maintained dry to protect it from cracks.

Sharpen the blades regularly after around forty hours of ice-skating. To maintain your balance while skating, the blade should always be sharp.

Since the blades are ruined if they touch any other surface besides ice, such as concrete, it is safer to wear skate guards.

For both safety and maintenance, always lace your skates completely.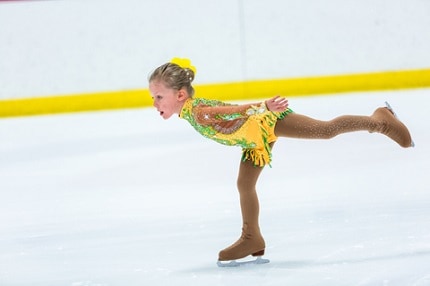 In Conclusion
Ice skating is a sport that gives the body an opportunity to exercise its muscles. Getting a good pair of skating shoes is thus essential. There are different skating shoes and finding the right one should be the first priority.
We hope the above Jackson Figure Ice Skates review is informative enough because whether you are a professional skater or you just began skating, Jackson Ice skates is a good companion.
You can comfortably coach yourself how to skate in these shoes given their comfort and perfect fit. The comfort and durability they offer is a true value for your money. Finally, clean your skates well before storage and remember to always exercise caution out there.
Grab these skates from Amazon today!