Do you experience moments where you feel tired and almost giving up? Let's face it; even after trying our level best, sometimes it just doesn't work. Mental training for athletes is as important as therapy is to broken hearts. If you're addicted to winning all the time, (who isn't?), you will be depressed whenever you lose unless you build mental strength.
Whereas sports promote mental strength, sometimes you need more than just practice. Well, for starters, let me mention that avoiding disappointments makes you vulnerable to addiction and eventually this is what causes pain. And this is where this article comes to your rescue.
How Do Athletes Train Mindset?
Athletes acquire and improve on mental skills over time through training and practice. For training, there are 2 approaches to this:
Self-initiated training
Engaging mental training specialists
Let's discuss these 2 in detail below.
Self-Initiated Training
Self-coaching for athletes, is cost-effective, shows a level of maturity, and is the ultimate player's commitment to the game. It entails:
Self-hypnosis
Self-image training
Muscular relaxation
Long-term imagery training
Recovery skills
Communication and leadership skills
Personal development and life skills
Practicing coping skills
We will discuss this in detail below.
Engaging Mental Training Specialists
Let me talk about my favorite mental trainer, Ásdís Hjálmsdóttir. For starters, she has been in elite javelin for 15 years. 3 times she has been in the Olympics (2020 would have been her 4th time). She has also been in finals in WC, European Championship, and Olympic many times. Asdis has the passion to help others, both elite and amateurs in their sports, whichever sport they are involved in. In addition to sharing her experience, she will support you until you're strong enough 100%.
Now her training goes for 8 weeks long. However, you do it at your own pace. Usually, 1-2 hours in a week is enough to finish the material she provides. These would be video lectures and questions you answer for your self-assessment.
Every two weeks, you have a live Q&A lecture with her, which is optional if you're not available online. However, this session is quite useful to assess your progress. At any point in your course, you can also send her questions or concerns with your name or anonymously (a win-win for shy people).
In a Nutshell
To sum it up, Asdis is highly experienced. You must talk to a person who has been through it all because it makes it easier to relate with you and offer practical tips. Below is a list of elite athletes that also engage mental training specialists to improve their game: –
Tom Brady – He works with Alex Guerrero, a health and fitness guru, to stick to a strict diet, fitness training, and overall mental toughness.
Aaron Judge – Focuses on mastering his mental game by reading and using resources from sports psychologist Ken Ravizza.
Nick Faldo – He trains with the help of sports psychologist Richard Coop, to achieve at least 39 professional wins in six major championships and European tours.
Do you need professional coaching? Sign in to Asdis performance school via this link for a 25% discount.
So What Mental Skills Do Athletes Need?
There are nine mental skills that athletes can learn, to be successful on and off the pitch. These include:
Mastering a Positive Attitude
All competitive athletes juggle happy and sad emotions throughout their sporting careers. Think of the times when you lost a game, get negative critic from your coach, or are nursing an injury for longer than expected.
Hence, maintaining a positive attitude when you do not get the results you want is crucial. Otherwise, your cognitive functioning and energy levels may dampen if you are unable to bounce back from an unexpected failure. In turn, you may struggle to prepare for future tournaments.
Maintaining a positive attitude is about overcoming your self-limiting thoughts, to see beyond that negativity. It is about: –
Time out. Yes, if you are the kind of person who gets overwhelmed by multiple stressors, take a step back and enjoy some time out. You know, it could be breaking away from negative news streaming to you from all social media platforms, or skipping a season to give yourself ample time to recover from an injury.
Engaging in activities that uplift your spirits when you hit a snag during your training. Such activities include listening to uplifting music, spending some time with your furry friends, or meeting your buddies for a comedy night. These activities should make you feel happy and restful, to uplift your moods.
Practicing Self-Motivation
A self-motivated athlete will do all it takes to succeed. Such individuals will decide on and persist with a task until completion. It is about tapping into their intrinsic (satisfaction) and extrinsic (rewards) motivation to press on despite any physical pain, boredom, distractions, or fatigue.  Practicing self-motivation entails: –
Working with a training diary. This diary provides up-to-date training logs that they can refer to for improving their preparation. For example, anytime they get a physical injury, they can refer to their training diary to discover what pattern is counteractive to their practice.
Get a training partner. A training partner is another athlete with a similar ability, pairing with you in all your regular training sessions. Since you count on each other to achieve daily training goals, an accountability partner is a great motivation to work harder.
Identifying your motivational keywords. For example, "Hard work beats talent when talent doesn't work hard." – Tim Notke and "I've failed over and over and over again in my life. And that is why I succeed." – Michael Jordan
Use questions as your drivers. Ask yourself a series of questions at the start of your training session. These questions can be on what you want to achieve for the day, what is stopping you from achieving it, and what you can do differently today to improve your game. Likewise, at the end of your training session, reflect on the questions you had at the beginning. Did your training answer these questions? What can you do tomorrow that you missed out doing today? Do you need additional resources to stay up to date with your training?
Know your greatest competitor. Finally, competitive athletes benchmark themselves against the best competitor in their category. It could be someone who set a world record that is yet to be broken. Or, a current player who seems to use unique tactics that give them a competitive edge.
Ambitious Yet Realistic Goal Setting
Athletes depend on performance goals to stretch their limits and excel despite any adversity. These include:
Custom goals that meet your specific needs
Documented for reference purposes
Measurable, specific, and observable
Tactical, technical, physiological, and psychological
Long term or short term
Ambitious yet realistic
Focuses on improving technique instead of the outcome
Shared with an accountability partner
Involve a coach, or teammate
Updated regularly to reflect new difficulties
Managing People Expectations
An elite athlete knows how to function at their best, in front of crowds exerting extreme pressure on them. In turn, such athletes develop coping strategies that allow them to manage people expectations as follows:
Identify the expectations and discard any strict ones
Combating unrealistic people expectations with high confidence
Setting simplified objectives regarding how you interacting with people
Engaging in Positive Self-Talk
Sports psychology emphasizes that positive self-talk amongst athletes can greatly improve their performance. Indeed, all athletes get jitters and maybe anxious as they prepare for a significant race. Yet, taking part in mindful-based programs for athletes that revolve around nurturing positive self-talk amongst the participants helps.
It is about relying on a mantra to drive you during a strenuous training session. Apply different mantras to different scenarios, to create automatic positive self-talk for each challenging time. Creating visual pictures for your mantras, hence, reinforce your beliefs with positive messages.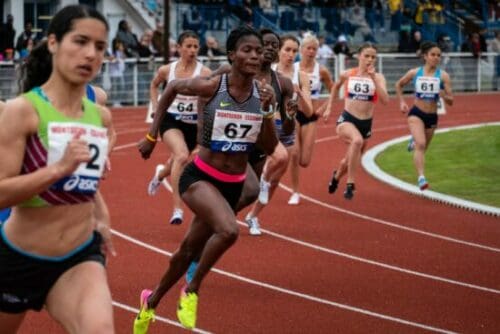 Visualization/Mental Rehearsal
All athletes should master having positive mental imagery to build their strengths and overcome any weaknesses. Likewise, these imageries will give you that extra advantage after you have done all you could during training. Indeed, visualization helps to get rid of anxiety. It keeps athletes focused on winning. And, it can be a source of motivation when handling strenuous exercises.
In addition, decide on realistic, detailed, and specific mental images that will motivate you to perform your best in competitions. Likewise, visualization will help you bounce back from any error, saving you time to get back on track.
Anxiety Management
Athletes spend hours on the track training for their big competitions. They maintain a strict diet, get sufficient sleep, and relax using their favorite pass time a night before the big day. Still, it is common to find such athletes battling anxiety to the point of having a nervous breakdown.
An ideal anxiety management plan for athletes involves: –
Preparing adequately using a training plan, benchmarking with fellow athletes, and having trial runs to gauge your preparedness.
Come up with a pre-race ritual to help you remain calm ahead of a big race. It includes maintaining a familiar routine on how you wake up; preparing your gear, and checking in for the events.
Maintaining a positive perspective.
Reframing the negative anxiety to become the source of positive adrenaline.
Meditation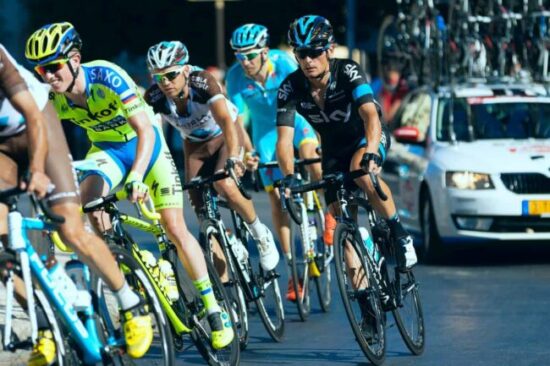 Emotional Balance
A successful athlete also knows that their career is dotted with strong emotions. These can be moments of excitement, disappointment, or anger. A seasoned athlete should master channeling these emotions to improve their next game.
Focus and Concentration
Athletes face a lot of distractions that can deviate their focus from their ultimate mission. Such distractions include:
The media
Personal relationships
School
People expectations
Opponents
The list above is external distractions that athletes may worry about. Yet, self-limiting internal distractions have a greater negative impact. They include negative internal dialogue, dwelling on past failures, or becoming anxious about the expected results. Overcome these distractions by practicing concentration as follows:
Know your focus of attention for each game
Maintain this focus by resisting any arising distractions
Bounce back from lost concentration when distracted during a competition
Practice dwelling on the present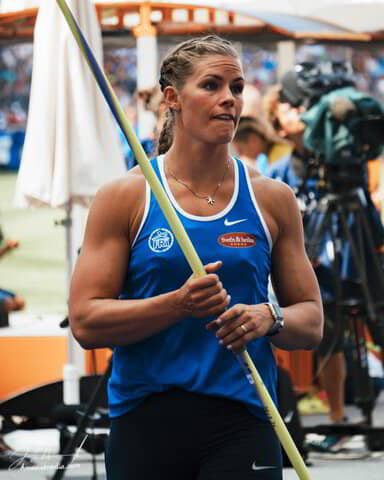 What Are The Benefits Of Goal Setting In Sport?
Apart from using performance goals to stretch their limits, athletes may benefit from goal setting as follows:
Goals provide a sense of direction when tackling strenuous training

They boost team morale and performance

The sense of direction and a positive team spirit leads to greater athletic performance
Conclusion
Mental training for athletes is vital for their sports career and life afterward. Whether you engage a trainer or plan on a self-driven approach, mastering such skills as a positive attitude, remaining self-motivated, managing anxiety, and goal setting makes a difference. It is what sets apart amateur athletes from elite players.
Testimony
"I would definitely recommend Ásdís' Performance School. I have been a competitive athlete my entire life and have always struggled a little bit with stress. Ásdís covers extensively how you can work on that and what tools we can use to find our "optimal" stress level. On top of that it can be difficult in these strange times to be motivated to keep training, diet, sleep and more 100% because you don't even know when the next competition is. Then it is good to dive into why I am doing my sport and why I started it in the first place as well as what it has given me."

— Thuri Helgadottir, 9th fittest woman on earth 2019 and multiple Crossfit Games athlete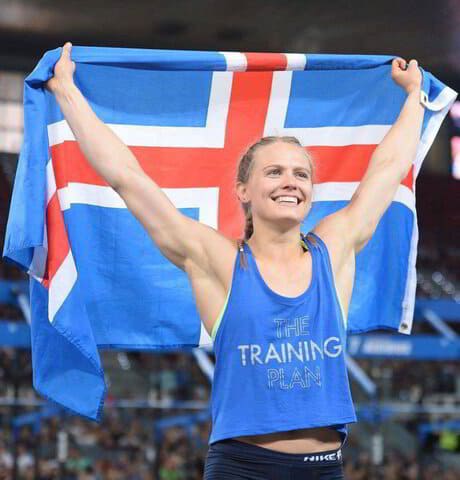 "Through the Performance School I realised how much a good mindset can change my performance. I learned how I can use my mindset to improve my performance and ability to deal with different situations. I have noticed that my mindset in training has improved. This has helped me to be more focused in my training session. I would definitely recommend Performance School to other athletes."

— Lena Meyer, Swiss javelin thrower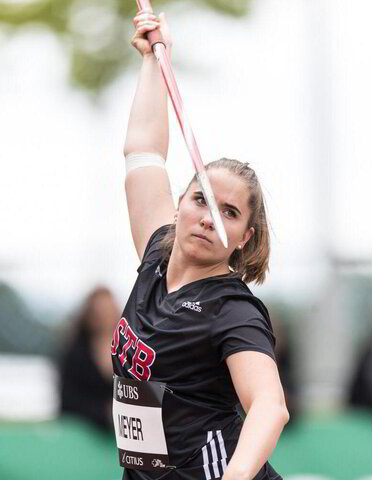 "I definitely recommend Performance School. I got to know myself as an athlete all over again! In Performance School Ásdís offers an incredibly generous package and it was worth every penny. I feel a big difference in myself mentally but she covers the mindset part extensively and that was what I needed. I have also had a 1-on-1 consultation with Ásdís and it helped me enormously. It was very comfortable to talk to her and I felt like I had known her my whole life. I highly recommend Performance School for all athletes!"

— Birgit Rós Becker, Icelandic record holder in powerlifting