Want to get more from your sunnies? Something that will last you longer perhaps or a pair that offers you more than the usual eye protection features? We might have just what you need in the William Painter "The Hook" Sunglasses!
Known for its patented bottle opener designer, the William Painter "The Hook" Sunglasses are an interesting piece. Let's get to know more about these multi-functional sunglasses in this article and see if you should give them a 'go' or a 'no.'
We hope you love the products we recommend! We only products that we thoroughly investigate and believe is a real value for you.
Sports Send may collect a share of sales or other compensation from the links on this page. It is at no extra cost for you.
Features
The William Painter "The Hook" Sunglasses features:
The William Painter "The Hook" Sunglasses comes in a classic wayfarer design and two basic colors. They are available in blue and grey lens variants.
Aerospace-Grade Titanium Arms
Made with the same materials used in fighter jets, the arms of these sunglasses let you stay active without having to worry about breaking them. Plus, they are solid without the expected heaviness that comes from its solid construction.
Lightweight and Scratch-Resistant Lenses
Made from Japanese nylon, the lenses of the William Painter "The Hook" Sunglasses have double the scratch resistance of ordinary glass lenses but less than their weight.
100% UVA and UVB Protection
These classic sunnies provide 100% UV protection that makes them not only good-looking but also fully functional. Eyes are effectively protected from harmful UVA and UVB rays that may cause sunburns on the cornea and macular degeneration, among others.
More importantly, the William Painter "The Hook" Sunglasses offer you an HD view of the world, eliminating glare through its polarized lenses.
Wondering why these sunglasses are called "The Hook?" Take a look at its unique and patented arm design! These William Painter sunglasses are integrated with a discreet bottle opener that can come in handy on many occasions.
Complimentary Hard Case and Cloth
To keep these sunnies looking sharp, they come with a hard case for safekeeping and a cleaning cloth for easy maintenance.
100% Lifetime Money-Back Guarantee
The durability of the William Painter "The Hook" Sunglasses is more than just lip service. The pair is backed by a lifelong guarantee with free returns.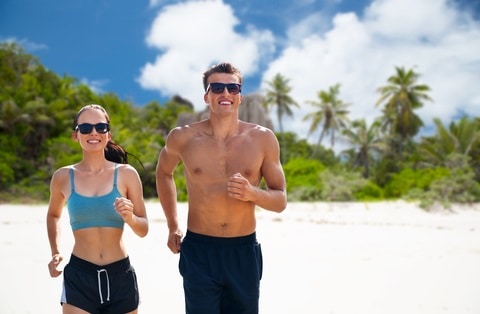 Pros
Good, sturdy build
Deceptively light for the make and strength of its arms
Stylish and versatile–seamlessly matches with a wide range of sartorial look.
As rear-weighted sunglasses, they won't slide down your nose when you lean forward.
Bottle opener arm design works great.
Provides optimal sun protection, from the glare to the UV rays
Makes great driving glasses as well with its anti-glare feature
Cons
The logo on the left lens can be annoying.
The weight of the sunglasses may need some getting used to.
Comes with a hefty price tag
The case is likely to fit in purses but not in pockets.
Discreet bottle opener arm may not appeal to you
Opening bottles with it at wrong angles may damage these sunglasses. Exercise caution!
The hook on the arms can also snag on the collar of your shirt or rub on each other when the sunnies are folded.
Summary
The William Painter "The Hook" Sunglasses are a pair of stylish, reliable, and functional sunnies. A wayfarer design with either black or grey lenses, these sunglasses are great for casual and even formal ensembles. Besides its look, you'll also love the non-wire arms that are made from sturdy titanium metal. Rear-weighted, they are great for wearers with an active lifestyle as they tend to stay in place. Of course, weighing more than standard sunglasses, it might take a few uses before you get used to it.
As for its patented bottle opener design on the arms, it's something that you may love or hate about it. Still, it's discreet enough that barely anyone would notice it's a bottle opener. Does it work as a bottle opener? Yes. But you have to exercise care in opening bottles with it as it may cause parts to break.
Comparison
Tom Ford Snowdon FT0237 05B Sunnies
If you are impressed with the William Painter "The Hook" Sunglasses but not a fan of the bottle opener design, then you might find your match in the Tom Ford Snowdon FT0237 05B sunnies which looks classic and modern at the same time. Like the product-in-review, its arms are made of ultra-lightweight titanium. The lenses are also scratch-resistant and anti-reflective. They offer 100% UV protection, too. On top of that, the lenses are superhydrophobic, making them anti-fog.
Despite the absence of the additional functions such as the William Painter "The Hook" Sunglasses' bottle opener feature, the Tom Ford Snowdon FT0237 05B sunnies are more pricey than the already expensive product-in-review.
Woodies Wayfarer Walnut Wood Sunglasses
Whether you're looking for something more eco-friendly or pocket-friendly, the Woodies Wayfarer Walnut Wood Sunglasses may be all you need. It's a gorgeous combination of wood and plastic elements. Plus, it's around six times cheaper than the William Painter "The Hook" Sunglasses. Compared to the product-in-review that has lightweight titanium for arms, these sunnies are lighter since they have wood as stems. But like the William Painter "The Hook" Sunglasses, the lenses are polarized and provide 100% UV protection. So, you can benefit from good eye protection without the hefty price tag of its competitors.
Still, it would be unfair to expect much from it in terms of durability. But if you are careful with them, then these sunnies will be around for a long while. And you'd be impressed that at its price point, they come with a sturdy case, microfiber lens cleaning cloth, and a wooden guitar pick.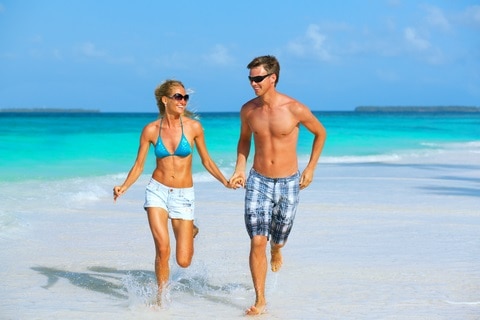 Parting Words
If you're looking for a cool pair of sunnies, then the Hook wayfarer sunglasses from William Painter are sure to leave an impression. To start with, it has solid aerospace-grade titanium arms that make it rear-weighted and, of course, durable. And while the lenses are not as scratch-resistant as you want them to be, they are fully functional with their anti-glare and UV protection features. And, one thing that makes it stand out from the rest is its patented discreet bottle opener arm design. Think you'd love that? Then the William Painter "The Hook" Sunglasses are worth a go!