Getting more from your sunglasses other than protecting your eyes is very crucial. You need a pair that can last longer and provide more than eye protection features. You need to buy William Painter – The Sloan 'Classic' Sunglasses.
William Painter is a brand known for its sophisticated sunglasses and classic style designs. Let's have a look at some amazing features that allow these glasses to stand out from the rest.
We hope you love the products we recommend! We only products that we thoroughly investigate and believe is a real value for you.
Sports Send may collect a share of sales or other compensation from the links on this page. It is at no extra cost for you.
Features
UV Ray Scratch Resistant Protection
The nylon lenses are the lightest so far and are able to keep your eyes safe from the dangerous UV rays. The sunglasses contain an anti-scratch coating which forms a protective layer on the lens, giving it a longer life span. The light lenses also help to reduce the weight of the sunglasses, which provides it with a perfect balance.
Nylon Frame
The frame is made of nylon, while the arms are designed to accommodate any face. This makes it flexible and very strong at the same time. It also has a memory that molds your face and fit perfectly over time without any adjustments. These sunglasses are also very light.
Revolutionary Construction and Classic Style
William Painter has done its best to stick to the classic style when designing these sunglasses. The frame design is common and can accommodate prescription lenses as well. After all, the classic style has worked well for all William Painter products, and it would make sense to use it here as well.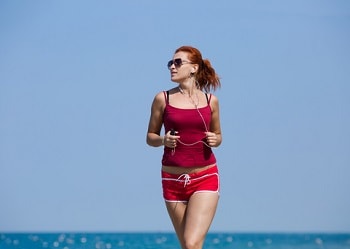 Anti-Glare
William Painter – The Sloan 'Classic' Sunglasses gives you HD images of your surroundings because they are designed to eliminate glare.
Free Returns and 100 Percent Lifetime Money-back Guarantee
In case you don't like the product you receive, you can always return them to the vendor. William Painter offers a free return policy to all products that don't meet the standards of their clients. The lifetime money-back guarantee means you can get your money back at any time.
A Tough Protective Case and a Wiping Cloth Included
The case is designed to withstand any impact and pressure, which allows you to carry the case anywhere without much worry. You also get a wiping cloth that is moist to wipe away dust without scratching the lens.
Pros
Anti-scratch resistance
Versatile and stylish and can be worn on any occasion
Helps to protect your eyes from harmful UV rays
Anti-glare features make them perfect for driving
Very light and perfectly balanced for outdoor activities
Cons
The price is a little bit high
The case may not fit into your pocket but may fit in your purse
Some people don't like flashy logos like the one on these sunglasses
Verdict
People who wear contact lenses are encouraged to wear protective sunglasses when they are outdoors. William Painter – The Sloan 'Classic' Sunglasses have proven to be stylish and versatile, making them ideal for any outdoor activities. They are lighter than most traditional sunglasses, which is perfect for active wearers.
Since they are perfectly balanced, they don't slide over the nose when you lean down. The nylon frame is gentle on your skin and will never leave a mark. The lenses are also designed to protect your eyes from UVA and UVB sun rays, which make them perfect for your eye care.
Comparison
If you liked using William Painter – The Sloan' Classic' Sunglasses but needed an alternative, the following 2 sunglasses would be your best bet.
Just like the sunglasses we have reviewed above, Under Armour is designed with the same features, but leans more to athletic activities. It's designed to offer optimum UV protection and has anti-scratch capabilities as well.
The fully adjustable nose pads allow you to adjust it to fit perfectly without any issues. It also has a light-weight plastic lens which is perfect for outdoor activities. The classic design contains titanium arms that have auto-grip enabled on them, which are perfect for active users as well. In short, you get to enjoy the same features you would with William Painter – The Sloan 'Classic' Sunglasses but only pay half the price for it.
They may be cheap, but that doesn't mean they are as durable. However, if you are careful enough with them, they can last for quite a while. They come with a protective case and a fiber wiping cloth.
If the cost is not an issue to you, but you need something stylish, you may decide to buy the Oakley Men's OO9188 Flak 2.0 XL Sunglasses. They offer similar features as the William Painter – The Sloan 'Classic' Sunglasses but have some fantastic features to add on them. The polarized iridium comes in handy when blocking the harmful rays without compromising the clarity.
The plastic lenses and the plastic frame help to keep the sunglasses light which make them perfect for outdoor activities. They also come in different colors allowing you to choose your favorite.
However, they are slightly costly compared to the William Painter – The Sloan 'Classic' Sunglasses, though they have almost the same features.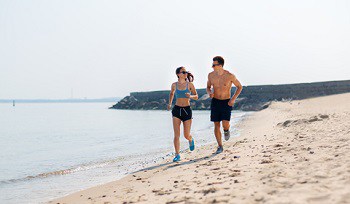 William Painter – The Sloan 'Classic' Sunglasses in a Nutshell
There are tons of sunglasses available in the market today. However, they all differ in features and prices. William Painter – The Sloan 'Classic' Sunglasses has proven to hold its ground as one of the best in their class.
They come in handy during outdoor activities and are designed to last a long time.
They are also stylish and versatile allowing you to wear them on any occasion.
The classic design is common with significant sunglasses brands. The frame is designed to accommodate prescription lenses if you have eye problems.
The anti-scratch resistance provides the sunglasses with improved vision over the years, and the polarized iridium helps to protect your eyes from harmful rays. They are very light and doesn't slide down your nose. They are also perfectly balanced because of the nylon frame. Do you like the features? Then you should get William Painter – The Sloan 'Classic' Sunglasses today.