Welcome to Sportssend.com
My sports interest.
Hey everyone.
I´m Jóhann and live in Iceland.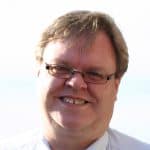 I have always been a big sports fan and played in few sports. Running is obviously one of the crucial parts in building up form for many sports, so it was an important part of my training.
That's why I have built up some experience and knowledge over the years about running and various other aspects of training as well.
I have also followed and research a lot of ideology and development regarding running training and equipment and, in fact, most of the sports subjects. Because I firmly believe that if you open for ideas which work well in one sport, in many cases you can use that idea in other too. Raw or let it fit in other things in the sport you train.
Why I want to help sports fans
Both when I run and too in other sports, I found out how even little things could change things a lot. In the meaning of change things in positive direction. Both to get more success, no matter if you are pro or just run or to train for fun.
Sometimes it was a thing I had never heard about before. Or you have heard about it but not think or research it so much. For example, when the running watches come, it took time for many to understand how much it could help you.
That is why the idea comes in my mind about building up a website which could give people fresh ideas, let people know about new ideas in equipment (like better shoes, running socks, clothes) and why it is better than the older one.
The goal of Sportssend.com
The purpose of the site is to give people ideas about things in sports which could help them to perform better, have more fun and be more secure. And for a budget which is fair and/or reasonable. 
I will step by step build the site up so it will good for all sports. But as I want to be focused on the things I talk about is of good quality, helpful and enjoyable I start with run as the basic. The reason is, as I have explained before, are the base for so many sports.
If you ever need a hand or have questions, feel free to leave them below, and I will be more than happy to help you out.
All the best,
Jóhann H. Ragnarsson
Sportssend.com