In baseball, Wilson is a popular glove brand and A2000 is its best glove line. A2000's have set the high standards of a classic glove and this has largely contributed to the success of the brand. 
The A2000 glove line comes in two types; 
The traditional A2000 
And the second class A2000 Super Skin. 
In this review, we will discuss the new Wilson A2000 baseball Gloves and the reasons we all love them.
We hope you love the products we recommend! We only products that we thoroughly investigate and believe is a real value for you. Sports Send may collect a share of sales or other compensation from the links on this page. It is at no extra cost for you.
WILSON A2000 1786 11.5" Infield Baseball Glove - Right Hand Throw
WILSON A2000 1786 11.5" Infield Baseball Glove - Right Hand Throw
WILSON A2000 1786 11.5" Infield Baseball Glove - Right Hand Throw
WILSON A2000 1786 11.5" Infield Baseball Glove - Right Hand Throw
2017 Wilson A2000
This category has 20 gloves, 11 of which are special designs for the 2017 class. Some of the A2000's are similar while on the contrary, you will find others being as uniquely different as an infielder's glove and a catcher's glove. The main features that would help you identify all A2000's are-:
The special Pro Stock leather.
The dual welting that contains two strips of leather on the back fingering of the gloves.
The breathable wrist bands mainly important for wicking sweat away.
The three features are certainly unique in Wilson ball gloves and consequently ensure product durability even during long lasting work-in.
Glove Patterns
You will notice numbers like (1786, 1789) and letters like (JA27, DW5) in the Wilson Glove patterns. These patterns describe the glove's design especially in the outward look and have little to do with color.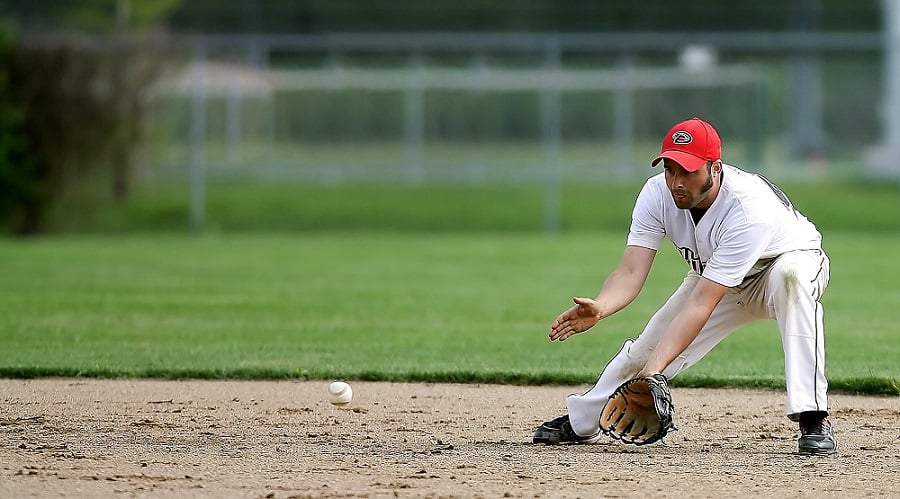 The Models
The A2000 glove series come in a variety of game models named after special players. You will find such models in unique designs that differ from other patterns in line. You can tell the designs apart by their special pattern number. 
Of these designs, Game Model A2000's is the most popular and colorful. The super skin and A2K versions have game model designs that come in different patterns. 
In counting, at least one hundred major leaguers use a Wilson A2000. 
As a result, A2000 has dominated the collegiate space as well as high school and travel ball. The elite players also find them preferable. It's estimated that more than 70% of all top shelf performance glove sales are the Wilson A2000s.
>
Wilson A2000 Infield Glove
You will identify the infield gloves in different pattern numbers and letters namely:-
1788A
1788
DP15
1786
JA27
CC1
The 1788A is the smallest as it is 11.25" inch. A unique feature in this middle infield glove is the short pocket. In addition, it has a lace model that results to easy transition while at play. The 1788A is similar to the 1788 glove apart from the lace web feature that presents a tight pocket hence lasts longer.
The 1788 is a newly colored design famous for the H-Web design. Most of its users are middle infield partakers or third base men. It is the lightest all weather glove Wilson has ever made. The glove comes in both models of A2K and Super Skin whose color schemes are totally different. A standard fit on the wrist makes an identifier as well as a short pocket.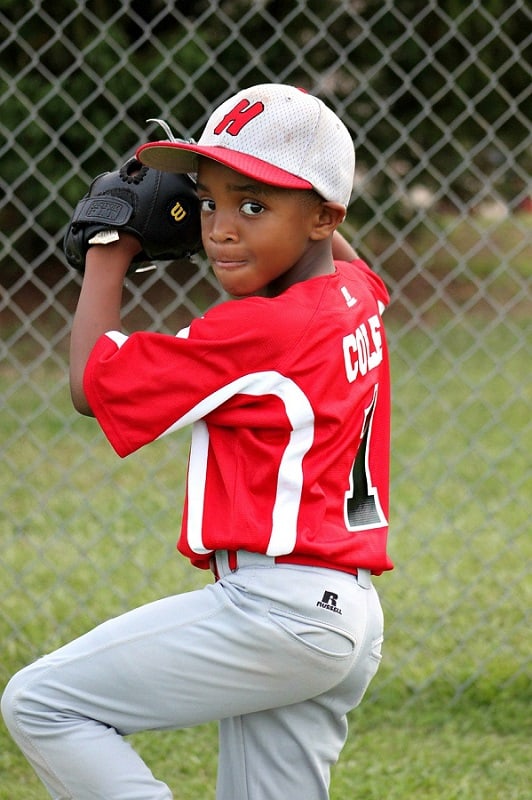 The 11.5″ DP15 glove is named after the famous Dustin Pedrioa. The occasional middle infield or the third baseman often uses it. It has a unique smaller entrance on the wrist that presents a tighter fit. Pedrioa was remarkably known for his nature of being attentive to detail, thus the tapered fit that you could always find on his wrist. Wilson still actively sells a 2016 model of the same that comes in Super Skin and A2K models that have the traditional design of the H-Web.
Wilson's 1786 A2000 is infield's most popular glove. It is a traditional H-web design in 11.5". Third basemen appreciate it because of the mobility factor. It moves highly in stock to a point of running out because of its walnut color. Arguably, this is the quintessential glove of the whole line of 2017 Wilson.
The JA27 is named after the famous Jose Altuve. It is an 11.5" inch and comes in an H-web design with some flashy color that presents a pure classic fit. Altuve's preference was that it comes only in the A2000 version as it is, with a short pocket preferably for middle infield.
>
Finally, the CC1 glove named after Carlos Correa is similar to the JA27 in terms of how the glove functions, with a single exception of the fact that it is 11.75" mitt instead of the standard 11.5". Infielders as well as collegiate and High School players prefer this glove. It comes with double laces on the web that presents a traditional I-Web design.
Wilson A2000 2017 Outfield Glove
There are three distinct patterns that Wilson A2000 offers for outfield.
Kirby Pucket originally designed the KP92 which comes in a T-Web design. It has a reinforced trap on top of the web design whose functionality is to maintain the pockets structure as well as help manage catchers of snow-cone. This is certainly its most unique feature. Another feature is the Pro-Stock leather that presents a traditional fit and a dry wicking wrist guard similar to all A2000s.
Wilson A2000 2017 Catcher Glove
The Pudge (or 1791) presents another popular design and uses the 33" half moon web design. This is the smallest glove in the Wilson A2000 glove line often preferred as a travel ball. It has dual leather strips presented on the fingers for high durability.
Wilson A2000 CM33 
This glove is built to take a beating and hence its stiff nature for ability to last. Like the Pudge, it uses the half moon design but has a unique extra half inch on the palm size. As always, expect double leather lines to protect it and maintain its structure for years to come. 
Comparison with Rawlings 12.75" GG Elite Series Glove
Rawlings has a prowess in rolling out custom made baseball gloves for any player's skill level or style. The Rawlings 12.75'' GG Elite Series Glove can attest to this. This 2018 Gold Glove Elite Series glove targets amateur players who want to up their game in the shortest time possible. It achieves this using the following attributes: –
Customized Webbing 
The gloves have a Pro-H laces that offers extra support vital for an outfielder's position. 
Hand Protection
Beneath the linings is generous moldable padding that absorbs maximum shock during a catch.
Intentional Lining
The palm lining is made of a robust deer-tanned cowhide, creating a deep pocket, the best catch on the fly. In addition, the finger lining is made of a full-grain construction that is comfortable to touch yet tough enough to endure an intense session.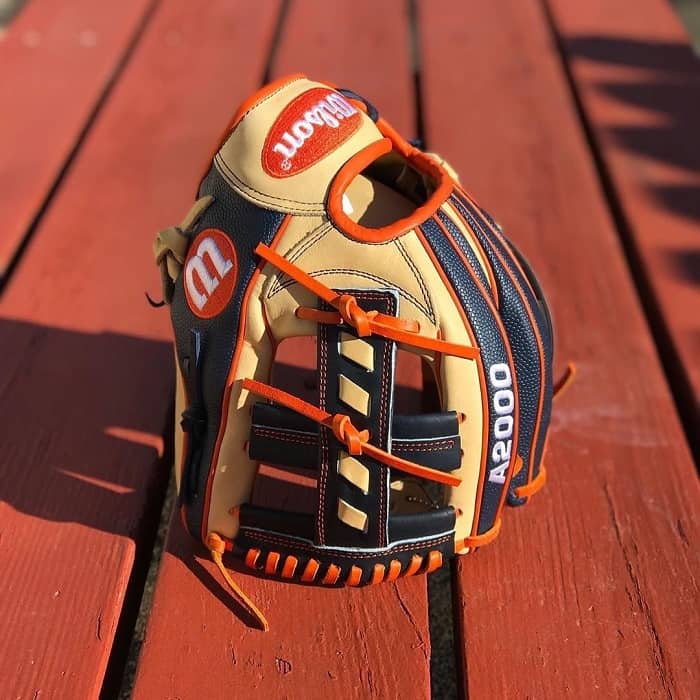 Multiple Hand Orientation
The Rawlings 12.75 '' GG Elite Series Glove works perfectly for both left hand and right-hand orientation players. It's an excellent choice for young players who are still experimenting on their throws.
Game Ready
The glove's Pro Soft Leather shell breaks in easily and quickly. Admittedly, it retails in a game-ready condition.
Size and Aesthetics
These gloves retail in size 12.75'', ideal for a young adult player. Its black and camel color print is particularly a favorite among youth players. 
All in all, Rawlings 12.75" GG Elite Series Glove are the most dependable gloves for resilience, quick catch, and protection. 
The Bottom Line
A2000's have arguably created the best reputations for themselves. All these gloves come in price friendly offers that provide value for your money. As a result, they are known to be legit top performance gloves making them suitable for any game. If the litmus test for the best base ball glove would be uptake, the Wilson A2000 Wilson A2000 would certainly win the prize. On the other hand  stands out for its aesthetics, protection, and comfort. Which of these two would you prefer?