Sure, you can run on any kind of pavement. But, what kind of running shoes should you use? A lot of runners are unaware that they should wear trail running shoes for rocky, muddy pavements, but what are trail running shoes, really?
Trail running is different from the more familiar road running, which is done in flat, even pavements. For this reason, when trail running, you would need special shoes.
What Is Trail Running?
First of all, trail running is an outdoor activity that is a combination of running and hiking on steep gradients and unpaved surfaces. It is performed in mountainous terrains and hiking trails characterized by much larger descents and ascents.
Trail running is relatively more difficult than road running. Because of the rocky grounds, uneven pavements, and muddy soils that may cause pains and injuries, the feet need more protection against these external elements.
What Are Trail Running Shoes?
Trail running shoes are the most appropriate shoes that provide more advantages in muddy or grassy surfaces than typical road running shoes. In the earlier years, when trail running shoes were first marketed, they came in clunky and stiff built. They were overbuilt and didn't really appear for trail running.
Among the hundreds of running shoes today, these kinds of shoes still exist. So, what are trail running shoes really like? The following features are the characteristics of a good trail running shoe:
1. Traction
One major feature of trail running shoes is the traction. Unlike road running shoes, these shoes use different tractions, such as multi-directional lugs and large lugs, that offer maximum grip for mud, dirt, and rock.
Moreover, the lugs are manufactured with a sticky rubber compound to provide you with better control when running on different kinds of pavements.
2. Protection
Trail running shoes offer maximum protection against the external elements. It is made with weaved mesh uppers that shield your feet against trail fragments such as stones, mud, sand, and dirt.
The rubber caps, also called the "toe bumpers", protect the toes from blisters and pain especially when you accidentally kick a root or rock. In the midsole part, trail running shoes are flexible and made with a stiff plastic plate that serves as a shield from sharp jags like protruding rocks and sticks.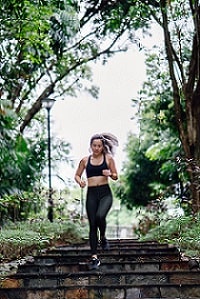 3. Stability
Road running shoes come in particular designs for different pronation. Trail running shoes, on the other hand, come in a design that provides stability for all runners.
It is made with highly supportive materials to snug your foot down and keep it from moving around inside. Combined with locked-in fit in the heel and thumb-wide toe box, trail running shoes provide more stability and support than road running shoes.
4. Color
Trail running shoes usually come in dark colors. This is in order to hide or give a colored backdrop for the dirt you pick up along the trails. Additionally, colored shoes can speak of personality and look a lot better with pants.
What Makes Up Good Trail Running Shoes?
Choosing a good pair of trail shoes can be overwhelming. With all the selection in the market that claims to be the most comfortable and more durable, it can be rather confusing. Therefore, here are some factors to consider when buying trail running shoes:
Unlike road running shoes, trail shoes should fit snuggly in the heel and midsole. The fit should secure or lock in this part to keep them from sliding around inside. However, the toe part should have at least half-thumb space between the tips of the shoe.
Try the shoe on, and if possible, wear it for a while before buying. Any little discomfort should not be tolerated; otherwise, you will not be comfortable, and it will disable you to reach your best performance.
The upper part of trail running shoes offers protection against various elements. Depending on which kind of trail conditions you are running, choose the upper material that best matches your needs. You can choose between mesh and waterproof uppers.
A waterproof upper is ideal for running on muddy trails, snow, and rainy days. It is definitely not good and would feel uncomfortable on warm days. On the other hand, a mesh upper is a lot more breathable and dries quickly. It is more preferred by experienced runners.
One feature that is often underestimated is the padding. When buying trail running shoes, check for the paddings on the collar and tongue part. This feature provides more support and protection against rubbing. This is especially important for runners who are in the trails for long periods.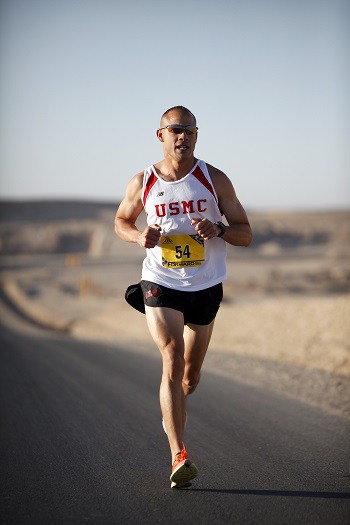 The shoelace not only adds color or design to the shoes, but it also has an important function. It keeps the foot stay in place comfortably. With the right amount of bagging or tightening, the lacing system contributes to the comfort and fit of the shoes.
An important feature that must be checked is the rock guard or the protective layer between the outsole and the midsole. This part protects the foot from sharp rock edges, roots, or gravel. It also increases comfort especially in the most challenging terrains and reduces the risk of pain, blisters, and serious injuries.
Many runners believe that the more expensive the shoe is, the better it is. Although this could be true in some sense, runners should always consider the more important features. Not all expensive shoes best match your pronation and foot structure.
While white-colored shoes look neat and cool, it is important to consider buying colored shoes. White will not hide the dirt that you pick up on the pavements, which, in the long term or sooner, make your shoes appear ugly and weak.
Colored trail running shoes are much better and require less maintenance.
Conclusion
So, there you have it! Trail running shoes are entirely different from usual road running shoes. They are made of more durable materials that can withstand the various elements in a challenging running environment.
When buying one, it is essential to check the important features of trail running shoes. Trail running is more difficult and rewarding. Hence, it is a must to provide your feet with the protection and comfort they need.