Are Brooks shoes good for walking?
If you've been searching for running and walking shoes in the market, you may have come across Brooks shoes.
Many people have been using their shoes, especially if you will wear them for your day-to-day activities.
However, with all the different shoe brands in the market, why would you pick Brooks when you need a walking shoe?
Let's find out if Brooks shoes are definitely a good pick for walking or running and how you can pick the right model for your specific needs.
A Brief History of Brooks Shoes
Brooks is known as an American-based company that originally made shoes for different athletic activities.
In 1914, John Brooks Goldenberg founded the company that started producing bathing shoes and ballet slippers.
It was named the Quaker Shoe Company, but in 1920, its name was changed to Brooks Shoe Manufacturing Co.
It continued the production of bathing shoes and ballet slippers but included other types of footwear in its arsenals.
They are football and baseball cleats, roller skate quick stops, and orthopedic shoes for children.
Toward the end of the 1970s, the company faltered, and in 1981, it finally filed for bankruptcy.
That said, the company did not stop there. The owners decided to cut their product line by more than 50 percent.
They focused solely on running, so their company name was changed to Brooks Running.
Over the years, Brooks focused on running and walking shoes, and they invented performance technology to improve the experience of runners who are using their shoes.
Their efforts weren't in vain as they became the best-selling manufacturer in the specialty running shoe market between 2011 and 2017.
Are Brooks Shoes Good for Walking?
It's the question that many of you are probably asking right now.
The simple answer is yes because Brooks has always been a brand focused on running and walking.
If Nike and Adidas target all types of sportspeople, Brooks remained steadfast and catered to people who love to walk and run long distances.
Brooks is known for its running shoes, but you can expect that its walking shoes offer the same level of quality.
Below are a few of the technologies that they developed to help you with your daily activities.
3D Fit Print
This type of process Brooks uses allows them to make lighter shoes and increase their flexibility.
Less weight on your feet would mean less fatigue when you are strolling around.
Ballistic Rock Shield
This feature protects your feet, especially if sharp objects are on the road.
The sturdy sheath between the midsole and outsole is sufficient to prevent any serious injuries while walking or running.
DNA Midsole
If it's all about the cushioning system, then the DNA midsole is the perfect fit for runners of all speeds and sizes.
It can even benefit you if you only plan to use it as your "everyday" shoe.
Guide Rails
The midsole construction of the shoe can help with the knee, hip, and other joint alignments when you are walking or running.
Rounded Heel
With the slight curve on the heel area, the ankle joint will feel less stress when running or walking.
Segmented Crash Pad
These shock absorbers provide additional cushion to your feet and a smooth transition from your heel to your toes.
Ideal Pressure Zones
The pressure won't be focused on a single area on your feet as these zones will distribute it evenly.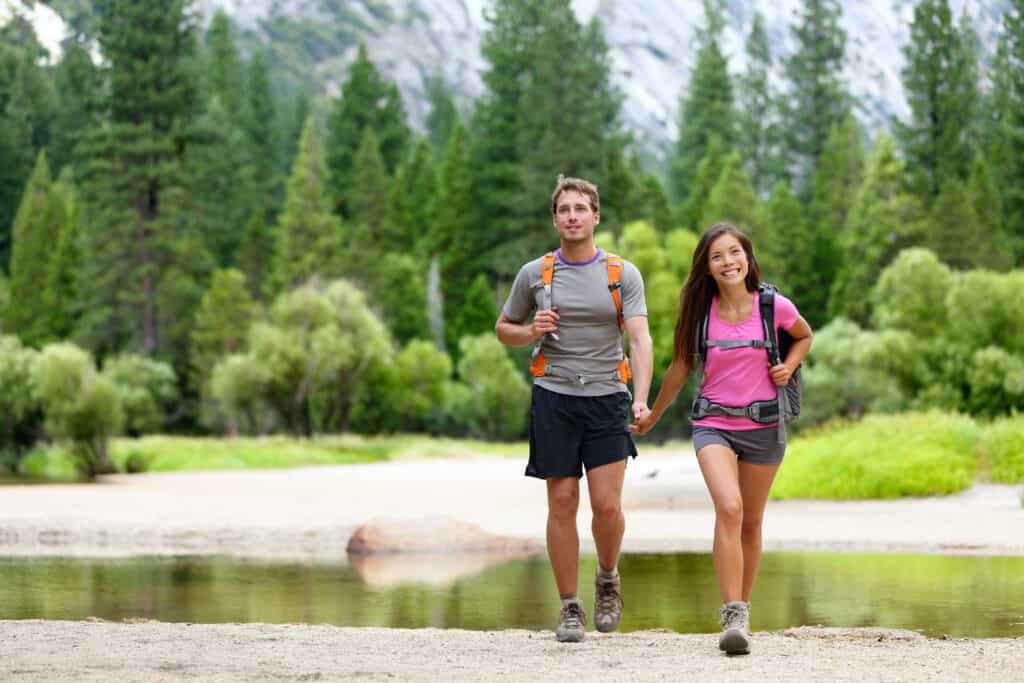 How Do You Maintain Your Brooks Walking Shoes?
Brooks provides high-quality running and walking shoes, but they won't even last a few months if you don't know how to take care of them.
Walking shoes are usually worn daily, so they go through a lot every day.
Whether you're just sitting around in your office or on the field doing physical work, you need to maintain your shoes properly.
We listed down a few simple tips to help you lengthen the life of your walking shoes and delay the replacement.
Let Your Shoes Air Dry After Usage
If the weather is sunny and your shoes are completely dry, you don't need to wash them regularly.
You can just wipe off the dust from the shoes and let them air dry.
Most walking shoes have removable insoles, so it's better to take them out and leave them to dry in the open.
After that, open your walking shoes' tongues as much as you can so the moisture inside will escape.
It's also a good method to remove unpleasant odors from your shoes.
Clean Your Shoes by Hand
Your walking shoes are not supposed to be cleaned in the washing machine, especially if the uppers are made of breathable mesh.
This material will end up getting shredded.
The best way to clean your shoes is to do it manually.
Remove the insole and the laces and clean them separately.
Get clean water and mild soap to clean the inside and outside of the shoes.
Rinse them thoroughly and never leave any soap on the surface as it might affect the color of your shoes.
After washing your shoes, leave them outside and let them dry in the open air.
Do not put your shoes in the dryer as it can damage the material permanently.
Don't Let Your Walking Shoes Stay Dirty for a Long Time
Your walking shoes should be cleaned before you keep them.
Make sure that there is no dirt or dust on the surface as it would damage the shoe's appearance.
After wearing your shoes, clean them immediately or just leave them to air dry before you keep them.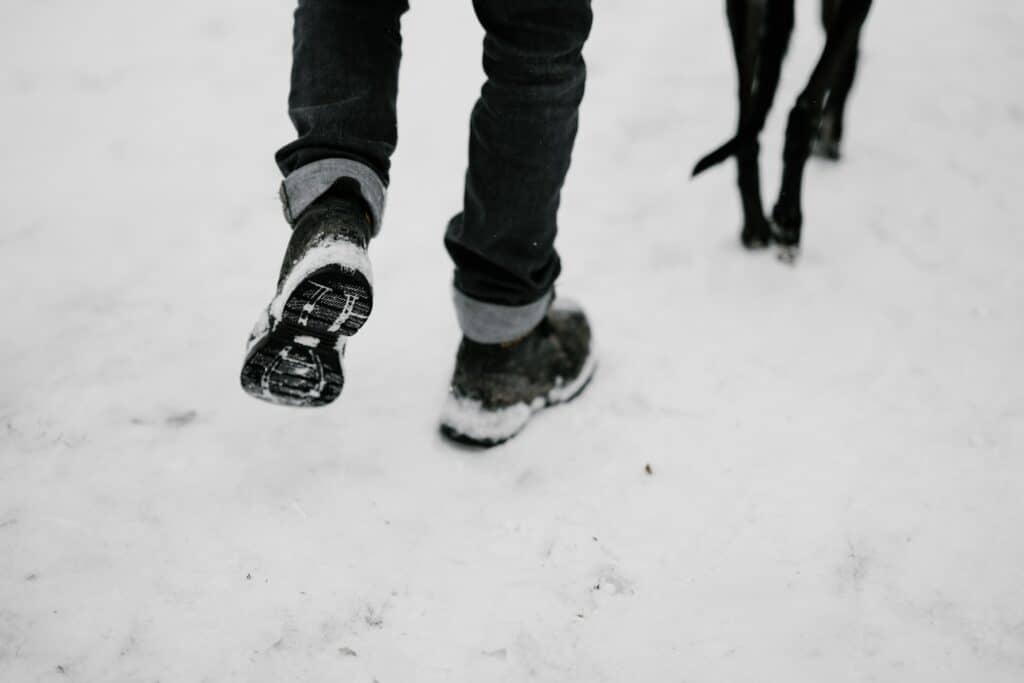 When Should You Replace Your Brooks Walking Shoes?
Brooks shoes are definitely one of the best in terms of comfort and durability, but you would need to replace them eventually.
Thus, you need to know the best time to replace your shoes.
Below are a few tips that you can consider.
Follow the 500-Mile Rule
Walking shoes have an average lifespan of 300 to 500 miles.
If you walk more than an hour per day, you might need to replace your shoes in about five to six months.
However, it doesn't mean that you need to replace your shoes as soon as possible.
Inspect your shoes and check if the outsole, insole, and other parts of your shoe are still intact.
It's not a good idea to wear broken shoes, especially if you have to walk or run long distances every day.
You can stick with the 500-mile rule and replace your shoes twice every year, or you can look at their physical condition before you decide.
Check the Outer Sole
The grip on your shoes is essential, especially if you always walk in wet conditions.
The patterns and grooves on the outer sole help your shoes grip the ground and prevent you from slipping.
If your shoes have deeper groves, then you won't have to replace your shoes anytime soon.
If you notice that some parts of the outer sole are already smooth, it is best to get a new one immediately.
Check Your Insoles
As for the insoles, you can always replace them anytime you want, depending on the type of shoe that you're using.
You can remove and replace them if you feel any discomfort while using your walking shoes.
Choosing Brooks Shoes for Walking
Are Brooks shoes good for walking?
If your goal is to have a shoe that you can use for your daily activities, Brooks is definitely the best choice.
They are focused on running shoes, but their walking shoes are extremely amazing as well.
They will keep your feet comfortable and protected for a long time.