Titleist DT TruSoft series started trending immediately it was released, especially with beginner golfers. It had a low spin, soft feel, high dimple count, and low compression score. Now, Titleist is back with an improvement of the TruSoft model. Titleist TruFeel series is the softest-feeling Titleist golf balls.
The new series has a better feel, consistency, distance coverage, and control on the green. Should you also upgrade to the latest Titleist series? What are the additions to this model that were not in the TruSoft series? Let's review them below: –
We hope you love the products we recommend! We only products that we thoroughly investigate and believe is a real value for you. Sports Send may collect a share of sales or other compensation from the links on this page. It is at no extra cost for you.
The Titleist Brand
Titleist is a brand that owns the best golf balls ever made. Hence, you can only expect pro-level quality in the Titleist DT TruSoft Golf Balls. The inspiration for top-notch quality started in 1930. When Phil Young had a missed putt, he started a company that will be the market leader in making golf balls.
Indeed, this company does exactly that. The TruFeel golf balls are manufactured from a world-class plant in North Dartmouth. They undergo stringent controls on their quality, softness, and ultimate performance.
The Features
The TruFeel model is a replacement for the TruSoft series. Hence, this review of the features will aim at comparing the two models. This way, you should be able to judge easily whether this latest model is more appropriate for your game. Here is a quick look at their features: –
| Specification | Titleist DT TruSoft | Titleist TruFeel |
| --- | --- | --- |
| Dimensions | 7.5 x 2 x 5.5 inches | 7.5 x 5.3 x 1.7 inches |
| Weight | 1.00 Pounds | 1.00 Pounds |
| Cover | Uses Advanced Aerodynamics | Improved Advanced Aerodynamics |
| Construction | 2-Piece | 2-piece |
| Compression | 60 | 60 |
| Ideal For | Men | Both Men and Women |
| Color | White | White, High Optic Yellow, Red |
Construction
The Titleist TruFeel comprises of two layers. First, the TruTouch core with a compression score of 60. This core feels soft, delivering the lowest spins at a greater distance. Note that, this layer is also more prominent. Hence, the shell is softer; squashes better, and settles further.
Second, the TruFlex cover is thinner in the TruFeel model. This reduction aims at minimizing the game spin. In addition, the dimple pattern on this cover is of a better construction to add on the distance.
>
Additional Features
A Sidestamp for Alignment
Are you a beginner golfer who still finds it hard to align your golf ball during putting? This new series has an extra feature to help you with this. With the shell's new side stamp design, players no longer have to mark their gear every other time they play. Instead, the new golf balls come with an attractive TruFeel side stamp.
This attractive stamp guides the player's subconscious brain to adjust the best shot.
Option to Customize the Golf Balls
For the first time, golfers have the option of customizing their golf balls. They do this at the online store. Leave a message as you choose the shells and before you make the final buy.
In a nutshell:
You can have their personalized messages printed on the side of the shell. Second, choose an attractive logo that you want to see on the golf balls. Third, select any play number between one and four and have it printed on the ball. This way, you will have a custom golf ball straight from the box.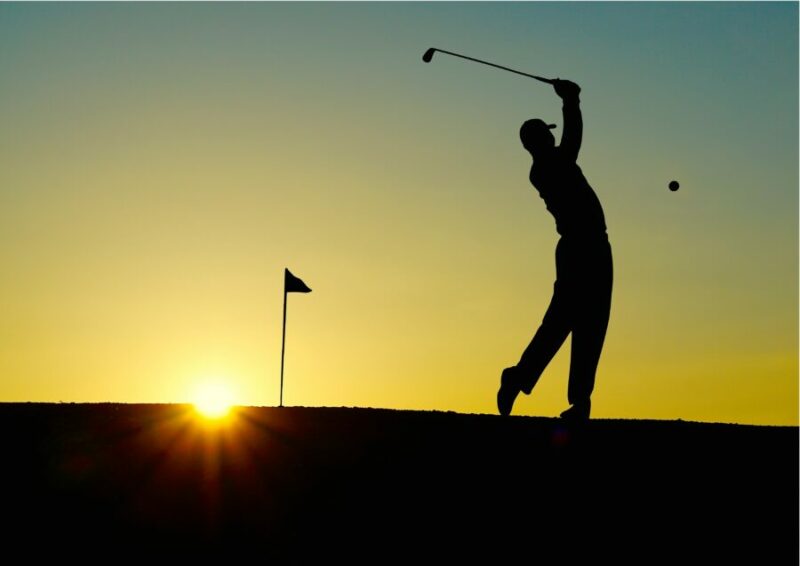 The Spin, Compression and Feel
These latest Titleist golf balls are moderate compression shells. In turn, they deliver a low spin that translates into a long distance. The golf ball's two-piece design gives it a firm inner core while maintaining a soft outer cover. This advanced aerodynamics ensures the balls move in a consistent flight path. They deliver on short game spin control, low compression, and smooth shots. Hence, you enjoy an improved stopping power.
Color Schemes
The Titleist TruFeel golf balls retail in white and yellow varieties. In addition, an extra red option will be available by January 2020. These new colors help golfers who struggle with proper visibility when playing. All the shades are shiny, hence easy to locate on the rough.
Suitability
Unlike TruSoft, the TruFeel golf balls are suitable for both male and female players. Hence, amateur golfers who are on a strict budget can opt for these shells to perfect their skills.
A Summary of Features 
Titleist TruFeel is the softest Titleist golf ball. This golf ball has consistent shots. It is easy to control on the green. Plus, it attains an impressive distance. Its ability to align, personalize, and side stamp on the shell is a welcome benefit to amateur golfers.
Comparison to Nitro Maximum Distance Golf Ball (12-Pack)
The Nitro Maximum Distance golf balls are also of two-piece structure. These balls achieve a top velocity when airborne, resulting in the longest distance. In addition, they have a solid cover.
Like TruFeel, the Nitro golf balls retail in three bright colors for better visibility. Still, the Titleist TruFeel golf balls are more robust and plain to align. Moreover, the Nitro golf balls have no option to personalize the shells before buying them.
Verdict
The Titleist TruFeel golf balls are soft shells that retail at a bargain price. They are an excellent choice for the preference-driven amateur golfers. With the extras to it, this is a superior replacement of the Titleist DT TruSoft model.
What We Like
The Titleist TruFeel golf balls score best on the following aspects: –
A Personalized Option
Quick Alignment
Better Visibility
Softest Feel
Affordable Option
What We Don't Like
Are you familiar with the Titleist DT TruSoft golf balls? Then you know this new model has more benefits than you could ever expect. Still, if you are an amateur player whose swing speed is average, this is not the best option for you. Instead, opt for golf balls with either a high or medium compression score.
Conclusion
Do you love the Titleist golf balls but find their premium collection too expensive? Then, start with the Titleist TruFeel golf balls. These shells are soft and with a personal statement. Its putting alignment is like no other. Indeed, Titleist keeps on reinventing its models. This effort aims at meeting the ever-evolving tastes of its customer base. That's why they had to replace the TruSoft series with this TruFeel collection.