Do you feel a $300 bike helmet can offer more protection than a $30 helmet? When buying a bike helmet, you are investing in your safety. You want to buy the safest option possible, no matter the price. This can, however, get confusing as many helmets cost only a fraction of others. If the expensive helmet offers more protection than cheap helmets, it is 100% worth it.
Keep reading to discover the differences between cheap and expensive mountain bike helmets. But first, I will answer the question. 
Do Expensive Helmets Mean More Protection?
Unfortunately not. According to some research, some cheaper helmets have proven to be more protective than some expensive ones. This means you can spend a fraction of your helmet budget and still get maximum protection.
There are specific brands that would cost more than the others. And just like the luxury clothing brand, the expensive option does not always mean long-lasting. However, expensive clothing may mean things like comfort, style, and even ethical production. The same applies to an expensive mountain bike helmet. They may not necessarily mean more protection but come with other pros you won't find in cheap helmets.
So what are the differences between cheap and expensive mountain bike helmets?
What are the Differences Between Cheap and Expensive Helmets?
Both cheap and expensive helmets undergo and pass the same safety regulations and certification. So why would one be ten times the cost of the other?
Materials and Weight
One of the main differences between cheap and expensive helmets is the material used to make them. And the material used will determine the final weight of the helmet. We all want lighter helmets because of the comfort they provide. Besides, more lightweight helmets are gentler on your neck, especially if you ride long distances. 
But when looking for a lighter helmet, you will most likely have to pay more because cheaper helmets tend to be bulkier than expensive ones.
Additional Features
Mountain bike helmets come with all sorts of additional features. These features range from simple day-to-day uses to sophisticated and more advanced technology. As much as these are secondary features and you can do without them, it is good to have them for convenience. However, the helmet's price increases depending on such additional elements.
Here are some of the additional features that influence the price of bike helmets:
Adjustable fitting systems.

Inbuilt electronic gadgets to measure heart rate or head position.

Integrated cameras or mount points.

Internal ventilation channels.

Lighting (LED).

MIPS technology (brain protection system).

Optimized aerodynamics.

Bluetooth,

Removable parts (chin bars, visors, padding),

In-built mics and speakers.
Expensive helmets may also include an allowance for your ponytail to hang out since stuffing the ponytail in the helmet can affect the fitting and your comfort.
Helmet Styles
The style of your helmet will also influence the cost. If you cycle for leisure or commuting, there is no need to spend more money on a professional-style helmet. Urban helmets are a price-friendly option for commuters. These helmets have no advanced features, which you do not need as a commuter.
However, if you ride around the city for less than 2 hours daily, buying helmets designed for professional riders would be a waste of money. Road helmets focus on the rider's visual coverage in the head's front and sides. They also have great ventilation systems that keep you cool and comfortable during your rides. If you ride long distances, you are better off investing in road helmets, which can be expensive.
Road helmets are also big on aerodynamic performance. When you plan to achieve high speed while riding, you need to get a road helmet specifically designed for this. Often, these types can go for almost 300 dollars or even more.  
 Mountain bike helmets are currently the most expensive. This is usually because of the all-inclusive protective coverage they provide. With such full coverage, you can expect to pay more, right?
Fit and Comfort
Comfort and the proper fit are essential in a helmet. Often, cheap helmets do not come with features such as tightening mechanisms. This makes it challenging to find the right fit. On the other hand, expensive helmets fit more snuggly, thanks to the high-quality retention system.
Also, the helmet's shape is essential to consider if you are looking for something super-comfortable. Often, cheaper helmets have basic shapes that can cause,  especially if you need narrower helmets, which will cost you extra.
Some helmets come with removable padding or additional pads of different thicknesses. These will help achieve a perfect fit for everyone. Unfortunately, these options are usually not available for cheaper helmets. And even if you find more affordable helmets with padding, they will not be as good quality.  
Also, the inner lining of the expensive helmets can be more moisture-wicking than those of cheaper helmets.
The Helmets Construction
Cheap helmets are made from inferior materials because of obvious reasons. Moreover, most cheap helmets also use glue to join the inner padding and outer shell. On the other hand, expensive helmets mold the two shells together during construction. This assures quality and endurance while ensuring the helmet remains lightweight.
Also, the final look of the helmets will always be different. Your cheap helmet may not always look sharp and pristine. Fortunately, you are good to go if you don't care much about the looks. Both helmets will protect you after all.
Extra Certification for the Expensive Helmets
When you buy a cheap or expensive helmet, it will come with the CSPC certification. This certification alone assures you that your helmet is safe.
 However, expensive helmets often come with additional certifications such as FCC, CE, EN, and IC. These brands pay for these other certifications. These additional costs on the brand will definitely reflect in their higher selling prices.
Therefore, if there is a specific certification you are looking for, you will have to pay some more. Other than that, CSPC is usually enough.
What Should You Expect From Cheap Helmets?
Cheap helmets costing around $50 are often for kids or commuting purposes. You can also find some basic mountain bikes or road helmets that cost approximately $50. And if you spend less than $100, you don't expect the additional convenience features to come with it, do you?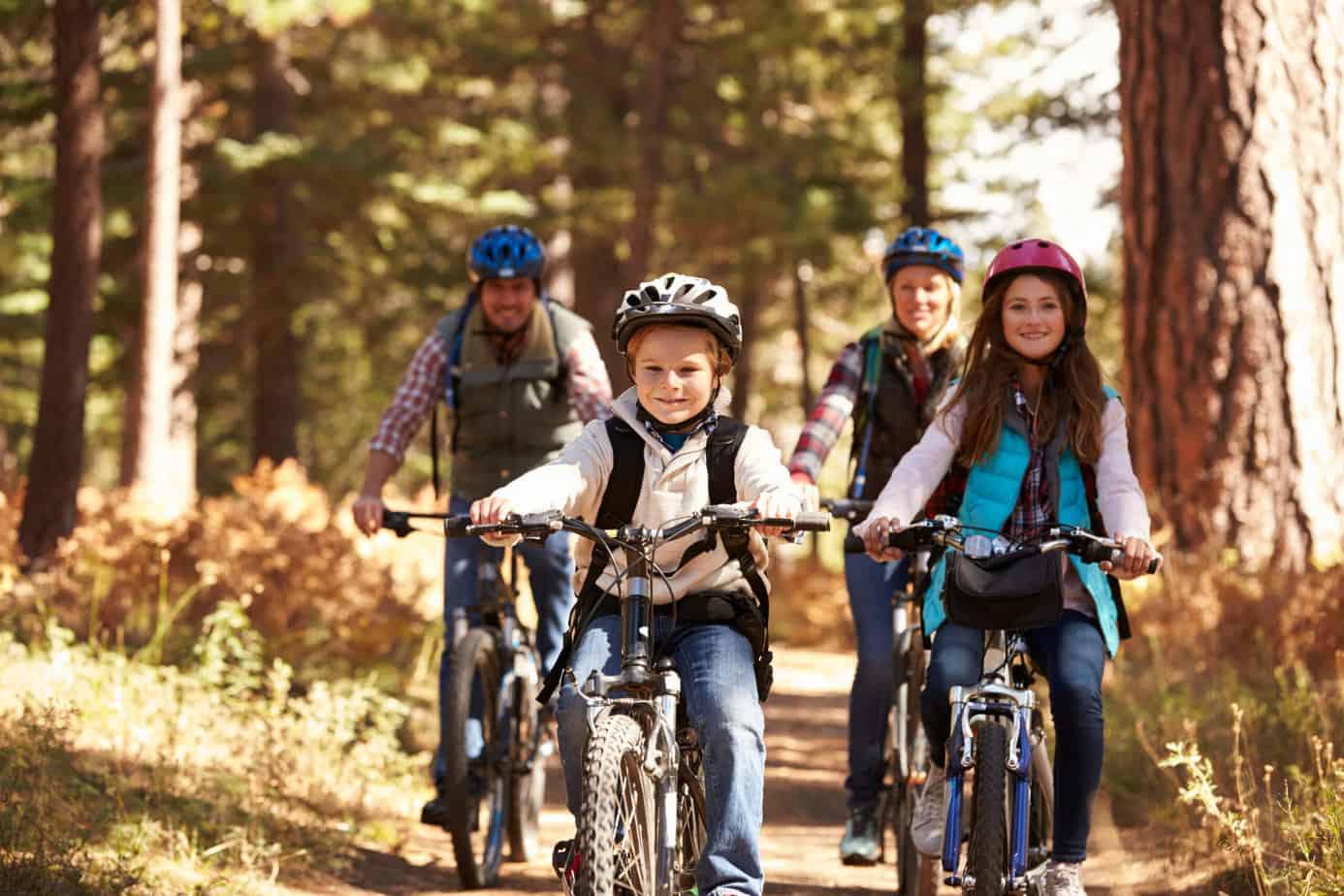 What to Expect From Expensive Helmets
If you have a budget of more than $250,  that can guarantee your helmet comes with the latest features. This is pretty high-end, and you should get a high-end helmet. With such a budget, you can also go for the latest styles and trends.
Overall, it would be best if you always chose a helmet you are comfortable with. 
However, remember that you need to replace your helmet every few years. This is a factor you should consider when purchasing a helmet. Would you be okay with having to replace your expensive helmet after two years?
Also, you need to replace your helmet after an accident, even if you do not see any dents. This can be tempting 
to not do, especially if you have an expensive helmet.
Why are Cheap Helmets Cheap Anyway?
As we have said, both cheap and expensive helmets pass safety standards. And now this makes you question why cheap helmets are cheap, right? There are speculations that some helmets are made in sweatshops. If you care about the ethical production of goods, you may want to inspect the production process of the brand you buy from.
Another issue would be the pricing of the helmets of the same brand. It is not uncommon to find a brand selling new models almost five times the price of older models. If you buy older models, you will question why they are that cheap. One of the reasons for this is to clear the old stock while still covering up the costs by selling the new stock expensively.
Are Expensive Bike Helmets Worth It?
Yes, they are worth your money. You, however, need to know if you buy expensively, you are paying for looks and comfort, and not more safety. All helmets have passed safety regulations, which is why they are legally sold online or in the shops.
 If you ride for long hours, you cannot trade the comfort and ventilation features of expensive helmets for anything.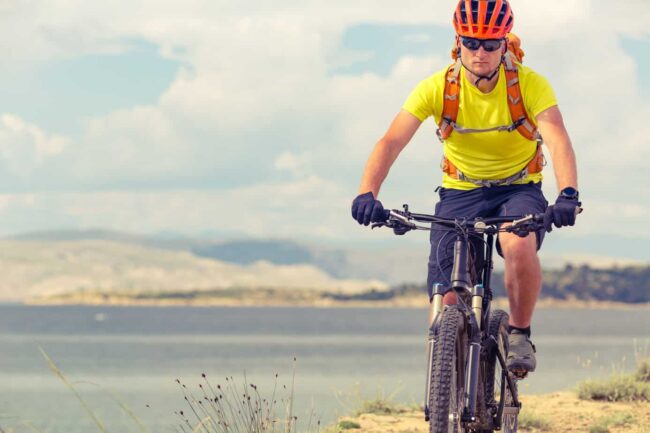 People Also Ask
Do Helmets Expire?
Yes, helmets do have an expiration date. The heat from the sun, sweat, and other environmental elements degrade the foam on the helmet. Also, the entire helmet gets knocked off with constant use. You, therefore, need to replace your helmet after some time.
According to the Consumer Product Safety Commission (CPSC), you should replace your helmet every 5-10 years. However, the Snell Memorial Foundation insists that you should not go beyond five years with a helmet.  
How Common Are Injuries In Mountain Biking?
A study found that over 40% of mountain bike accidents result in significant injuries. By significant injuries, this study referred to injuries that lasted more than a month.
Some common injuries sustained after a mountain bike accident include skin abrasions, broken collarbones and ribs, joint sprains, dental and facial fractures, and knee and lower back pain.