How a glove snuggles on the hand determines how well your Little League player holds a bat during practice. A properly fitting glove may also significantly impact how Little Leaguer develops a passion for the game. It may also influence how well they practice or feel at ease on the field.
For example, a large glove can easily slide off a player's hand. Therefore, properly fitting gear will enable young athletes to focus on improving their skills and having fun on the field.
Essential Components of a Baseball Glove
Understanding your glove's anatomy can help you tailor your mitt to your playing demands. A baseball glove features numerous components in its layout. Each is specially designed to help you catch the ball with ease.
Ensure you understand the following parts well as you shop for baseball gloves for little league. 
And if you're looking for the best gloves on a budget, you might want to check this detailed review of our five top picks.
Web 
The web joins your thumb and fingers for ball control on impact. It features a braided leather piece that enables fielders to maintain possession by closing their hands on the ball. The web catches a lot of fly balls, line drives, and pop-ups.
Palm 
This is where the ball rests after a successful catch. The palm should be well cushioned to safeguard a player's hand from impact.
Heel 
Situated on the palm side, the heel is the lowest part of the glove. It protects your hand and determines your gloves' break-in.
Hinge 
The hinge enables your glove to open and shut quickly.
Wrist Adjustment 
The wrist adjustment provides an excellent fit for various glove designs like buckles and D- loops.
Lacing 
Lacing is woven into your gloves, which gives the glove its form. Most lacing is composed of leather or synthetic fibers.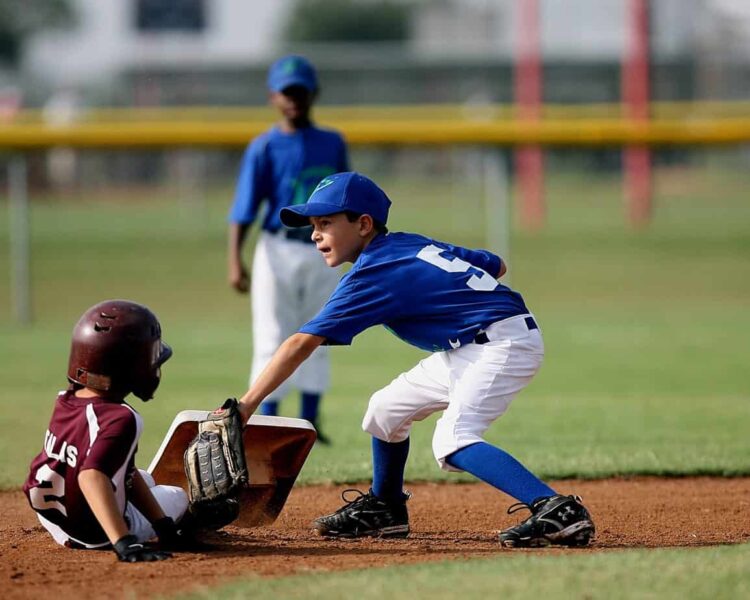 Factors to Consider When Buying a Little League Baseball Glove
Finding the correct glove size is not always straightforward. However, this procedure will be simplified if you understand the primary elements influencing a baseball glove size. Your Little League athlete may only reach their full potential with a baseball glove suited for their field position.
In addition, the ideal baseball glove for your athlete is one that they are at ease with. The following factors will help you get the best mitt to complement your child's baseball equipment this season.
Age
The age of a player has a significant impact on the baseball glove they wear during their practice. If a player is under ten years, they are unlikely to have a leadership role. As a result, you can consider gloves ranging from size 9 to 11 inches.
This is because they play across the diamond. As a result, smaller gloves will provide them with more control. They also boost confidence and enable kids to play various positions.
The Field Position
A player's central position is another factor to consider. The position, however, does not affect younger players. However, once your athlete has a leadership position, you may need to tailor the glove size to that position as follows.
Second/Shortstop 
Gloves between 11 and 12 inches in length are appropriate for players in this position. Moving across the diamond to the third, you will need a glove between 11 and a half inches to 12 inches.
Utility Player/Pitcher 
A glove size of twelve inches is ideal for a utility player because they can play in both the infield and outfield positions. A 12-inch glove is also perfect for pitchers because it allows them more space to adjust their grip without the onlooker noticing.
Outfield 
Moving to the outfield, your Little League player can begin with a 12-inch glove size. However, they might increase their size to 12 and a half or even 13 inches as they gain more confidence.
The First Baseman 
For positional models, a first baseman should start with a glove between 12 and 12 ½ inches in size. They may move up to 13 inches to help scoop the balls in the dirt as they get more comfortable.
Catchers 
Finally, a glove of 11 to 12 inches in length is appropriate for a newbie in the catcher's position. It will assist them with blocking. As the player gets older, they might upgrade to larger gloves. However, handling a large glove while still in the Little League might prove challenging.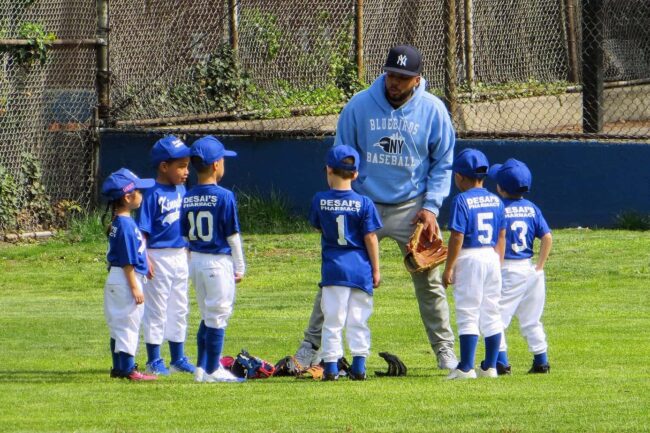 Web Design
Your player's primary position and preference will determine the web layout you go for. The most common web designs include:
I-Web 
I-Web includes a vertical leather strip that creates a small but constant pocket for middle infielders to use.
H-Web 
H-Webs are ideal for third basemen and outfielders. They contain two vertical strips, allowing for a larger overall web. H-webs provide a bigger, more reliable catching pocket for your player. They also allow debris to slide through the diving location.
Closed Web 
Pitchers mainly use the closed web. It prevents anyone from seeing what is happening in the pitcher's hand. As a result, any crafty, on-looking batters will not catch a glimpse of the next pitch heading their way.
It is also more dynamic Because it features a web type made entirely of leather.
Retrofitted Web Trap
Finally, there is the retrofitted web trap, which is similar to a trapeze web. It bridges a leather strip with leather lacing. The key distinction in this model will be its stability. They use a leather strip at the top to keep the whole web type stable. This is the ideal web trap for any infielder, outfielder, or pitcher.
Material and Construction
Options are limited when it comes to materials. However, gloves made from synthetic leather are ideal for Little League athletes because they break in more easily. As they mature, softer, oil-treated leather could be a more durable alternative. And if you want the best class, premium or pro-series gloves provide your player with excellent workmanship, durability, and comfort.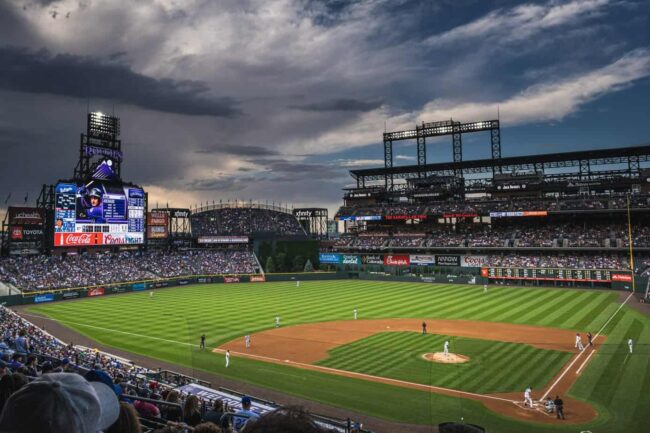 Glove Break-In / Pricing
It is simple to assess the quality of gloves, unlike bats. However, only high-end gloves can guarantee more consistency and durability. The break-in period is the sole disadvantage of a high-end glove. So, if you are having problems breaking in a model, don't hesitate to get a glove care package from Amazon.
Conversely, less expensive gloves break in faster. They are usually game-ready but tend to survive fewer seasons in the long run.
Glove Fit, Design, and Feel
The importance of selecting a properly fitting glove cannot be overstated. After all, it extends a player's hand while on defensive duties. As a result, manufacturers have taken note and keep adapting the gloves to suit players' needs. They have begun changing gloves to fit their small, medium, or big hands.
Most Little League gloves feature narrower wrist holes and shorter finger stalls. This allows players to have smaller hands and more control over the diamond. While shopping for a glove, choose the appropriate color and style for your child. It should also be stiff enough to give the strength and adaptability for fast reaction and control.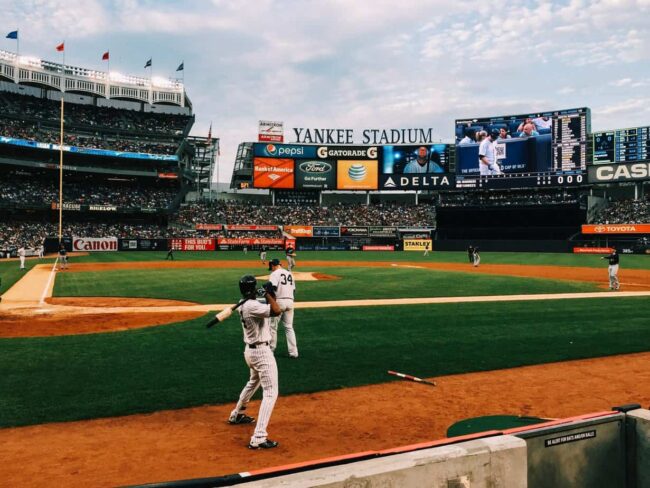 Why is Durability Essential?
Baseball gloves are often chosen for their durability. Even though it is just one step in the manufacturing process, it has far-reaching consequences.
Durable gloves have the following economic and environmental benefits.
 Durable Gloves Are Less Expensive
Although purchasing sturdy gloves may be costlier initially, the additional expenditure soon pays for itself. Cheaper, less durable gloves are more susceptible to fracture. This means that the maintenance or replacement costs may rapidly increase, making them costlier in the long run.
Moreover, if you offer personalized gloves to customers, the financial disruption will likely make them lose trust in your brand. Investing in durable gloves from the start is a much better choice.



Durable Gloves are Better for the Environment

 
All goods, whether durable or not, use the same fundamental components. But, there is a trade-off to keep in mind: the longer a product lasts, the longer it takes the environment to replenish the components utilized in its manufacture.
An excellent example is log house building. Obtaining such logs necessitates the destruction of trees. To be considered sustainable, the structure must endure until the trees regrow. This way, the natural environment has more time to recover before the process starts again.
Baseball gloves follow the same logic. This is why you must go to great lengths to get sustainable gloves.
Final Remarks
Note: To lessen the pain from the pitcher's toss, catchers should utilize a fingerless mitt with thick padding. A claw-like design might help in catching the pitch correctly. This unique design also serves as a pitcher's target.
People Also Ask
A. What should the size of a first base glove be?
A conventional first base glove will be between 12′′ and 13′′ in length. However, do not oversize the mitt if you want to manage it correctly during practice.
B. What exactly is a left-handed baseball glove?
Left-handed gloves are used on the right hand and are specifically developed for the southpaw player. Outfielders, pitchers, and first basemen are the most likely candidates. They are, however, also available for catchers and middle infielders.