There are different types of shoes that you can use depending on the type of activity that you want to do.
There are hiking boots and shoes, running shoes, ballet shoes, and more.
When you're browsing for a specific type, you will surely come across training and walking shoes.
There is a lot of training shoes vs walking shoes debates going on right now.
Some people say they are the same as you can use walking shoes for training, while some say they're made for different activities.
Let's look at their differences to see how they are used in your day-to-day activities.
Training Shoes vs Walking Shoes
It's easy to get confused when buying shoes.
You might accidentally buy training shoes instead of walking shoes, especially if you have no idea which is which.
Can training shoes be used for walking? Can you use your walking shoes for training?
These are the questions that are probably going around your mind, and the short answer is yes.
You have the liberty to use whatever shoes you want, but the experience will be completely different.
Are Walking Shoes and Training Shoes the Same?
Before you run out and buy walking or training shoes, it's better to know their main difference.
That is:walking shoes are made with a higher heel drop for heel-to-toe movement.
You can fully utilize the added support and cushioning when you are running or walking.
On the other hand, training shoes are made for different movements, particularly the side-to-side movement.
That's because, unlike walking shoes, the sole is flatter, so it is more flexible, allowing you to make different movements with your feet.
>
Can You Use Training Shoes for Walking?
Are cross training shoes good for walking, or is it only made for indoor use?
Yes, training shoes are for indoor use, but you can also use them outdoors.
Just keep in mind that they won't provide the protection you would otherwise get from running or walking shoes.
Doing exercises outside the house is not a bad idea, but running around your neighborhood won't do you any good.
Remember that wearing the wrong type of shoes can lead to problems not only to the shoe's longevity but also to your safety.
Possible Issues
Before you decide to use your training shoes for walking or use your walking shoes for training, here are some of the possible problems that you might encounter for using the wrong type of shoe.
Running or walking without the cushioning provided by a pair of walking shoes may actually lead to short or long-term problems.
Have you ever tried running long distances while wearing your slippers?
Uncomfortable and dangerous, right?
Although walking is not as impactful as running, it would still put some pressure on the lower joints of your body.
If you wear training shoes, you will feel discomfort after walking or running for a few miles.
The same goes for using walking shoes for training.
Doing regular workouts and other activities using walking shoes may cause you to move awkwardly.
You might also lose fluidity and even trip while doing your workout routines.
Injuries will surely follow when this happens, so it is better to wear the right type of shoes for the kind of activity you plan to do.
Both walking and training shoes would feel very comfortable at the beginning.
Whether you will walk around the neighborhood or plan to hit the gym, wearing any type of shoe will always feel comfy at the start.
Now, the problem will begin a few minutes after doing your activity.
You will start feeling the discomfort on your feet because it would start swelling.
It's not fun to do any type of activity if you're not comfortable with your shoes.
Your feet will start to hurt when using training shoes for running or walking.
It would feel tight and suffocating if you're using walking shoes inside the gym.
Can training shoes be used for walking? Yes, but be ready to replace it in just a few months.
That is probably the most important thing you need to think about because it would cost you a lot of money.
No one wants to replace their shoes in just a few months. You will always expect it to last for a few years at least.
Using your training shoes for walking or running will shorten their shelf life.
It doesn't matter if you maintain your shoes regularly.
The stress you put on a pair of training shoes when running is so high that there's a chance it would split in half on your first use.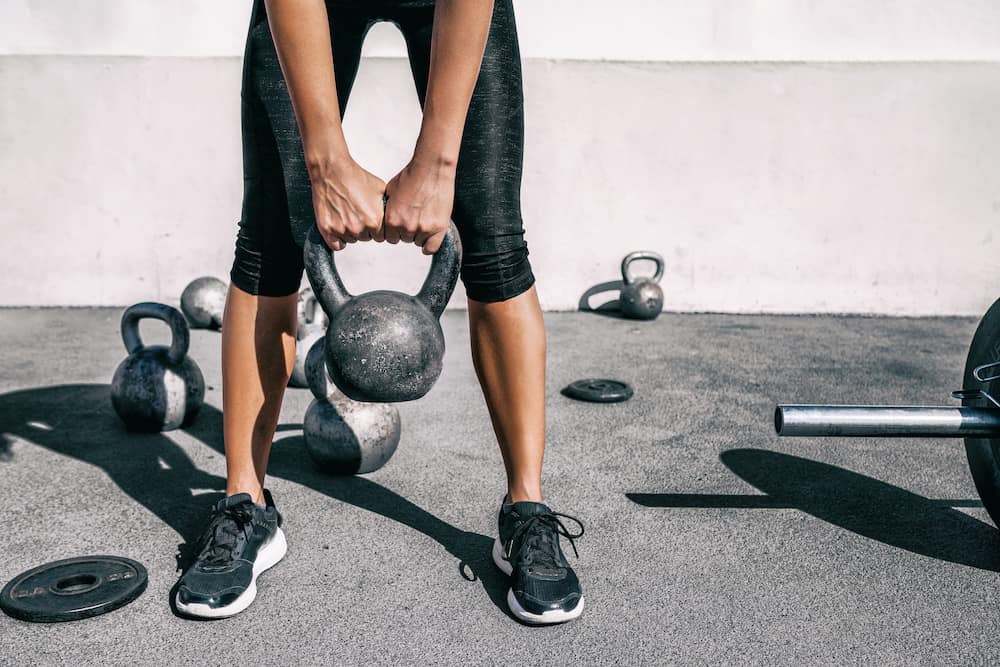 Are Running Shoes or Training Shoes Better for Walking?
You can walk around while using a pair of running or training shoes.
That said, as you pile up those miles, your feet will start to hurt while you wear the training shoes.
Running shoes are definitely better for walking or running as they're packed with cushion and support.
Can You Wear Training Shoes Casually?
Yes, you can always wear a pair of training shoes at various events.
You can even wear these shoes while going to the mall. Just like regular shoes, you can use them for fashion purposes as well.
Most of the training shoes right now come in different colors and designs, so you can find something that would fit your style.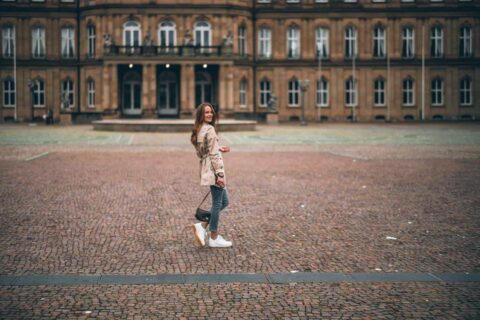 How To Choose Walking Shoes
If you plan to do some running or walking, you should know how to choose the right pair of walking shoes.
Although it's very easy to find a pair in the market, not all walking shoes can provide the comfort and support you require.
Upper
When looking for a walking shoe, make sure that the upper is made from synthetic material or leather if you have more money.
You can opt for nylon or mesh as it is lightweight and it offers more breathability.
Toebox
You can find the toebox at the end of the forefoot.
Before you buy a pair of walking shoes, make sure that you still have about half an inch between the toes and end of the shoe to get a proper fit.
Insole and Footbed
These features are very important because these are where your foot rests when you wear your walking shoes.
Footbeds offer the cushioning that you need to keep your feet comfortable.
There is also arch support and shock absorption if you plan to use the walking shoes for running.
If you plan to use custom orthotics, you can look for shoes with removable insoles.
You can replace the insoles and use your own custom orthotics for better fit and protection.
Outsole
You can find the outsole at the bottom part of the shoe. It is the part that contacts directly to the ground.
For walking shoes, you have different treads and outsoles to consider.
You can opt for a flexible outsole that provides extra grip for better stability while you are walking.
Midsole
For your shoes' midsole, you can depend on your arch type when choosing.
You can either opt for a firm midsole or more cushioning.
How To Choose Training Shoes
Are cross training shoes good for walking?
As long as you know how to choose the right one, you can use your training shoes for casual walking.
Before deciding to buy one, below are a few features that you need to check out to ensure you get the right pair.
Support
Most of you would probably go for the latest models since you might think they offer better support.
Most of the time, newer models only have a few improvements compared to the older ones, but the price is definitely higher.
Instead of buying the latest models, do your research about the past shoe models and check the improvements.
The goal of getting a training shoe is to use it for workout activities, which means you'll be doing a lot of things with it.
Whether you plan to do intense workouts or strength training, make sure that you check the lateral support more than anything else.
It is the most significant difference between a walking shoe and a training shoe.
The best thing to do is research the lateral support of the training shoes before you buy them.
Read some reviews from the customers and check if there are no issues with the lockdown and lateral support.
Tread
If you will use the training shoes for many things, you should expect to use them on different surfaces.
Always check the tread and make sure that it provides sufficient grip.
Conclusion
The training shoes vs walking shoes debate will never end even if you actually know the main difference between the two.
Since you can still use both of them for whatever activity you plan to do, there won't be an end to the discussion.
Always remember that the difference between training shoes and walking shoes is minimal.
It is only about the type of protection and support that they can provide.