Do you aspire to live a healthy lifestyle? In addition to maintaining a healthy diet, you must always stick to a regular exercise routine. The best home treadmills in 2019 are designed for busy persons or people who prefer to exercise indoors.
The recommended daily exercises include an early morning walk, jog or run, cycling, coupled with stretches and toning workouts. With the advancement of technology, there are excellent home treadmills to address all these exercises and more.
However, because we understand how challenging it can be to find the best home treadmills in 2019, we will let you in on the most important factors to consider before making that purchase. We will also answer some commonly asked questions. But first things first, let's have a detailed review.
Ten of the Best Home Treadmills in 2019 Reviewed
LifeSpan TR1200i Folding Treadmill
3G Cardio Elite Runner Treadmill
NordicTrack NTL17915 T 6.5 S Treadmill
LifeSpan TR3000i Folding Treadmill
ProForm PFTL60916 505 CST (2016 Model)
Life Fitness T5 Go Treadmill
Sunny Health & Fitness Treadmill Folding Motorized Running Machine
XTERRA Fitness TR150 Folding Treadmill Black
Gold's Gym Trainer 720 Treadmill
1. The TR1200i Folding Treadmill
The TR1200i Folding Treadmill by LifeSpan is a very popular treadmill that is easy to carry and can be folded compact and put aside once you finish working out. When folded, it measures a maximum height of 7.5 inches. This feature can be a plus for you if you already have a packed house because you can add the treadmill to your living room without clinging for space.
Other Features
Tri200i treadmill has a continuous high potential motor horsepower rating (2.5) making it strong enough to endure your strides all day. Its 20" by 56" belt surface takes care of any extended strides as you run. Additionally, you can adjust the incline by 15 levels to simulate the various slope terrains that you want to train. This feature is excellent in case you are preparing for a marathon.
For safety, the treadmill has six compression shock absorbers that have been designed to protect your common motor areas. Such durability, coupled with its lifetime warranty on the frame and motor gives this treadmill a plus rating.
TRI200i has high tech console features such as intelli-step and intelli-guard that indicate the distance you cover. This is displayed in terms of the steps you cover, speed, and calories you burnt at any given time while exercising on the treadmill. You can save these milestones on external storage by plugging in a flash disk on the USB port. This feature keeps the trend of your weekly/monthly milestones, and you can review your progress occasionally. Moreover, the frame is designed to save your workout history after every 20 seconds automatically.
The other high-tech features found on this treadmill are the 21 inbuilt trainer programs that assist you to monitor your heart, train for a particular sport, or even lose weight.
Pros
Portable and foldable; it consumes little space making it very convenient

Strong motor and shock absorbers to support high endurance workout

This treadmill comes with a lifetime guarantee on its motor and frame
Cons
The lifetime guarantee is limited to a maximum of 300 pounds weight capacity
2. 3G Cardio Elite Runner Treadmill
The 3G Cardio Elite Runner Treadmill is one of the finest high-end commercial-grade fitness equipment in the market. Its high specs are easily compatible with any avid athlete requirements. This machine is worth consideration for people expecting high-quality equipment and at the same time high mileage.
Other Features
3G Cardio Treadmill has upgraded commercial suspension system (Ortho Flex Shock™) which acts as a cushion to its powerful motor. As a result, you enjoy the friendly orthopedic experience.
Its one-touch incline motor helps you achieve fitness within a short period by providing you with a tough workout. This powered incline is important since you are just required to press a button rather than pause your workout to change the inclines.
The machine's incline increases by 2% intervals from 0% – 15%. This provides a variety of training angles for different needs. It also has an oversized running platform measuring 22" by 62", which is a huge track space.
One disadvantage with most treadmills is lacking the means to keep you cool during workouts. The 3G Cardio Elite Treadmill designers were able to fix this by including air-cooling fans built in the treadmill's head unit. When working out these fans keep you cool and are also slightly adjustable to allow the stream of cool air hit you at your desired body level.
It also comes with in-built audio speakers, which allow you to work out while listening to music or other audio material. This keeps you mentally active. The speakers are located at the machine's head unit, and therefore, it is easier to control the audio volume or change music tracks without stopping.
It's also possible to connect media devices e.g. iPods or cell phones to the treadmill through an inbuilt audio-jack cable.
Pros
Quiet than most treadmills

Has pre-programmed workout routines, fitness tests, and custom training settings

Built-in speakers to play music from media devices

Automated inclination

Incorporated cooling fans

Strong long-lasting motor
Cons
It is large, therefore, needs more space
3.  NordicTrack T 6,5 treadmill
This is a piece of well-built fitness equipment with all the whistles and bells you'd expect in a cardio machine. The NordicTrack treadmill has a 2.6 CHP motor and can run up to a maximum speed of 10 miles/hour. Its dimensions are 73" by 35.75" by 67.5" with a running surface of 20" by 55".
One of its noticeable features is its cushioning technology. This feature is commonly found in highly rated treadmills. The most incredible part is how it allows you to choose if you need the cushioning system or not.
When the treadmill is off, it gives you the concrete outdoors sensation. Most people like it that way. However, if you suffer from joint complications, it's important to turn on the cushioning system. In addition, its deck is thick and very durable.
Other Features
The NordicTrack treadmill also has a great incline feature. It enables you to work out to a maximum inclination of 10%. Adjusting the incline setting is stress-free. You achieve the perfect incline via a button that doesn't require you to stop working out. This incline feature also allows you to adjust your exercise to even tougher settings.
It's impressive that the NordicTrack T 6.5 S treadmill features 20 workout programs. With such variety of programs to help you work out, you can settle on the best program that fits your workout objectives. Alternatively, you can customize your workout program.
Another feature is its built-in pulse rate sensors in the handlebars. This helps you see the most accurate heart rate statistics as you continue working out. This feature is important to those who prefer doing steady state cardio.
The NordicTrack T 6.5 S Treadmill has an adequate sound system to avoid boredom. Its equipped with two 2" sized high-quality speakers to keep you entertained when working out.
Pros
Affordable price

Compatible

Powerful motor

Saves on space

20 workout programs

Cushioned deck

Speakers

Quiet operation

Good incline setting
Cons
Short power cord

Lacks air-cooling fans
4. LifeSpan TR3000i folding treadmill
With a 2.75 continuous horsepower motor, the LifeSpan TR3000i folding treadmill is strong and durable. Its 20" by 56" running belt with eight compression shock absorbers and 15 incline levels make it convenient and safe to perform multiple exercise routines including walking, jogging, and running.
Additionally, the EZ fold technology with hydraulic shocks incorporated on this treadmill makes it easy to wrap and unwrap it saving you a lot of space.
Other Features
LifeSpan TR3000i has several high techs including 21 customized trainer programs for different workout styles like cardiovascular exercises and weight loss training.  It has a fan to cool you off while working out, mp3 compatibility, a custom-made console that tracks your steps, the amount of fat burnt, how fast you run, and how long you take to accomplish your targeted goal.
The intelli-guard stops the tread belt in 20 seconds time after stepping off it to keep you from injuring yourself.
Since the treadmill is relatively light and quiet even when doing extensive workouts, it is a good fit for any office setting.
The frame and the motor come with a lifetime warranty, whereas the equipment parts have up to 5 years free servicing and replacement.  You have access to free labor on the treadmill for up to a year from the date of purchase.
Pros
The eight compression shock absorber makes your workout comfortable

Its motor is stronger, durable, and quiet

The treadmill provides you with an incline of up to 15%

It can be able to store and view your workout data remotely so that you plan how to improve your performance

The consoles can monitor your heart rate
Cons
The handrails are a bit too short
5. ProForm PFTL60916 505 CST (2016 Model)
This 5 feet high treadmill from ProForm has a 2.5 motor capacity with an incline range of up to 10%. It gives you access to up to 18 pre-programmed workout plans. It is fast and durable thanks to the additional cushioning from ProShox technology. The treadmill is available in several colors.
Other Features
It has a long and wide running track measuring 20" wide and 55" long which gives your legs space for that extended stride.
The EKG Grip pulse sensor monitors your heart rate, while the iFit Coach App that is Bluetooth enabled offers you personalized training while keeping track of your stats.
It comes with a 5" LCD backlit display that shows your heart rate, intensity, speed, incline, calories burned, and time spent on the treadmill. The light actually makes the figures visible even in a poorly lit room.
The treadmill is iPod compatible, giving you the option to stream your favorite music or motivational audio on the two in-built speakers as you enjoy your workout without any distractions.  
Finally, the foldable frame has a one year warranty and is delivered to you pre-assembled, all you have to do is to lock the parts securely.
Pros
The treadmill comes already preassembled, sparing you the headache of figuring out what goes where

It has a variety of workout programs

Its sturdy frame gives it the right balance
Cons
At a total weight of 203 pounds, the treadmill may be cumbersome to move around
6. Life Fitness T5 Go Treadmill
At a weight of 400 pounds, the Life Fitness T5 Go Treadmill is a sizeable massive machine that offers you excellent comfort and optimum performance when working out. It has a 3.0 horsepower motor with a 6.0 horsepower peak performance at 12 MPH and an incline range of 0-15%. Its tread belt is a spacious 22" wide and 60" long giving you adequate room for your long strides.
Other Features
An energy saver power button option to optimize on power consumption.
An adjustable flex-deck select to adjust the deck's firmness to mimic various road terrains as per your preference.
Two consoles; a Go Console for the serious runner and Track+ Console that merges data from external devices to the workout programs keeping you entertained as you workout.  Both of these consoles can monitor your heart rate.
Pros
Its motor can reach up to the optimum speed of 12 MPH

A sturdy weight of 400 pounds makes it more stable even for plus size people

It has an extra wide tread belt of 22" wide and 60" long

iPod compatible Track+ console.

The FlexDeck feature provides cushioning

Incline range of up to 15%

It has an option of power saving

It monitors the heart rate

Its parts come with a warranty of up to 7 years
Cons
7. Sunny Health & Fitness SF-T7718
If you are looking for a treadmill that has an extra wide workout area, safe, sturdy and comfortable, you should consider getting the Sunny Health & Fitness SF-T7718. It has 9 inbuilt workout options and a manual mode to choose from. And as the name suggests, it comes already fully assembled and ready for you. This feature will save you the time and headache of assembling it yourself.  Weighing just 117 pounds, this treadmill is comfortable and sleek.
Other Features
Its frame stands at a lower height than most treadmills, giving it stability. It eases the worry of falling off the track especially for tall people.
It has a belt measuring 46L by 20W and a motor speed range of 0.6-9 MPH with a peak performance as 2.5 MPH.
Despite the high performance, the SF-T7718 has incorporated several safety features. They include a high-density rubber handrail that you can hold firmly and support yourself when on the running track and shock absorption features that make your experience on the track as comfortable as possible.
It has a digital console display unit for speed, time, distance, calories, pulse, and steps taken.
The technology includes an automated lubrication reminder to alert you when it's time to maintain the treadmill.
It is compatible with MP3, USB, Bluetooth, and the Sunny Health mobile app. The treadmill also has a space to hold your mobile devices.
Pros
Employs digital interactive media to track speed, time, distance covered, fat burnt, and incline made

Can monitor your heart rate

It has a tablet holder for your mobile devices

Its flat folding design gives it added stability

Has media ports that you can plug in your favorite playlists and avoid any surrounding distraction

The price is relatively affordable
Cons
It lacks inline functions
8. Nautilus T618 Treadmill
Now, this is a treadmill for the no-nonsense competitor out to get results from a cardio workout. It comes with 26 workout programs and four user profiles. A backlit LCD monitor improves visibility on the display parameter even in a dim-lit room.  
Other Features
The treadmill offers up to 15% incline. This comes with a handrail speed control to mimic a downhill or an uphill marathon setting, an improved cushioning system that makes it more comfortable to work out, a full 20" by 60" running track that accommodates vast strides, and a powerful 3.5 continuous HP motor with a maximum speed at 12MPH making it durable and stable.
Track your fitness milestones with the Nautilus Trainer app accessible via a Bluetooth connection. While at it, synchronize your workout to free tracking tools like the RunSocial App and benchmark your achievements in real time with other runners in 19 different locations and 27 different routes.
Reduce any postural sway by clinging onto the integrated handrail as you slowly adjust to the speed and incline that you've chosen. The incline controls allow you a maximum 15% incline.  
The wireless heart rate chest strap facilitates you to Exercise safely as it monitors your heart. The inbuilt audio speaker and the USB port that also doubles as a charging port increase versatility while using your smartphone.
Finally, the frame and motor come with a 15-year manufacturer's warranty whereas the parts have a 5-year warranty with an additional two years warranty on labor.
Pros
Automated incline settings

It comes with a free wireless chest-strap heart rate monitor

It has additional accessories including a cooling fan, an accessory tray for your mobile devices, speakers, quick control settings and a contact grip for your heart rate monitor
Cons
At a weight of 288 pounds, this treadmill is quite heavy and so not convenient to shift from one room to another

Its motor warranty is not at par with industry standards
9. XTERRA Fitness TR150 Folding Treadmill Black
Do you have long legs or are your strides wide? This treadmill has a 16" wide by 50" long running track that will accommodate you comfortable without causing you any injury due to a missed step during the workout. The TR150 indicates how much fat you've burnt and at what speed and pulse you are running.  With such information, you can benchmark the time you spent to perform your workout today to your previously recorded results on the display monitor.
Other Features
The XTERRA Fitness TR150 Folding Treadmill is loaded with unique features.  Top on the list is the 12 inbuilt advanced fitness programs that always challenge your last achievement.
Next, we have the 5" LCD console that tracks the various parameters of your workout.  This display is clear, easy to understand and updates your data on a real-time basis.
At a motor speed range of between 0.5MPH and 10MPH, you can scale up or lower down the intensity of your exercise depending on the goals you want to achieve.  
Employ the three manual incline settings to simulate whatever terrain you have in mind especially if you are training for an upcoming marathon competition.
Another critical aspect that this treadmill has addressed well is the user safety. Apart from the extended running surface already discussed, this treadmill has a cushioned deck that absorbs all the shock of an intensive workout. There are hand pulse grips on each side of the treadmill that assist you to exercise while still getting the hang of the treadmill frame.
The quick touch speed keys are vital in lowering and increasing the speed of the motor especially if you feel out of breath and you need a quick rest.
Pros
The treadmill can be assembled with ease

You can quickly fold and store away the treadmill when not in use

It has 12 preset workout programs, which ensure that you don't get bored over time
Cons
The price is relatively on the higher side

The incline settings have to be manually adjusted
10. Gold's Gym Trainer 720 Treadmill
This easy to assemble treadmill by Gold Gym has a lightweight of 203 pounds and an average size making it easily portable and a good fit in any home that does not necessarily have a dedicated gym area.
Other Features
It comes with 18 in-built workout apps that have been approved by certified personal trainers to offer you variety. You may still opt for a customized workout plan by adjusting the speed and incline settings (from 0% to 10%) to your preference.
Its backlit multi-display LED unit that is easy to navigate has various features. They include an incline and speed control settings, a touch option to view your speed, amount of fat burnt, heart rate, and distance covered,
It has a compatible music port that you can connect to and get entertained as you work out and a handgrip heart rate monitor that measures your pulse movement as you work out.
The treadmill has AirStride cushioning that absorbs shock generated by an intensive workout.
It also has a fan to keep you cool during the exercise and a full 20" by 55" running track that can accommodate bigger strides.
Finally, it comes with a lifetime warranty on the frame, a 25-year warranty on the motor, and a year warranty on both the labor and the parts.
Pros
AirStride cushioning to absorb excess shock and keep you comfortable throughout your exercise

Has a full running track making it convenient and safe

A G-Force 2 commercial motor that is sturdy

A dual-grip power pulse monitor that keeps a tab on your heart rate with every step you take
Cons
The heart rate monitor is available only through a handrail grip

The display screen is too narrow for the average user to view the display settings
11. Weslo Cadence G 5.9i Cadence Treadmill, Black
This small treadmill by Weslo Cadence comes with a 2.5 horsepower motor that makes it a high and robust performing treadmill at an affordable price. In addition to the 6 inbuilt workout programs, the treadmill has an iFit coach app giving you access to unlimited personalized training workouts.
Other Features
The G5.9i has a speed range of between 0 to 10MPH. To control your speed quickly, digitally adjust your speed up or down. This is also a safety measure whenever you feel fatigued to avoid falling off a running treadmill and potentially sustaining an injury.
Whether you want to jog or run, the 16" by 50" running track will fit your stride landing comfortably. In addition, it has an easy pulse heart rate monitor that smoothly reads your pulse at the touch of a button.
It has an integrated tablet holder to store your mobile devices safely and conveniently while you run.
The treadmill comes with a year warranty on its motor and an additional 90 days warranty on the parts and labor.
Pros
The treadmill folds compact.

It is ideal for a beginner trainer on a low budget.

It has six pre-defined workout programs.

Its cushioning feature makes it safe to work with.
Cons
The motor is a bit noisy.

Its incline settings have to be manually adjusted, and this can disrupt your workout.
The above treadmills are some of the best home treadmills in 2019. Some are more high tech hence more costly while others offer more than just the basics and yet they are quite affordable. So what determines which model you end up buying?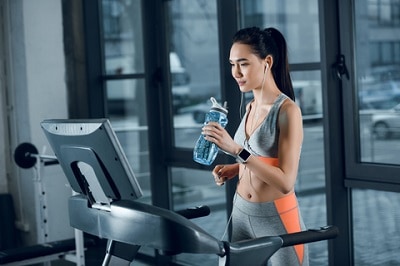 Factors to Consider When Buying a Home Treadmill
If you are looking to purchase a new treadmill or a just interested in replacing your current model, these are the key factors that you should always tick before settling on the best home treadmill model.
Size and Space
How much space can you dedicate for the treadmill in your home? An average treadmill measures 64 inches long and 28 inches wide. A foldable treadmill has an average height of 5 feet high.  It is important that you match your available space to the size of the treadmill you intend to buy.
Your Intended Purpose
Try to visualize yourself on that treadmill: Are you running, walking, or jogging? If you're a pro-runner, get a more technologically advanced treadmill; one that can simulate an actual terrain. On that note, if you are tall and you intend to run, get a treadmill with a more extended track size and an excellent horsepower motor rating so that you have enough space for extending your stride as the high motor power capacity withstands the strain.
Adjustability, Weight, and Assembly
Not all treadmills can be folded or digitally adjusted for a customized workout. Purchase a treadmill that has a digital incline control setting so that when you increase or decrease the steepness of the running track, you do not have to stop first.
In addition, a good treadmill will be easy to fold up and store away. The weight of the treadmill determines its mobility. How easy is it for you to move the treadmill from one corner of a room to another?
Some treadmills are usually preassembled, which saves the hassle of looking for a professional to assemble it for you.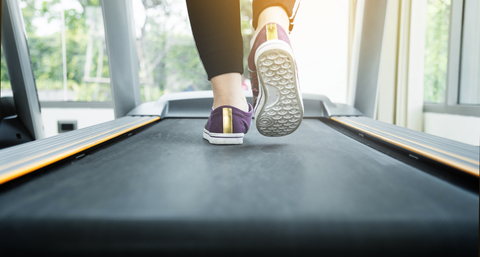 Warranties
Buying a treadmill is a long-term investment. Always check for the manufacturer's warranty offer on the motor, the frame, and labor. The more extended the warranty, the better for you. A good treadmill can have a warranty on its motor of between 10 years and 15 years. The frame and labor come at a shorter warranty period of between 2 years and five years. Always remember to compare the warranty offer on your preferred treadmill against other treadmills with similar features.
Durability and performance
A good treadmill will have a strong horsepower motor that can deliver smooth performance, last longer, and withstand the various intensive workouts.  Check for treadmills with powerful dust prevention systems, durable belt material, and steel frames.
The Technology Used and Additional Features Provided
Customization
:
From having consoles that monitor your progress to those that entertain you with games, treadmills may also have such additional features such as Bluetooth compatibility, a heart rate monitor, customized frame color, and extra high-speed capacities.  
Digital touchscreens let you set multiple user profiles for different workouts, choose a language of your choice, view interactive video workouts, and even watch TV online. Maybe the latter is not such a good idea because you need to concentrate while exercising on the treadmill. All these customized features usually come at an added cost, but sometimes they are worth the cost.
Foldability design
:
A good treadmill should have foldable and portable frames. This feature not only saves space in your home but also makes cleaning of the treadmill easy especially underneath the treadmill. Of course, this additional feature tends to come at a higher price, so be ready for it. If you go for foldable designs that are at a low cost or at a similar rate to that of the unfoldable design, chances are you are compromising on stability. Foldable treadmill designs are made stronger by their improved frames.
Incline Settings
:
When you are out running on a steep slope, wind resistance can deter you from doing more. Some treadmills have an incline motor, separate from the belt motor, attached. This incline feature allows you to set an incline of 5% to 15%, with 1% being the no incline level equivalent to running on a flat surface.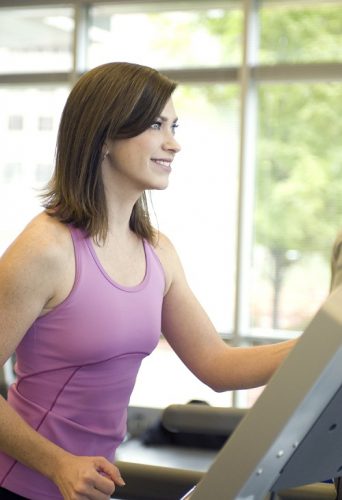 Commonly Asked Questions and Answers Concerning Treadmills
What is the most critical factor to consider when buying a treadmill?

Whereas all factors previously discussed are equally important, it is important that you prioritize on durability and reliability. Buying a treadmill is a long-term investment, and it should not turn into a nightmare of constantly repairing and maintaining the set.

What is doe CHP mean?

CHP stands for continuous horsepower. If you have to get technical, compare the CHP to the RPM indicated because the RPM forms the basis for calibrating the CHPs. The lower the values, the stronger your motor and hence the better the performance.

What is the difference between an LCD and an LED display screen?

A Liquid Crystal Display screen is the older version display unit and has been out-phased by the new Light Emitting Diode unit. The more modern LED unit has better clarity and contrast, lasts longer, and can better withstand vibrations from a workout.

How can I tell if my warranty is a good bargain?

As a rule of thumb, the frame and deck should come with a lifetime warranty.  A shorter warranty on the motor may be indicative of low quality. Parts warranties should range from 1 year to 6 years.  Warranty on labor is up to a maximum of 2 years. If they give you more, that's a plus.
In Conclusion  
A home treadmill not only gives you the discretion and privacy you would want to concentrate on achieving your results away from the on-the-road distraction. Whichever treadmill you settle for, ensure your long-term investment results in a higher calorie burn cardio workout for you. You may find that more than one supplier distributes the treadmill model you want. In this case, the installation and after sales service provided by the supplier is important.
Some suppliers offer trade-in options when you want to upgrade your current treadmill to a more sophisticated one. Others will stock for you all the parts and lubricants needed to maintain the treadmill. Still, others will offer free orientation on how to install and run the treadmill.
Look at all these factors before settling on the treadmill that you intend to buy. Overall, Gold's Gym Trainer 720 takes the crown for the best home treadmills in 2019.