Are you ready to step up your game on the baseball field? It all starts with what you wear to practice. From jerseys and pants to accessories and protective gear, your attire plays a crucial role in maximizing both performance and safety.
Hence, today, we'll dive into the world of baseball practice attire, exploring the essential items that will help you feel comfortable, move with ease, and protect yourself on the diamond.
So, whether you're a seasoned player or just starting out, let's uncover the secrets of what to wear to baseball practice and elevate your skills to new heights.
What To Consider When Choosing Clothing for Baseball Practice
When it comes to baseball practice, selecting the perfect attire involves considering several essential elements. The most important ones are as follows:
Comfort and Mobility
To perform at your best during baseball practice, it is crucial to prioritize comfort and mobility. Consider clothing designed to keep you cool and dry, even during intense workouts.
You must also choose clothing items that offer an optimal fit, ensuring unrestricted movement and flexibility while throwing, catching, and running.
Protection and Safety
While comfort and mobility are important, don't overlook the need for protection and safety during baseball practice. Consider the weather conditions you'll be practicing in and dress accordingly.
You must also choose footwear that offers maximum support and stability to reduce the risk of slips and fall. Your shoes must also have the proper fit.
Field Position
You must also consider the specific needs of your position when choosing clothing for baseball practice. For pitchers, wearing compression sleeves or shirts can provide added support and help with muscle recovery.
Catchers may require additional padding in their gear to protect against impact. Outfielders may benefit from lightweight and durable clothing for quick and agile movements.
What to Wear to Baseball Practice
From moisture-wicking jerseys to protective gear, this section highlights the essential clothing items every player should consider for a successful and comfortable practice session.
Baseball Jerseys and T-Shirts
Baseball jerseys and t-shirts are staples in any baseball player's wardrobe. Look for shirts made from breathable fabrics that wick away sweat, keeping you comfortable during practice.
Moisture management technology can be an added advantage, ensuring that sweat evaporates quickly, leaving you dry and focused on the game.
Baseball Pants and Shorts
When it comes to choosing baseball pants or shorts, durability and functionality are essential.
Look for pants made from sturdy materials that can withstand sliding and diving. Full-length pants offer better protection against scrapes and bruises, while shorts provide more freedom of movement.
Consider your preferences and the specific demands of your practice when making a decision.
Protective Gear
Protective gear is essential to minimize the risk of injuries during baseball practice. Male players should always wear a cup for added protection.
Sliding shorts with extra padding can help cushion the impact and reduce friction during slides, providing an added layer of safety.
Socks and Undergarments
Don't overlook the importance of socks and undergarments for comfort and support. Opt for moisture-wicking socks that help keep your feet dry, reducing the risk of blisters. Also, choose undergarments that properly support your specific needs and preferences.
Accessories and Equipment for Baseball Practice
When it comes to baseball practice, it's not just about the clothing. The right accessories and equipment can significantly impact your performance and overall experience.
Baseball Caps and Hats
Wearing a baseball cap or hat serves multiple purposes during practice. It provides shade and protects your face and eyes from the sun's glare.
Look for caps with built-in sweatbands to manage perspiration, keeping it out of your eyes and improving visibility on the field.
Sunglasses
Sunglasses are not only a stylish accessory but also an important protective gear item. Opt for sunglasses with UV protection to shield your eyes from harmful sun rays.
Consider lens tints that enhance visibility and reduce glare, allowing you to track the ball more effectively.
Gloves and Mitts
Choosing the right gloves or mitts is crucial for optimal performance during baseball practice.
Select gloves based on your position and personal preference. Ensure they fit well and provide the necessary grip and flexibility.
Proper care and maintenance, such as leather conditioning, will extend their lifespan.
Footwear
Proper footwear, such as cleats, is essential for stability and traction on the field. Look for cleats with appropriate stud patterns for the type of playing surface you'll be practicing on.
Cleats provide grip and prevent slipping, allowing you to make quick movements and maneuvers with confidence.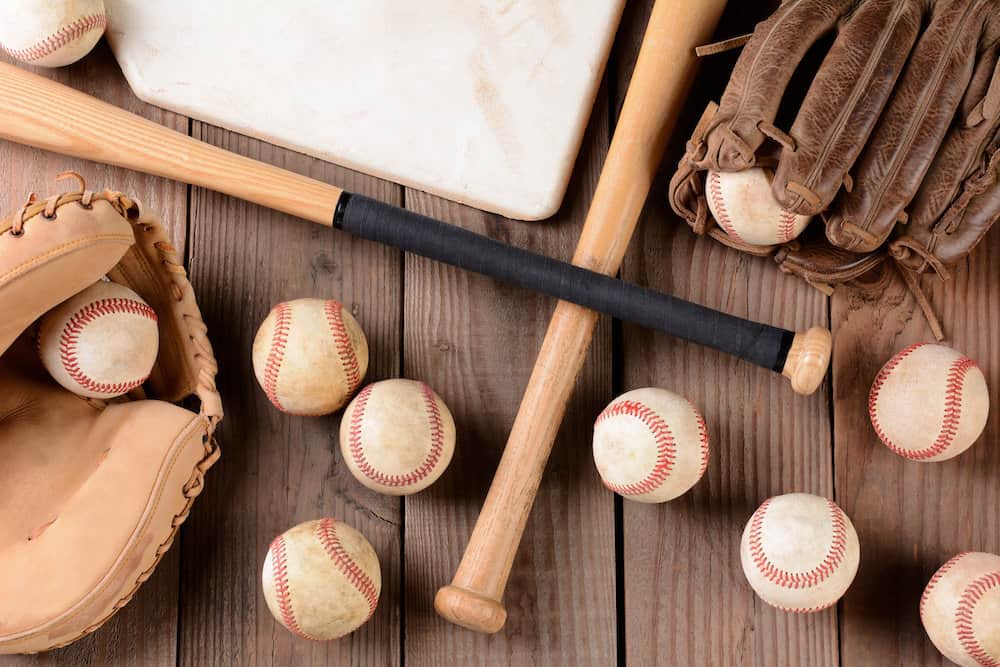 Seasonal Considerations
As the seasons change, so do the conditions on the baseball field. Here are the important seasonal considerations for baseball practice:
Warm Weather Practices
When practicing in warm weather, prioritize clothing that keeps you cool and comfortable. Opt for lightweight and breathable materials that allow for proper airflow and ventilation.
Moisture-wicking fabrics are ideal for drawing sweat away from your skin, helping to regulate body temperature. Also, remember to apply sunscreen to exposed skin and wear a hat for protection against the sun's rays.
Staying hydrated is also crucial to prevent heat-related issues, so ensure you have an adequate supply of water during practices.
Cold Weather Practices
During colder practice sessions, layering becomes essential for maintaining warmth.
Start with a moisture-wicking base layer that efficiently pulls sweat away from your body, keeping you dry. Add insulating mid-layers, such as fleece or thermal tops, to trap body heat and provide insulation.
Finish your attire with a windproof and waterproof outer layer to protect against chilly winds and potential rain or snow. Don't forget to wear gloves, a beanie or hat, and warm socks to protect your extremities from the cold.
Layering allows you to adjust your clothing to regulate body temperature as needed.
By adapting your attire to the seasonal conditions, you can stay comfortable and perform at your best during baseball practices, regardless of the weather.
Dressing for Safety
As mentioned, safety should always be a top priority when it comes to baseball practice. By prioritizing safety in your attire choices, you can enjoy the game while reducing the chances of accidents or harm.
Wearing Helmets and Protective Headgear
In certain situations, such as batting practice or catching drills, wearing helmets or protective headgear is mandatory.
Ensure that your helmet fits properly and provides adequate protection for your head. You must also replace helmets if they become damaged or compromised in any way.
Sliding and Protective Sliders
Sliding can be integral to baseball practice, and protective sliders can reduce the risk of friction burns and abrasions. Invest in sliders with extra padding to cushion the impact and protect your skin during slides.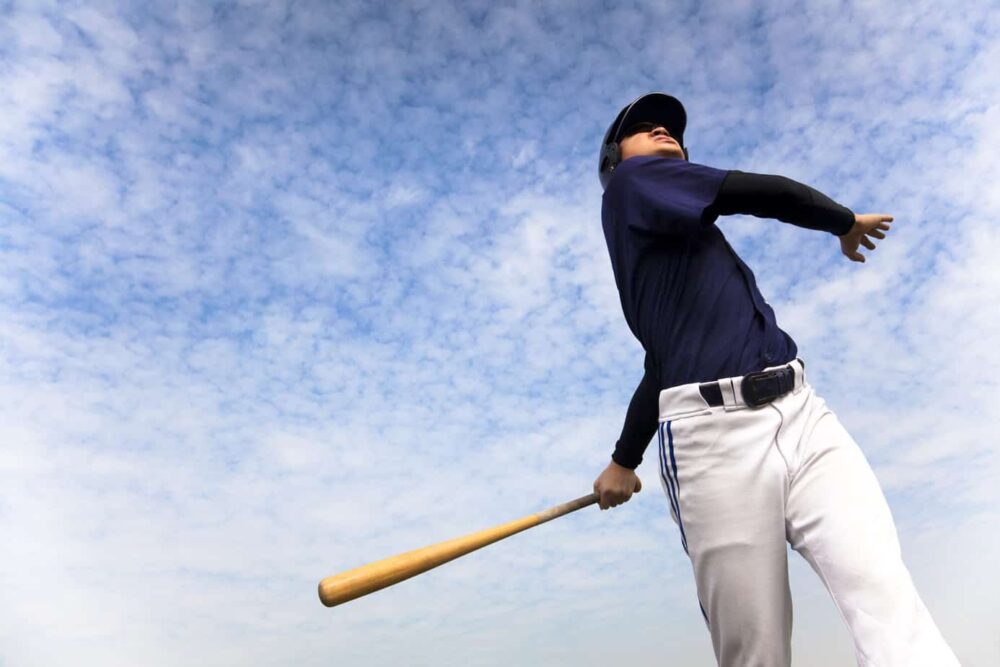 General Tips for Baseball Practice Attire
Now that you know what to consider when choosing gear and attire and what to wear to baseball practice, here are some other important things to keep in mind:
Adhere To Team Uniforms and Dress Codes
If you're part of a team, adhere to any uniform or dress code regulations set by your coach or organization. Team unity and cohesion can be fostered through consistent attire, promoting a sense of belonging and team spirit.
Practice Regular and Proper Equipment Maintenance
In addition to clothing, it's essential to take care of your equipment. Clean and inspect your gloves, bats, and other gear regularly to ensure they are in good working condition. Also, make sure you properly dry your wet gloves to avoid damage and mold buildup.
Replace any worn-out or damaged equipment promptly to avoid accidents or diminished performance. Maintaining and caring for your equipment maximize its lifespan and continue to perform at your best.
Wear Properly Fitting Attire
Wearing properly fitting clothing is vital for comfort and mobility during baseball practice.
Avoid excessively loose or tight clothing that may impede your movement or cause discomfort. Pay attention to the sizing charts provided by manufacturers and try on different sizes if needed.
Ensuring a proper fit allows you to move freely and perform your best on the field.
Practice Personal Hygiene and Cleanliness
Maintaining proper personal hygiene and cleanliness is essential for a comfortable and pleasant practice experience.
Regularly wash your uniforms and gear to remove dirt, sweat, and odors. Additionally, follow care instructions for specific clothing items to ensure their longevity.
Wear Appropriate Attires Off the Field
While focusing on attire during practice is crucial, it's also important to consider appropriate clothing off the field. When attending team meetings, events, or traveling, ensure you adhere to any dress code requirements.
Representing your team with professionalism and respect not only reflects positively on you but also contributes to the overall image and reputation of your team.
Your Baseball Practice Attire Matters
Choosing the right attire for baseball practice is essential for maximizing your performance and ensuring your safety on the field. By prioritizing comfort, mobility, protection, and safety, you can enhance your overall practice experience.
Remember to select clothes made from breathable materials, wear appropriate protective gear, and consider seasonal factors. By making thoughtful attire choices, you'll be well-prepared to excel in your baseball practices and enjoy the game to the fullest.