Usually, runners want to keep track of 3 essential things. These are the pace, the distance, and the time. You don't have to acquire separate gadgets to monitor all these. What you need is a superior running watch. Nowadays, running watches are more complicated. They now have many different functions. However, their prices have gone up significantly too. Don't lose hope though; there are still some fantastic watches out there which are under $100.
Just because something is cheap, that doesn't mean it's inferior. You can use some of these watches to tell you how much time elapsed as you were running. There are also affordable watches, which you can use to record lap splits. Some even have GPS trackers while remaining easy-to-use.
These are examples of convenient features you can source. Try to find them when selecting for your next running watch. In this article, we have reviewed some of the best running watches under $100 for you. Each of these products will help you out as you run. Go through them and maybe you'll find what you need.
Comparison Charts
Table could not be displayed.
Garmin 010-01689-00 Forerunner 35; Easy-to-Use GPS Running Watch, Black
Garmin 010-01689-00 Forerunner 35; Easy-to-Use GPS Running Watch, Black
We hope you love the products we recommend! We only recommend products that we have thoroughly checked and believe will be a real value to you. Sports Send may collect a small share of sales or other form of compensation from the links on this page at no extra cost to you.
Best Running Watches Under $100
1. Fitbit Inspire HR Heart Rate and Fitness Tracker
If you are a Fitbit fanatic, you'll be glad to know that the brand released its latest Fitbit Inspire HR model for its low price niche. It has great features at a competitive price rival the Fitbit Flex 2 and the Fitbit Alta.
First, this model weighs 0.64 ounces, a lighter version of the Fitbit Ionic, Fitbit Versa, and the Fitbit Charge 3 series. Second, its watch face is a slight variation from the other series that use the bracelet design. Hence, you can use it to tell time, receive calls and messages, or set your calendar alerts. 
In terms of functionality, this activity tracker can track up to 15 activities including, both indoor and outdoor games like biking, weightlifting, and walking. In addition, it is waterproof up to 50 meters immersion making it ideal for swimming too.
Use any of these modes to set your fitness goals. The tracker will send you ample reminders and alerts to achieve them.
Some of the basic features include tracking the calorie burn rate and monitoring sleep. You can use the inbuilt GPS to synchronize the tracker with your phone and view those stats there. For advanced capabilities, a precise heart rate monitor displays intricate parameters including, the heart rate zones and the resting heart rate. Secondly, a guided breathing mode propels you to practice deep breathing for at least 2 to 5 minutes each day. It also has a sleep tracker that can capture your sleep patterns each night.
Each Fitbit Inspire HR uses the Fitbit App that is available free for a 90 days trial period. This app grants you access to tried and tested workouts and guided programs created by fitness experts. Hence, you can use them to come up with a personalized fitness regime that will help you work out at your best. 
Finally, the Fitbit Inspire HR is compatible with over 200 ios and android devices. It works seamlessly with Windows 10. You can also use Bluetooth 4.0 to connect to any of these devices. 
Moreover, the tracker is comfortable when worn for a long time. It is available in lilac, white and black variations, including a durable silicone wristband. It uses a rechargeable battery that lasts for up to 5 days when fully charged.   
Pros
Slim and lightweight

Affordable model

Uses an OLED touchscreen

Waterproof up to 50 meters for swim tracking 

Includes stylish silicone straps and clips

Includes inbuilt GPS
Cons​
It uses a small screen for display
2. Letsfit Fitness Tracker ID151
The Letsfit Fitness Tracker ID151 is a combined activity tracker and heart rate monitor that merges aesthetic, affordability, and functionality to the modern athlete. If all you want is the convenience of keeping track of all your movements right on your wrist, then, this tracker is your best pick.
This lightweight, stylish model has versatile features for any budget-conscious athlete. It will monitor your heart rate, track your sleep, steps, calories burnt, and send you notifications in real-time. 
There are at least 14 activity-tracking modes that you can use for your training. These include: 
Running, walking, biking, basketball, and fitness. 
For each model, you get real-time tracking of all your essential fitness parameters. And, you can use the inbuilt GPS connectivity to get your stats on your phone. If you take part in endurance races, this tracker's 90mAh battery life can last up to a week when fully charged. It takes up to 2 hours to achieve a full charge. 
Sweating and rainy days tend to compromise most wrist-worn tracking devices. That's why the Letsfit Fitness Tracker's design has a water resistance rating of IP68. This rating will keep the tracker dry and functional even when submerged in 1.5m deep water for up to 30 minutes. Plus, it will withstand the sand, dust, and dirt along your trail. 
This tracker uses the VeryFitPro app to chart your real-time data. In particular, it will analyze all the stats and even give you recommendations towards achieving your targets. Consequently, you also get an analysis of your sleeping patterns and heart rate graphs.  
Synchronize this tracker with your phone to get reminders for all your milestones. The app is available for download from the Google App store. It is compatible with android 4.4 phones or higher or ioS 7.1 or later. Still, it may not work well on computers or tablets.
Do you always lose your charger or cables when traveling with your tracker? Well, this tracker saves you a headache. Once the battery runs low, you can connect any standard USB cable to the tracker's port to charge it. That way, you don't need to carry any cables or chargers. 
Other features include a large, user-friendly touchscreen that is quite sensitive to your movements, versatile color bands, sleek design, easy setup, and comfortable fit. 
Pros
The lightweight, attractive design in five different colors

User-friendly touchscreen with a large display

Ample notifications including a sedentary reminder

Durable construction

Cordless charging

Great value for your money
Cons
The app is oversimplified
3. Lintelek Fitness Tracker
The Lintelek Fitness tracker is a pedometer, heart rate monitor, and an activity tracker that aims at offering top-notch quality at an affordable price. Hence, this tracker includes all the basic functionalities like calorie, steps, and heart rate monitoring. In addition, it can monitor your sleep pattern with precision. 
The tracker's heart rate monitor and sleep tracker stay on all day and night. It will alert you using its sedentary alert reminder when you've been inactive for too long. Yet, you can set it on silent or vibration mode anytime you want to rest while wearing the tracker. 
There are at least 14 fitness modes to choose from; for men, women, and kids. These include swimming, walking, running, hiking, yoga, treadmill, and biking. Your raw data from all these activities are relayed to your smartphone via the inbuilt GPS connection. In addition, it uses the VeryFitPro App to analyze your stats and give your adequate recommendations for optimal workouts. 
This tracker doubles up as a smartwatch. In turn, it displays the time at the bottom. Plus, its display sensors will switch on the screen when you point it towards your face. It retails with a variety of versatile straps. Hence, you can wear it at the gym, at home, or as a smartwatch for office use. 
By synchronizing with your smartphone, you can get emails, calls, or message alerts as you do your workouts. That way, you have the convenience of not carrying too many gadgets in your gym bag, yet not miss any critical alerts. 
The Lintelek Fitness Tracker is compatible with devices using Android 4.4 or higher or ios 7.1 version or later. Other features include a remote camera capturer capability enabling you to record your milestones while in the backcountry. The wrists have a wide range for adjustment fitting smaller wrists of up to 5.4 inches. You can get this tracker as a gift for your spouse or kids.
Pros
It uses a large screen for better monitoring

An affordable activity tracker and heart rate monitor

Included smartwatch capabilities

Has an IP68 water resistance rating

The long-life lithium batteries that last up to 10 days when fully charged

Available in 6 attractive colors

Allows for remote camera recording
Cons
The heart rate monitor may have inaccurate readings
4. LETSCOM Fitness Tracker
If you are looking for a heart rate monitor that will motivate you to do more towards your fitness goals, then you ought to get your hands on Letscom Fitness Tracker. This monitor is a Bluetooth tracking bracelet that has a black, green, purple or orange removable rubber or silicone replacement band.
You can use it to receive calls, monitor up to 14 different exercises and get reminders about your daily fitness goals. When paired with a mobile device through GPS, its built-in sensors record and relay data relating to your heart rate, breathing rate, stress level, miles covered, and calories burned directly to your mobile device.
It has a waterproof screen with an inbuilt weather forecast display ideal for swimming and diving up to 3 meters deep. This OLED 0.96 Inch touch screen, in both portrait and landscape mode, automatically lights up when turned towards you.
The tracker has a USB connection that you may use for charging the Lithium battery. And by the way, its battery lasts up to a week when fully charged.
On the flip side, however, this tracker is not compatible with PCs, iPads, or Tablets.
Pros
14 different sports modes
Active Bluetooth and GPS tracker
All day tracking
Super accurate monitoring
Sleep monitor cum alarm
Excellent for weight loss because it tracks calories
Remote camera shooting
Can view, receive, and make calls and messages
One year warranty
Cons
Not compatible with PCs, iPads, and tablets
5. Garmin Forerunner 35
The Garmin Forerunner 35 is a truly spectacular running watch available in colors like black, white, frost blue, and limelight. The watch has a simple and elegant design that will suit anyone who wears it.
It features an in-built GPS that is capable of acquiring satellites as quickly as it can to track your run, where you are running, and how fast you are running, even while you are under a tree cover. Best of all, it does not need to be paired with a phone to do so!
Further, the watch features a 24/7 heart rate monitor, which will provide you with a heart rate reading whenever you want thanks to the Garmin Elevate wrist heart rate technology. You can simply refer to all your readings on your phone by pairing it with the Garmin Connect Mobile app. This app is iOS and Android compatible. With this app, you can even track all your other activities, such as steps, calories, and so on.
The Garmin Connect Mobile app also comes with a free online community that motivates you by taking part in fitness challenges with other users. Once you pair the watch to your smartphone, you can use the watch itself to read your texts, social media updates, and other important notifications. You don't need to check your phone constantly.
It comes with an updated new high-resolution display, which makes it ideal for indoor and outdoor viewing. What we liked about the screen is that it is visible even under direct sunlight. Its display size is 0.93 x 0.93 inches.
Pros
Budget-friendly
Has an excellent GPS tracking
Impressive battery life
Cons
6. FITVII Smartwatch
The FITVII Smartwatch is a fantastic option for those who are on a tight budget and want a smartwatch that also can support swimming and other kinds of water activities. Thanks to its IP68 rating, the smartwatch can support when you are underwater and even in the rain. The watch has an impressive battery life, as well. It takes two hours to charge fully and can work up to seven days.
This FITVII Smartwatch is available in four different colors. These include onyx black, gentleman blue, grey/silver, and mulberry aluminum.
Moreover, the watch has a newly updated design with a simple strap that makes it look very chic. Its colorful HD touchscreen provides us with a special and high-quality visual experience that will make using this watch fun.
This is an all-day fitness and sleep tracker. It will automatically keep checking your blood pressure and heart rate throughout the day. Also, it tracks your sleep and analyses it for its sleep quality and status.
The watch tracks all your activity throughout the day, such as your steps and calories, and even record all the sports data while you exercise so that it can provide you with vivid data about your fitness.
You can track all this data with on its mobile app that is compatible with both iOS and Android phones. Once you pair your watch to your phone, the watch itself will show you all your notifications like messages, calls, social media updates, and more.
Pros
Supports pool swimming

Accurate heart rate sensor 

Elegant design  

Built-in GPS
Con
GPS is a bit slow to connect
Buyer's Guide
You already have an idea of the best running watches under $100, but do you have some basic understanding of what to look for in a running watch? Looking at the price and brand is a good thing, but you should know the features that you need from a running watch.
1. Price
Since the very first thing we usually look at when buying a running or GPS watch is the price tag, let's start with it. GPS watches are usually pricey. You can find some budget watches under $100, but most of the decent ones are around $200 and above.
Whether you are on a tight budget or you have the money for expensive brands, you should know what to expect from a GPS watch based on its price. Here they are:
These watches are available around $150 and below, and you can expect that they can do the bare minimum when it comes to running watches. They can track time, distance, pace, and speed, as well as burned calories. They can also create laps and they look like a normal sports watch.
Most low-cost GPS watches are also waterproof so that you can bring them to swimming. Additionally, battery life is pretty good; in fact, they can be used for around 10 to 20 hours in activity mode.
The features are pretty much the same as the low-cost watches, but mid-range priced GPS watches have better battery life. The only difference is that they usually have interval workouts and wrist-based heart rate monitors. Most of these watches are also made for more specific people like runners, hikers, and multi-sport athletes.
In terms of battery life and features, high-end GPS watches offer a lot more. Aside from the basic features, they also have more advanced features that you cannot find in low-cost and mid-range GPS watches. These watches are for almost every type of athlete, and you can customize your activity profiles.
>
2. Activities Tracked
Some running watches excel at a particular activity, while others are designed for multiple activities. Let's look at the tracking features that you need depending on the type of activity you are planning to do.
For casual runners and walkers, a basic watch that can track time, distance, and speed is already enough. You won't benefit from an advanced running watch since you might not really need the extra features.
On the contrary, for intermediate runners, you will need a watch with interval training as well as heart rate monitors. Heart rate monitors can be used to gauge the intensity of the workout. As for interval workouts, it is programmed on your watch to alert you when to start or stop the interval.
Lastly, experienced runners would need a more detailed GPS watch. That is because you need to be able to create custom workouts.
For casual cyclists, you need to look for a watch that can display your speed in miles per hour, while for intermediate cyclists, the watch should have bicycle-specific features and accessories. Finally, for advanced cyclists, the GPS watch should be compatible with a power meter.
3. Additional Features
You only need additional features if you require certain functions that a basic GPS watch doesn't offer. One example of this is health features. Most GPS watches don't have this kind of feature, but there are a few brands that would provide such.
4. Hardware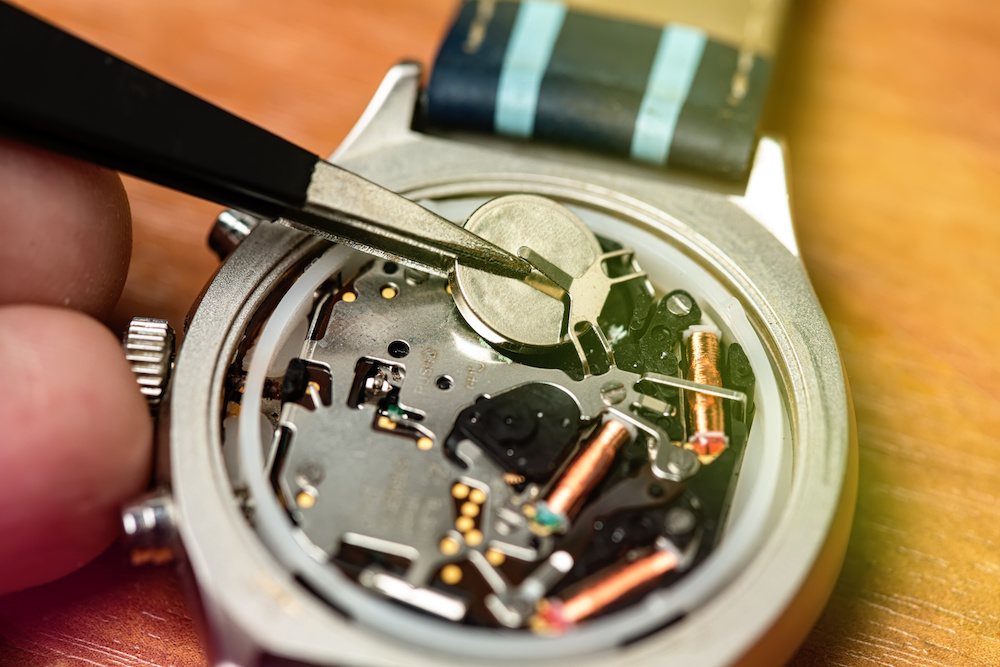 Hardware pertains to the most important parts of the watch. The most important pieces of hardware include the battery, touch screen feature, and water resistance.
Most watches actually run using lithium-ion batteries, and they can last for about 10 to 12 hours in GPS mode in a single charge. Being able to use a watch for 10 hours straight is already a good sign, and it will go up depending on the type of feature that you are using and the amount of time you are using it.
Waterproof or Water-resistant
You have to know the difference between the two. Every watch is actually waterproof since you can still use them even when they are wet. However, a water-resistant GPS watch is different because it means that you can submerge it underwater without damaging it.
If you are looking at the water-resistant ability of the watch, make sure that it is water-resistant for up to 30 meters.
5. Accuracy
When you are looking for a GPS watch, you need to pay attention to accuracy, but don't be too picky. No watch can produce 100% accuracy. Usually, there would be about one to three percent discrepancy, but it is still pretty close.
If you try to look for a 100% accurate GPS watch, you will spend your whole life waiting, and you still won't find one. That said, pay attention to some of the extremely inaccurate watches. Cheaper watches are usually inaccurate, and there is a big difference with the actual data.
6. Learning Curve
For beginners, running watches can be a bit difficult to use, especially for people who don't often use high-tech items. There is definitely a learning curve when using a GPS watch, but it won't be too much of a hassle for techy people.
If you are already old and you plan to use a GPS watch, you might want to read everything carefully so that you can learn how to use it properly along with its advanced features.
7. Syncing
In today's technology, it is essential to look for a GPS watch that would sync to different gadgets and applications. Well, you are in luck because most of the newest GPS watches can be synced to various platforms.
You can now download the workout from the watch to your computer, and you do it through a USB cord or wirelessly through Bluetooth.
Your GPS watches can also be synced to your Facebook and Twitter accounts. If you are the type of person who likes to share their results on social media to show off to their friends, it is now possible. There are GPS watches that will allow you to do this.
8. Accessories
There are different types of accessories that a GPS watch usually has. Here are some of them:
Heart Rate Monitor: This is the most common accessory of a GPS watch and something worth considering. This will help measure the intensity of the workout.
Foot Pod: This is a pill-shaped accessory that can do two important things. One is to act as a substitute for the GPS when you are running on a treadmill or out of coverage area. Another is it will count foot turnover to determine cadence.
Speed and Cadence Sensor: This is found in almost half of the watches available today. It is often mounted on your bike. It will count the rotation of the wheel to know the speed and distance. For the cadence sensor, it will count the number of rotations on the pedal.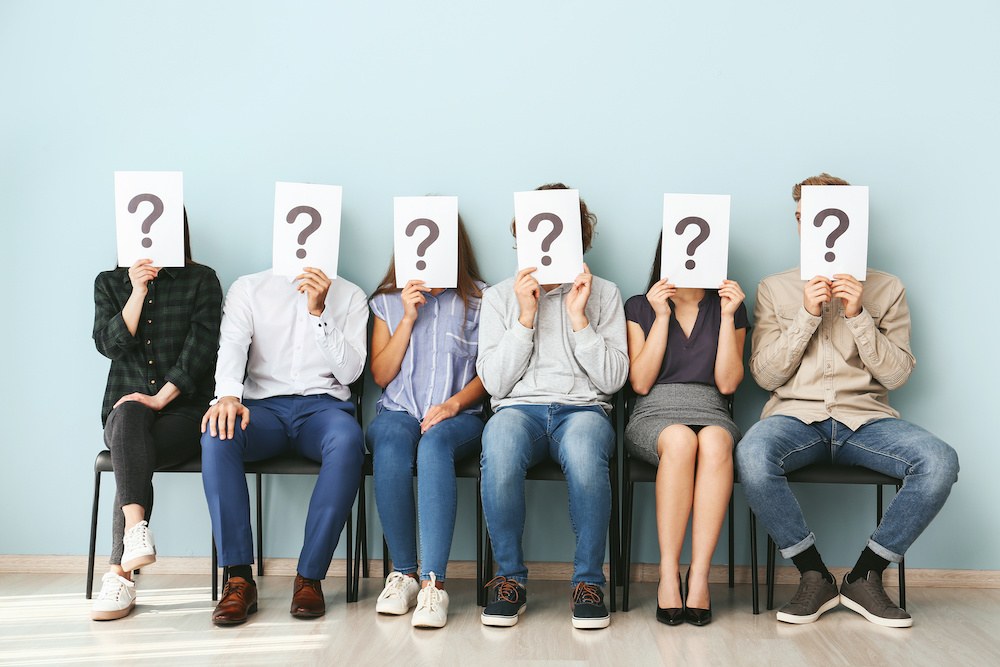 Frequently Asked Questions
1. Is It Worth Getting a Smartwatch for Running?
Getting a smartwatch will allow you to track your progress. It doesn't matter if you are just running for fun or doing it as a passion. You need a watch that can help track your progress and to help you make adjustments.
Using a regular watch can be a good choice, but it is only meant for people who don't really care about anything else. If you just want to run without tracking anything, then get a regular watch.
2. What Are the Disadvantages of Running Smartwatches?
Well, the first one is probably its price. Compared to standard watches, they are definitely more expensive because of the extra features they offer.
Also, these watches can break easily since they have a lot of small and moving parts. If you accidentally dropped them, there is a bigger chance that they would break. The cost of repair is also expensive.
3. How Many Years Does a Smartwatch Last?
A smartwatch can last from one year up to five years or more. It depends on how you maintain your watch and how you use it.
Basically, your watch can last for many years if you know how to take good care of it. If you don't have any idea how to perform maintenance on your watch, you can expect that it will only last about one or two years.
4. Can Smartwatches Give You Cancer?
This is probably one of the most important questions asked by consumers because they are afraid of getting cancer just by using gadgets such as smartwatches. There is no solid proof or evidence that smartwatches can release radiation that will, in turn, give you cancer.
5. Do Smartwatches Need Data Plans?
It can be a yes or a no, and it will depend on how you plan to use the smartwatches. Well, they are often reliant on smartphones, so as long as your smartphones have a data plan, your smartwatches don't have to be enrolled in a data plan.
However, it is more convenient for smartwatches to be enrolled in a data plan since you won't have to rely on your phone to use their features.
Final Thoughts
Whichever running fitness tracker you settle for, ensure you can tick against these five must-haves:
A wireless syncing that allows you to update your stats in real time to other devices as you exercise
A notification alert to mark your starting and finishing points within your milestones
Water resistance since sweating is inevitable in any rigorous exercise
A warranty of at least one year so that you know your investment is safe in case of any manufacturers defect
And finally, a comfortable unisex design that is size adjustable to suit every size (you might add or lose weight in the process)
Our top six choices of the best running watches under $100 have all of these features. Which is your favorite model?