Quick Overview
FEATURE
QUALITY
COST
PROS
checkDelivers a soft but firm feel on the green
checkAchieves explosive distances
checkWinner of the Hotlist Gold Badge in the U.S
checkRetails in white and tour yellow finish
CONS
Between soft golf balls and hard golf balls, which ones fit your style? Huh, what if you no longer have to choose? Indeed, you can now pick a golf ball that optimizes on both attributes.
The Srixon Z-Star XV 2016 Golf Balls is part of the 2016 Z-Star series targeting both beginners and expert players who want a maximum spin. These golf balls, now in their 6th generation, are providing the latest features for ultimate control and unrivaled stopping power. Expect a smooth tour ball feel typical with soft shells. Yet, it uses a 4-layer construction that includes a FastLayer Core for the greater distances.
Then, if you want to improve your score, Srixon, a renowned golf ball brand, guarantees you the necessary spin to get your game to the next level.
CHECK LATEST PRICE ON AMAZON.COM
About The Srixon Company
For a brand owning the most patents for golf balls in the industry, Srixon Company dedicates all its efforts towards improving the player's game. It spends time understanding the unique needs of each golfer. Moreover, the company invests in innovative technologies to create shells that complement each move. In turn, recreational and professional players prefer Srixon golf balls for their superior performance.
Besides, the golf balls will not tear easily or discolor after some time. Hence, the company continues to be a market leader in this highly competitive golfing industry.
The Models 
Srixon Company has five leading golf ball models that target a wide range of players.  Its latest entry, the Z-Star series, has a softer feel and achieves a maximum spin. From this comes the Z-Star XV Series, which is now retailing in its 6th generation. Z Star XV Series has a higher impact on the green, feels heavier off the putter, and achieves more spin than its predecessor achieves. Other models include the low compression Q-Star series and the Q-Star Tour series, moving in a straight path, achieving greater distances. Last, there is the Soft Feel Series, a super-soft shell with optimum trajectory ideal for high handicappers.
Srixon releases high-quality golf balls that are always an improvement of the predecessor models. Hence, this quick guide explores the latest features of the Z-Star XV Series. The series gets its name from the acronym spin-trajectory-acceleration-responsiveness (STAR), giving you a hint on what to expect.
Later on, we compare this model with the Soft Feel release. That way, you can make an informed choice on the best shell for your skill level.
Disclaimer: We hope you love the products we recommend! We only recommend products that we have thoroughly checked and believe will be a real value to you. Sports Send may collect a small share of sales or other form of compensation from the links on this page at no extra cost to you.
​Srixon Z-Star XV 2016 Golf Balls ​​​​​
For Whom is This Product?
The Srixon Z-Star XV 2016 golf balls use the new FastLayer Core and 4th Generation SpinSkin with SeRM for optimal control on the green. These are excellent for golfers with a high swing speed. Such players include PGA Tour Players with swing speeds of up to 114 mph and World Champion Record holders achieving swing speeds of up to 157 mph.
Secondly, if you want to improve your spin, this series has a soft cover that will give you better control and stopping power.
What is included?
If you buy the Srixon Z-Star XV 2016 Golf Balls, it will be delivered in one-dozen packs. It's better to choose between the white or tour yellow shells for better visibility. In addition, there is an option to personalize the golf balls, adding a full color printed message, logo, or photo to create a personal statement. Here, your package arrives in sleeves of three within the dozen packs.
An Overview of Features
Specifications
Here is a summary of the Srixon Z-Star XV 2016 Golf Balls specifications: –
Weight: 1.45 Pounds
Cover Material: Urethane
Cover Thickness: 0.020 inches
Construction: 4-piece
Dimple Count: 338
Compression Score: 102
Color: Pure White, Tour Yellow
Packaging: One Dozen
Ideal For: Highly Skilled Male Golfers
Award Winning Brand
This Srixon Z-Star XV 2016 Golf Balls won the Hotlist Gold Badge in the U.S., proving its superior quality, high demand, and innovative attributes. For Golf Digest, an independent golf ball magazine, tests each aspect of the shells, ensuring it surpasses industry standards. Hence, the Srixon Z-Star XV 2016 Golf balls are tested and evaluated by scientists, players at different skill levels, and industry experts before they feature in the Golf Digest's Hot List.
4-Piece, Dual Energetic Gradient Growth Core
The Z Star XV Golf Balls use four layers for greater distance and control. The top layer is a soft urethane cover that is durable, easy to control, and responds positively to every move you make.
Next, two intermediate layers lead to the Fast Layer Core. This core employs a gradual gradient firmness on its edges, transitioning from a tour-ball soft shell to a firm, explosive nucleus. It delivers considerable backspin, trajectory, responsiveness, and acceleration, hence its acronym STAR.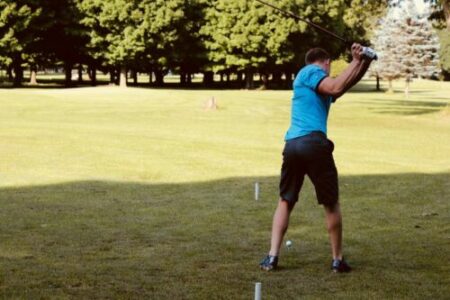 Soft Feel, High Spin
The Z Star XV Golf Balls uses the 4th generation Spin Skin with SeRM technology, now in its 6th generation, for ultimate stopping power and greenside control. Here, the outer cover has flexible molecular bonds that complement your irons and wedges to achieve the spin you want. It is the best combination for any player who struggles with miss-hits.
When using a mid or high launch angle, the shell is firm enough to withstand fast winds for exceptional control and feel. If your style involves high spin rates, this shell is your best pick.
High Compression Score
If you are an expert player, you want high compression, tour-approved golf balls to match your fast swing speed. For this, the Z Star XV Golf Balls have a high compression score of 102, translating into a firm feel. It will absorb your thrust to going further than mid-compression tour balls.
Dimple Pattern
In a game where a fraction of an inch can change the ball flight, you want to pick shells with the right dimple pattern for your style. The Z Star XV golf balls have a 338 dimple score, a profound, slim trim that encourages a straight, controlled trajectory, even in harsh weather conditions. That way, the golf ball flies longer and farther through the air, but in a predictable flight path. It opens up the possibilities of reaching higher milestones with every shot.
Long Lasting
Urethane material is famous for its endurance against rigorous hits. It creates durable golf balls that free of bruises, cracks or dents for years. This material, coupled with the unique dimple pattern, gives the Srixon Z Star XV a longer life span.
Premium Price
The Z Star XV 2016 Golf Balls retail at a premium price range. Still, it is lower than that offered by other premium brands. Expect the shells to deliver several tour performance rounds, giving you great value for your money.
High Visibility
The Srixon Z Star XV 2016 are high visibility golf balls retailing in a white and tour yellow color theme. These bright colors make it easy for all golfers, including senior players, to find and align their shots on the green. Even so, these are plain shades that will help you focus, not distract you when tracing your throw.
Srixon Soft Feel Men's Golf Balls
Now, the Srixon Soft Feel Men's Golf Balls have a superior soft feel. They are lighter than the Z-Star XV series, offering an excellent alternative as follows: –
Specifications
Weight: 1.0 Pounds
Cover Material: Ionomer
Cover Thickness: 0.063
Construction: 2-piece
Dimple Count: 338
Compression Score: 60
Color: Soft White
Packaging: One Dozen
Ideal For: High Handicappers
These golf balls use a 2-piece ionomer construction that is firm on the green. The shell feels quite soft and thin, achieving a lower spin. Moreover, it has a 60 compression score befitting golfers with a medium-range swing. Anyone struggling to control their shots will benefit from the 338 dimple pattern that keeps the ball stable and on a straight path when passing through strong winds.
In terms of forgiveness, the Soft Feel Men's Golf Balls have no squishiness when hit. Instead, they feel comfortable despite your skill level. Next, the robust ionomer cover only gets better with every hit. Its soft white shade is easy to find on the rough.
Opt for this shell if you: –
Want to attain straight shots with minimal effort
Are training for ball speed
Seek cheaper golf balls for training
Want soft tour balls that are lightweight and durable
CHECK LATEST PRICE ON AMAZON.COM
Srixon Z-Star XV 2016 Golf Balls Review: The Verdict
The Srixon Soft Feel Men's Golf Balls offer a limited spin rate, retail at an affordable price range for beginners and senior players. In contrast, the Z Star XV 2016 has a much better spin rate, achieving superior stopping power befitting a pro golfer. With these golf balls, you can expect a world-class performance from the tee to your green. That's why many top professional players like Hideki Matsuyama, Keegan Bradley, and J. B. Holmes trust this series to deliver swings of up to 100 mph with minimal spin.