Nike is one of the leading shoes and sporting Apparel Company in the world. They design and manufacture as well as sell a variety of products for use in running and training, playing soccer and basketball, as well as other active games. In addition, they also sell sportswear for children and other recreation sports like tennis, golf, and walking, wrestling, volleyball, and similar outdoor activities.
Similarly, Under Armour also manufactures and sells shoes and sporting apparel. Their core business is development, marketing, and distribution of sporting apparel, accessories, and footwear for all age groups including children. The company moist wicking technology offers an alternative in performance to other traditional sportswear. Though they are athlete oriented, their products also target people with active life including sports.
Major Difference
Both Under Armour and Nike operate in the same market of producing quality and selling sporting apparel and shoes. However, they are very different when it comes to how they conduct their business as well as in their history.
Under Armour are new players in the market, while Nike has been there for a quite some time. However, Under Armour is quickly catching up and growing in stature. It is giving dominant players in this market such and Adidas and Nike a run for their money. Significantly better prices combined with a load of features are making Under Armour products a great option when it comes to shopping. However, Nike still dominates the market due to their vast and good quality varieties, and their significant market share.
Under Armour versus Nike Market Share
Nike is enormous and well established in sporting shoes and other sporting apparel.  They started in manufacturing running shoes and then other sporting apparel. At the moment they have the lion share in this market. But Under Armor is quickly catching up and offering a range of high and functional design of running shoes and sporting apparel, which provides excellent comfort to athletes. Their quality is standing out in the way their shoes hold up, shoe durability, stability, and support, as well as shoe breathability.


>



Brand Marketing
Nike has been relying on sponsors like Dwayne the rock Johnson and Jordan brand for a very long time and some of the other great old prayers like Kevin Durant, LeBron, and Tiger Woods. This publicity combined with the high quality of their products has made Nike a household name.  Armour has made such a significant impact because of signing young and upcoming players that appeal to the youth, which has helped them to get a good share of the market rapidly. And since the quality is the same, the lower prices offered by under amour makes the two brands entirely different when it comes to customer selection. Both brands offer a lot regarding the quality of the shoe and sports apparel; it's just a question of value for money, style and personal taste that determines what the customer chose.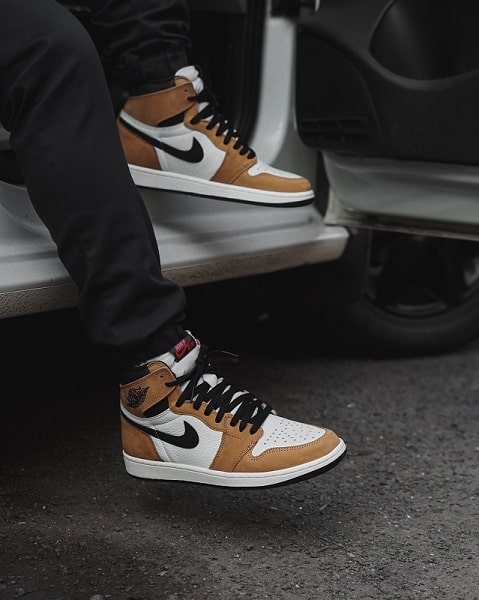 Footwear, Accessories, and Apparel
The company flagship product is footwear. They make different shoes for various sports such as football golf, basketball, hockey, and tennis. They also manufacture fashion shoes like flip flops and Mary Jones. The footwear designs are for athletic. They are of high quality and efficient in aesthetic and sports performance.
Nike also makes apparel for sports activities. These include live string, Nike free, Nike pro. Other products are casual clothes for women and men. These include shirts, socks, and caps. The company also makes sports equipment such as swimming caps, baseball bats, golf clubs and balls other products are accessories such as bags, watches and athletic belts. All these products are of high quality and available in stores worldwide
Under Armour, apparel comes in various styles. They fit to control body temperature for athletes to have excellent performance in all weather conditions. The brands include cold gear, heat gear, and all-season. All the gears come with 3 different fitting sizes. They are designed to winch body moisture and circulate heat around the body to maintain cool body temperatures. The company footwear includes basketball, running, performance training, and outdoor footwear. The design technology is anafoam and charged cushioning which provide moisture management and directional cushioning. Other accessories include headwear, athletic performance groves, and bags.
Quality
As for the overall quality, Under Armour and Nike are on a similar level. However, Under Armour has many color varieties that are more appealing to the young generation of athletes. Nike, on the other hand, has a big range of sportswear. Under Armour initially focused on training gear but recently entered in the basketball segment. They have come up with high-quality performing shoes at a relatively low price. Nike has been increasing rates over the years without giving any incentive in amount, but they have come up with more innovative design, and they have an added advantage by having a significant market share as well as their aggressive marketing.
Features in the brands
Nike is an established brand not only in shoes but also in clothing. Under Armour has specifically put more efforts in athletic footwear, and this specialization has made them come up with improved quality shoes. Their shoes are of high-performance. They mainly cater to college and professional athletes. They engage third manufactures while at the same time collaborating with the in-house development team. This model provides a significant advantage as they can reduce the production cost, and concentrate on improving the quality and development of new products.
This mode of production is also standard among other sport and apparel manufactures in the world such as Lulu and Adidas among others. Their design with visible technology that uses texture, color, and fabrications, enhances the customer appeal and experience as well as the product benefit and perception of the products use. Their products rival those of Nike, though their primary focus is the excellent experience the athlete get out of wearing the shoes in their games. Nike is an incumbent in this industry and has been leading for a long time. They have some of the most prominent endorsement deals. They also have compression clothing and cover virtually all type of athletic apparel with excellent quality.