What is the difference between motion control and stability running shoes? Do they have similarities?
One of the most vital pieces of gear for all runners is their footwear.
It needs to have the right balance of flexibility, grip, stability, and support.
Pronation is one common concern that most runners have to deal with in their running life.
This pertains to the foot's normal inward rolling motion.
Running shoes stability vs motion control are trainers focusing on pronation on distinct levels according to its severity.
Why Is Overpronation Bad?
Overpronation starts to become a problem when it is responsible for tissue damage due to overuse.
Pronation is not a bad thing.
It is vital to correct shock-absorption as you walk or run. However, too much is what makes it worse.
Overpronation can cause strain on your ligaments, muscles, or tendons and a misalignment of your entire body.
Excessive pronation is normal but needs to be treated to prevent degenerative issues.
You may experience chronic pain and discomfort in the back, hips, and knees.
Flat-footed runners are prone to these injuries and fatigue.
To combat this, runners opt to use the best motion control running shoes. Others try orthopedic insoles.
These options help improve normal foot alignment, eliminate pain, and prevent injuries.
Overpronating people may experience some symptoms, including arch or heel pain, corns or calluses, hammertoes, and more.
Difference Between Motion Control and Stability Running Shoes
Motion control vs stability running shoes are two varying kinds of footwear that offer different design features to support the feet.
High-stability trainers ensure that your feet are secured as you run.
They have a straight-shaped rigid heel and firm midsole, making them heavy but supportive.
On the other hand, stability running shoes offer motion control but with more cushioning, flexibility, and support.
Its midsole includes a firm area to boost the arch.
Manufacturers may have additional support features depending on their specific design.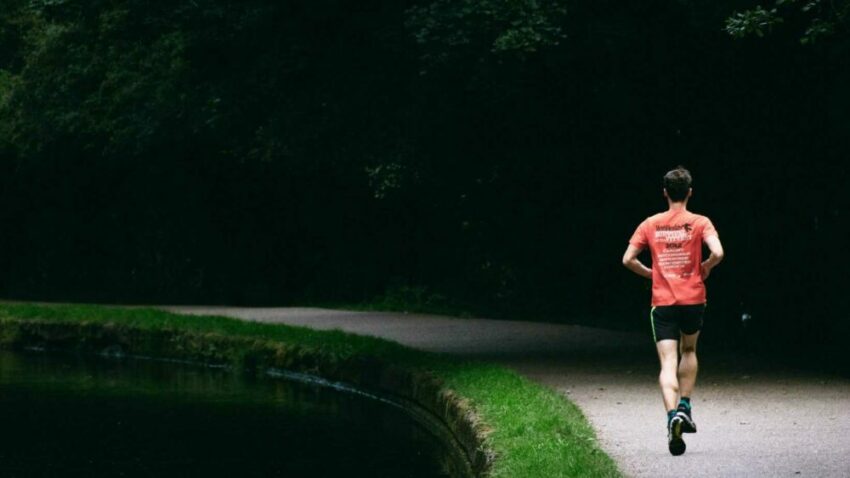 Similarities of Motion Control vs Stability Shoes
Both shoes aim to resolve the same problem of overpronation, but at different levels.
They both have the medial post inside the midsole, offering support as needed.
Stability and motion control shoes are designed for runners who overpronate, those with flat feet, or weigh more than 180 pounds.
All these types of runners are prone to various chronic pain and injuries.
And these specialty shoes offer the necessary support to reduce the problem.
What Are Stability Running Shoes For?
Stability running shoes have supportive features placed in the midsole, under the shoe's arch, for runners with mild to moderate overpronation.
This support feature called the medial post is either rigid plastic or a firm piece of foam that adds durability to the shoes.
Stability shoes help counteract the inward rolling or overpronation of the feet after hitting the ground.
They provide a stable platform for reliability, bringing the foot to a normal alignment.
You must keep in mind that these running shoes are not for everyone, but they offer cushion as necessary.
Do You Need Stability Running Shoes?
If you think you need to wear running shoes for stability, ensure that you look for the following features:
Medial Post
You will find this feature strategically placed inside the shoes to regulate the inward tilt of the foot.
This stability feature takes on the pressure and effectively slows down the pronation motion.
It should start from the center of the heel to the end of the flex point.
Mild and moderate overpronators still need cushioning, so don't choose a shoe with a rigid medial post.
Contoured and Roomy Footbed
The midsole of your stability running shoes must not go beyond the flex point so as not to restrict flexibility.
Also, the toe box must have sufficient room for the toes to wiggle.
There must be at least half an inch of space between the shoe's tip and your longest toe.
Heel Counter
The heel counter should hug the heel securely and prevent too much movement to ensure your foot's stability while running.
Supportive Lacing Pattern
The lacing design of your trainers plays a vital part in their stability.
Your feet must feel comfortable, secure, and snugly fit once you tighten the laces.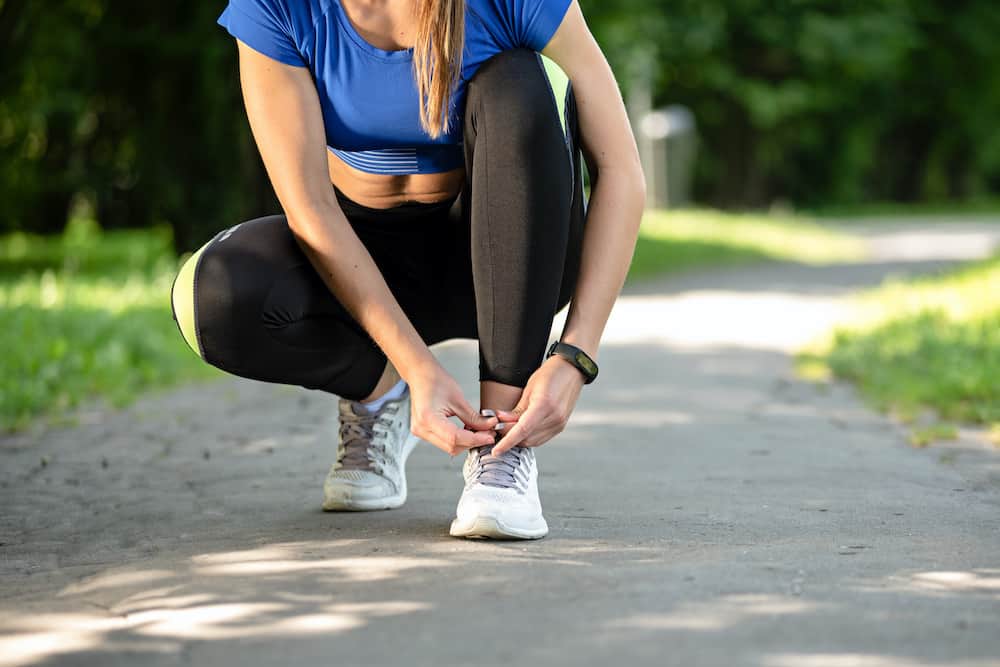 What Does Motion Control Mean in Running Shoes?
The motion control in running shoes is the medial support that boosts the foot's stability, reducing pronation.
All runners have their unique signature stride distinguished into different categories based on their pronation types.
Motion control trainers lessen the risk of injury and other leg and foot problems for those with excessive pronation.
It prevents foot fatigue and helps facilitate your lower leg muscles' steady movement, especially for runners with marked pronation.
These durable running shoes are perfect for heavy and flat-footed runners. They lessen the risk of overusing the muscles.
Motion control running shoes have firmer midsoles and less cushioning, which may be uncomfortable for some.
There are contradicting feedback about the benefits of these expensive motion control running shoes. Some say it works, while others dispel the claim.
Motion control running shoes may resolve your overpronation concerns, but it may also prevent strengthening your muscles.
Although there are inconclusive findings of the effectiveness of motion control running shoes, some have experienced positive results.
>
How to Find the Best Motion Control Running Shoes?
If you feel that you will benefit from this trainer type, remember these three simple tips:
Do Not Buy Online
Buy your motion control trainers from a specialty store so that you can try them on to ensure they fit well.
The shoe brand or recommendations from your friend do not guarantee that they are the right choice for you.
Wear socks that you usually use when running and try walking around the store wearing them and observe how you feel.
It's best to try on shoes towards the afternoon when your feet are swollen from all the activities you did during the day.
Know Your Foot Shape and Running Stride
Be wary of your foot shape and how your feet move, even if there are disclaimers about its efficiency.
Some flat-footed runners attest to its benefits.
Consider Your Comfort
Comfortability should be one of the considerations when buying any shoe type.
If your shoes do not feel right and make you uncomfortable, they are not for you.
Do I Need Stability or Neutral Running Shoes?
Determining which shoe type is right for you depends on how you know and understand your feet and stride.
There are several factors that you need to take into consideration to understand your shoe requirement:
High Arch Foot
High-arch-footed runners don't have the flexibility to absorb their foot's force.
Most of their weight is concentrated on the arch and ball, making it uncomfortable to run or walk.
In most cases, these discomforts lead to further concerns, like ligament rupture, plantar fasciitis, shin splints, or stress fractures.
For this reason, lightweight neutral running shoes are perfect for runners with high arches.
They offer increased speed and movement, decreasing pain and injury issues.
Medium and Low Arch Foot
The medium arch foot is slightly flexible and can absorb the impact of the landing.
Runners with a medium arch can be neutral runners or overpronators.
Runners with low arches or flat-footed individuals are considered overpronators who are biomechanically imbalanced.
They are more at risk of typical foot concerns, like plantar fasciitis and arch and heel pains.
Stability running shoes are the perfect option for these foot arch types because of their integrated supportive midsoles.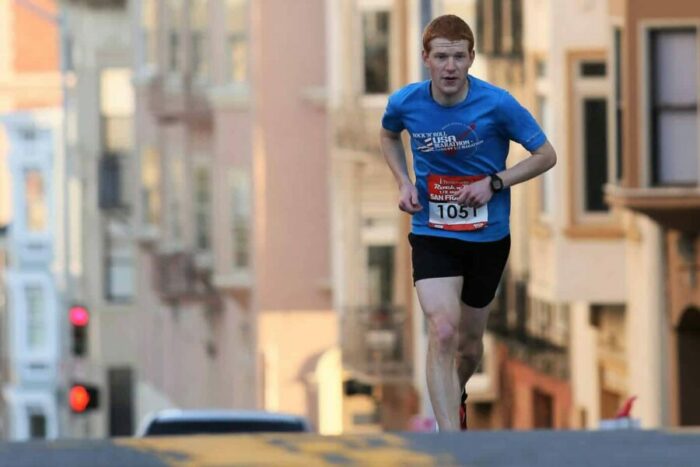 Stability vs Motion Control Shoes
The main difference between motion control and stability running shoes is in the amount of support they provide.
Runners suffering from mild to moderate cases of overpronation need the support of stable running shoes provided by the midsole feature.
Unlike motion control trainers created for severe pronation cases, these massive and stiff shoes control overpronation as they provide support from the heel to their midsole.
Knowing the difference between these two kinds of footwear helps a lot when choosing the right trainers.
Stability vs motion control shoes are both exceptional trainers, but they do not suit everyone and unnecessary for some.
Using either running shoes stability vs motion control for your outdoor activities may hurt instead of help you when misused.