You must have heard of a cross-country race and may be wondering what kind of sport and what participants do while on the competition.
This race type is part of an athletic sport where a person or a team competes on open or rough terrains and various tracks.
Since it is a running sport with different levels or categories, how long is a cross country race will differ for each.
Whether you will join or watch a cross-country race, learning all those bits of information and more ensures you will enjoy and understand it.
An Overview of Cross Country Racing
Each team is consists of five to seven players and is separated by boxes on the same starting line.
The race officially starts after a pistol is fired or else runners are disqualified if they begin before the shot.
Race officials typically give the runners a second chance to go back to the starting line if they fall within the opening 100 meters of the race.
As the runners are nearing the finish line, they will be running in a long and marked walkway in a single line to determine their race standing better.
Who Wins the Race
The first five runners of each team who finishes the race are given their corresponding scores based on their finishing positions.
On the other hand, the first to reach the finish line gets one point, then two points for the second, and so on.
The scores of the five qualifying players from each team are then added, and the team who gets the lowest points is declared the winner.
Each team needs to have five players who can finish the race for their score to be counted and included.
For teams ending up with the same total, the winner is determined by who reached the finish line first from the sixth player of each group.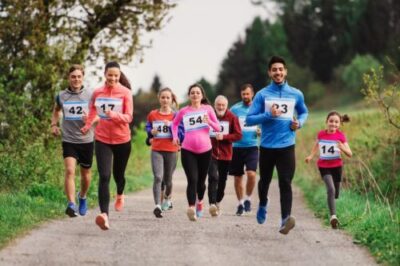 What to Wear for Cross Country Races
Cross country racing does not require specialized gear or equipment except for the runner's footwear.
Tops and Bottoms
Competitors usually wear shorts and a loose-fitting sleeveless shirt or jersey with their team's brand or color.
During winter, when the temperature is colder, players are seen donning compression or lycra tights and long-sleeved shirts to keep them warm without restricting their movements while supporting some muscles.
Shoes
As for their footwear, the runners should wear the best cross country spikes, a rubber-soled, lightweight running shoe.
The sole's forefoot is fitted with at least five screwed-on metal spikes with varying lengths depending on the terrain's conditions.
Socks
Whether thick or thin, black socks are more practical to wear than white for these races since they are easier to wash and remove the mud.
Optional Items
Some cross country racing participants also choose to wear lightweight running gloves partnered with light beanie or headband during the colder season.
Lastly, aside from investing in good running shoes, a watch is one more cross-country racing accessory essential though not required for the competition.
You can choose from a simple watch to a more complicated touchscreen GPS watch to wear as you run.
However, checking the competition's guidelines will not hurt as some races don't allow a participant to wear a watch, especially GPS ones.
For some athletes, wearing a watch while training is a must but not during competitions since it may only add to the distraction causing them to lose their focus.
>
Factors Affecting the Length of the Race
Each course's or category's length differs because of the following:
Distance
In the USA, middle schoolers usually run from 2.4 kilometers up to 3.2 kilometers, while high school runners typically compete for a five-kilometer course.
Male collegiate players have to finish a course ranging from eight to ten kilometers, while women competitors have to vie for five- or six-kilometer races.
Junior competitions are also available where men need to finish an eight-kilometer course while women should complete a six-kilometer run.
Men and women senior athletes can also join the race for a ten-kilometer distance.
On the other hand, most international competitions require athletes to finish three to six loops with each round having a distance of 1,750 to 2,000 meters based on the race type.
Course Outline
There is no standard design for a cross-country race track, which may include open areas, woodland, running up and down the hills, or crossing rivers.
Cross country race tracks are mostly covered in grass, similar to a golf course or a park with minimal paved paths.
Varied weather conditions and unique landscapes, which may include natural or human-made obstacles, characterize these races.
Various markings are also used and placed throughout the course to guide and inform competitors of the right path and their distance.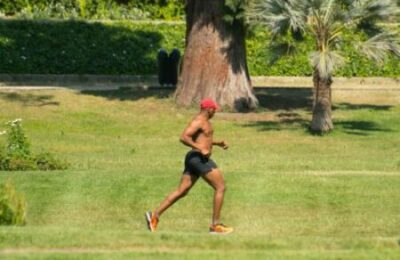 Cross Country Racing Tips
All runners want to perform well in the race and help their teams win in the competition.
No matter how long is a cross country race, the tips below will help you excel in it.
1. Invest in the Right Footwear
On top of our list is how players choose their running shoes since it is the primary factor in their performance in the competition.
Choose a running shoe with robust spikes since it can offer excellent grip and traction, especially on softer surfaces.
It is more sensible to have different spike lengths on hand so that you can choose the ideal one for the right terrain.
Longer spikes are needed for soft tracks, while shorter ones are the best option for harder course surfaces.
For combined courses like grassy or muddy conditions mixed with dirt roads or paved surfaces, some players opt to wear rubber-soled trainers known as racing flats as they don't have spikes.
2. Get Familiar With the Course
Arriving at the venue way before the competition starts is an excellent way to check out the course before running.
Familiarizing yourself with the course, including its obstacles, will give you enough time to plan what to wear and what kind of strategy to use to conquer it.
3. Starting Line Sensibility
Once you have seen and studied how to maneuver the course, you should also plan how to position yourself in the starting line.
However, if it is impossible to choose the best starting line position, ensure that you have a comprehensive plan to avoid getting squeezed once the course gets narrower.
4. Secure a Fast Start
Some of the more celebrated cross country competitions require the runners to start fast to get a better position right off the bat.
The initial adrenalin rush, though, maybe challenging for unprepared runners.
That may severely affect their performance in the latter part of the competition.
One sure way to prepare a runner's mind and body is to practice starting fast during training to accustom the body with the changes.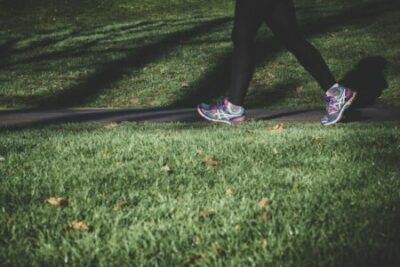 5. Have Specific Training
Training is an essential part of any sports activity to mentally and physically prepare an athlete for the upcoming event.
Specific training is crucial for cross country races because it entails different weather conditions and course structure.
Compiling all relevant information about the venue will significantly help with a player's training and strategy planning.
6. Secure Your Spikes
Most cross country runners have experienced getting into a bad situation at least once in their career, and one common scenario is losing a shoe while on the race.
Some players choose to use a Gaffer tape or other strong tape to bind around their spikes to add to their security after the laces had been tied.
7. Do Sensible Warm-Ups
Make it a habit to do your warm-ups in areas where you can stretch.
Also, condition your muscles before the actual race without causing too much pressure and exhaustion to your body.
Lastly, reserve sufficient energy to endure the entire competition and exert the right effort to finish the race satisfactorily.
8. Focus on Effort and Not the Pace
How fast you finish the race should not be the runner's concern when competing in cross country races.
Direct your mind how much effort you should exert in your step and what tactic to use based on the course design.
9. Use the Hills to Your Advantage
Instinct dictates that you slow down once as you climb or descend a hill, but most professional cross country racers are trained to do otherwise.
These players work harder in that kind of situation to beat their opponents.
That is not an easy feat because of the flow of blood and oxygen drop while their blood lactate increases due to over-exhaustion.
10. Prepare Well
Cross country races are held in far-flung locations and planned to allow the participants enough time to prepare for the competition.
Preparation must also include the things that you need before and after the race, like extra clothes and footwear.
Food, drinks, toiletries, and medical emergency essentials should also be in your luggage and extra storage for wet and filthy clothes.
How Long Is a Cross Country Race: The Conclusion
The length of a cross country race depends on the participant's age and gender as it is divided into different levels or categories with varying distances.
In cross country racing, you are not just competing with other players but also with nature since it is held on natural surfaces.
Losing your focus on the course will disturb your rhythm, affecting the overall result of the race.