Are you a youth player looking for the right baseball glove for your game? We understand that choosing a baseball glove that fits growing hands is not always easy. Plus, the new player must take into account a mitt that is ideal for the different positions.  Moreover, a young player must know how to fit, tighten, loosen, and maintain his glove to last him for several seasons into his adult games.
Do you see how the various positions gain from your choice of a mitt? Since all this knowledge can be overwhelming to young players, let this guide do the work for you. We want to explore all you need to know about youth baseball mitt. That way, you can kick off you or your child's career with the right gear. Are you ready to discover? Let's get to it!
The Overview: What is a Youth Baseball Glove?
A youth baseball glove is a mitt intended for the player between the ages of 7 years and 12 years. Such mitts measure between 9 inches and 13 inches. This smaller size fit is for young adults with small and growing hands.
Secondly, the mitts feature small wrist openings. The reduced size has a proper fit for the kids. Thirdly, a youth baseball glove has narrow finger stalls that cater to smaller hands.
Finally, a youth mitt has adjustments to allow for a snug fit for the young player. That is, its openings are easy to operate for the amateur player. Plus, they are of lightweight, ensuring they don't wear down the kids.
Youth baseball gloves are further classified according to the player's position as follows: –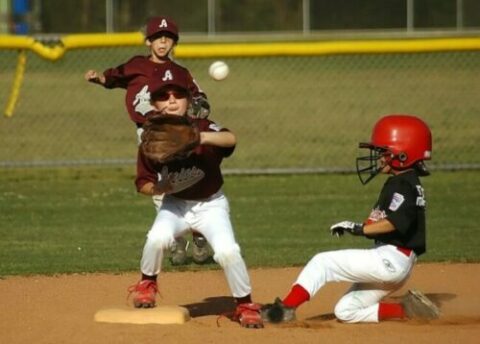 Youth Baseball Gloves by Position
A youth fielder's glove is for any young player who is neither a first baseman nor a catcher. These mitts for the players on the defense are further classified as outfielders, infielders, or pitchers gloves.
The youth infielder gloves are smaller with shallow pockets. In contrast, the youth outfielder gloves have deeper pockets and of a larger size.
The pitcher's mitt is the in-between size of the outfielder and infielder gloves. Moreover, they feature close webbing that assists the pitcher when he wants to conceal his fingers.
The youth catcher's mitt is a bit different from the rest of the gloves. That is, it has no provision for wearing the gloves with each finger separate from each other. Besides, it features a full size with deeper pockets. This way, the catcher can trap and secure the hard-hitting balls coming his way. Hence, all youth who want to take up the catchers' position should use the appropriate glove from an early age.
A typical catcher's mitt for the youth ought to feel comfortable while helping the amateur player improve his performance. For, the young player juggles between blocking incoming pitches on the rough ground and ensuring he achieves a good target for his pitcher. Yet, he has to have his eye fixated on the first baseman's moves.
Young players aspiring to take up the first baseman position should familiarize themselves with the appropriate mitt as early as possible. This position requires sharp skills in scooping up hard throws off the dirt. In addition, it matters whether the player is a right-handed or a left-handed thrower.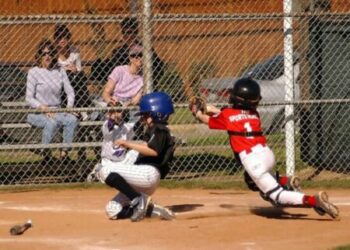 How Do You Choose A Youth Baseball Glove?
An ideal baseball glove for the young player must have certain features that propel him to master his game. Hence, ensure you check for the following features in the mitt before you make the final buying decision: –
Youth baseball gloves can be of synthetic material, leather, or a mix of the two. Furthermore, the leather can be of premium steerhide, natural leather, full-grain leather, or kipskin. Different brands opt for a different combination of materials to achieve a particular feel and protection for the player. Moreover, the content will dictate whether the glove will retail in a game-ready condition or not.
The best youth baseball gloves are of natural leather. Such material is affordable. Yet, it is easy to break in, lasts several seasons, and tightens or loosens to fit the player's hand. Still, some players opt for the full grain mitt that may take longer to break-in. Hence, it is an opportunity for the young player to learn how to break in his glove.
In contrast, players who opt for the kipskin pay more to get a mitt in a game-ready condition. Overall, it all comes down to the player's budget and taste.
Every player should pick a webbing style that complements his position. For, a youth baseball glove has at least seven webbing styles for better control of the ball. Moreover, these styles block direct sunlight and assist to pick up shots that land in the dirt.
>
Trapeze Web
A youth outfielder should opt for a trapeze webbed mitt. Such gloves offer better visibility and a firm catch. Most outfielders have to contend with direct sunlight as they go against the ball.
Modified Trapeze Web
The modified trapeze web is ideal for fielders and pitchers. This steady design keeps the glove secure despite the severe hits and dives.
I-Web
Middle infielders need an open webbing style. It allows soil or dirt to pass through the glove as they scoop the ball off the ground. Yet, their mitts should assist them in blocking the direct sun as they go for the flying shots. The I-web design is suited for that.
Closed or Basket Web
A basket web works best for middle infielders, pitchers, and catchers. It hides the ball off their opponent's view, a critical trait for such positions.
Two-Piece Closed Web
Like the basket web, the two-piece closed web is good at concealing the ball. Furthermore, it is quite heavy. Hence, it is not always the best pick for youth baseball mitt.
Single Post Web
The first baseman players want a mitt that will limit the ball's spins. Yet, such a glove should keep the ball secure for the throws. The single post web style is a stable design ideal for this position.
H-Web/Dual Post Web
Finally, any outfielder or a third baseman wants a mitt that will give him the best vie on pop-ups. Hence, they should opt for an H-web design with a soft and see-through theme.
Are you a pitcher? Then, pick an infielders glove. Such mitts will secure the ball well while hiding it from the batter. However, if you are a catcher, you want a glove that will capture those fast-flying shots. Hence, an ideal mitt for a catcher should have ample cushion for his hand.
The first baseman checks for the width and not the length of the gloves. Indeed, the player wants a big glove that will pick or scoop all types of shots from the rough ground.
In contrast, an infielder and a second and third baseman should choose a shorter and slimmer mitt. More so, the gloves should feature deeper pockets and an open web style. This design is ideal for making shortstops, facilitating his quick reflexes, and complementing his fielding range.
An outfielder player also wants a mitt with deep pockets. Still, unlike the infielders, they want a closed web that will capture and keep the ball for longer. Such a style allows the outfielder to track his shots. In addition, it prevents the balls from darting off the player's hand when he catches them.
A youth baseball glove should retail in a pre-oil condition that is easy to break-in. This way, it feels sturdy and comfortable. Secondly, the amateur player needs mitts with appropriate strappings, laces, fasteners, and buckling system that ensures a secure fit. This way, the young player will master wearing the glove the right way at an early age.
Youth baseball gloves retail with either deep or shallow pockets. This palm space determines whether the player can catch and keep the ball or not. More so, infielders should opt for shallow pockets that aid their quick throws. In contrast, catchers and outfielders need deeper pockets so that they can hold on to mishits and hard passes.
Next, a youth mitt can have either a closed or an open back style. Gloves with open backs feature an opening above the wrist area. This change assists infielders to make their swift turns and dives.
However, most outfielders' gloves have a closed-back design. Meaning, there is no wrist opening at the back of the glove. In turn, the outfielders support their grasp using an alternate hole for the index finger. By placing their index finger out, the players can catch any flys.
There are several baseball brands renowned for making quality mitts for the youth. A player's choice of brand will affect immensely how he performs in the major leagues. For this reason, below is an in-depth look at four such brands: –
Rawlings 
Rawlings is a household sports brand for making various sports apparel and equipment for baseball, football, and basketball players. All its retail products receive licensing from the MLB, NCAA, and the MLB.
The company focuses on players in amateur tournaments, college competitions, and major league professionals from all over the world. Moreover, it is an official baseball supplier for Major League Baseball.
Ever since the making of the 'Super Catch' series in 1912, Rawlings Sporting Goods Company has maintained its brand leadership in the baseball arena. This pioneering series was a simplistic one-piece mitt with a sewn-in finger. Yet, it was a single release at a time when catcher's mitts were excessively bulky.
After the pioneering release, the company saw steady growth, with the version of the Bill Doak model between 1920 and 1953. This release changed the mitt from a protective gear only to a fielding device. In turn, the glove saw extra features; including web lacing that create a natural pocket for the young player.
Another notable creation by Rawlings was in 1925 when the company experimented with a three-fingered mitt. The mitt further included a 'Deep Well' pocket and a leather top. Today, we have five-fingered models that provide the best ball control.
There is also the famous six-fingered model that ensures a snug fit, better control, and extension. The player can use the Holdster section to extend the glove, and further protect his fingers.
Overall, the Rawlings baseball gloves are comfortable, have less ball spin, more protection, and durability. These benefits are critical to the youth player who is on a strict budget. More so, a player who is yet to master his skill, but wants a sports gear that will last him several seasons.
In addition, a child of 4 years to 11 years can use the Rawlings youth baseball gloves for recreational purposes to college level. For each new level, there is a series dedicated to the player's needs. True to this, most players in the Major League started using the Rawlings mitts in their college playing years.
Wilson
For the last century, the Wilson brand remains a favorite for young recreational players. The brand produces a series of high-quality baseball gloves for amateur players. Equally, the brand caters to pro-level players, travelers, and college tournament levels.
Indeed, the Wilson Sporting Goods Co. dedication to the players' interest is what drives it. It goes out of its way to make custom gloves for unique niches. In line with this, the brand's typical product lines include the A2000 series that feature in most major leagues.
Easton   
Ask any adult baseball player who started the game at an early age. The chances are that they grew up using the Easton baseball glove brand at some point. This brand is a world leader in making both the softball and baseball gears.
Its typical products include batting gloves, ball gloves, and helmets. Easton Diamond Sports LLC invests in the latest technology to come up with sports solutions that revolutionize the sporting industry.
For the youth player, these gloves feature more padding to cushion the recreational player. This VRS Palm Pad is at a strategic area of the wrist where the ball lands most times. For the sweaty young hands, this brand includes Bio-DRI padding. This layer absorbs the sweat and keeps the player comfortable throughout the game.
Indeed, the company demonstrates its commitment to young upcoming players. In turn, it collaborates with professional teams and players all over the US. These teams include the Little League Baseball, USA Baseball, and Softball, and many NCAA collegiate teams.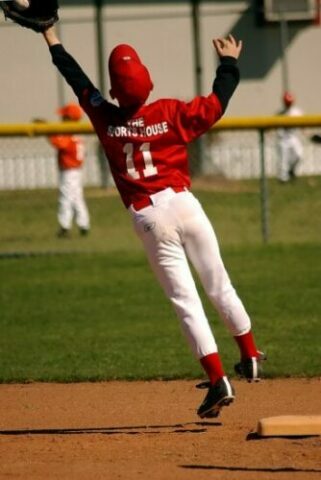 Mizuno
There are plenty of reasons why young players love Mizuno baseball gloves. First, the brand has a wide variety of options for the youth in all positions. For example, a typical first baseman position has up to 11 different gloves for the child.
Second, since its start in 1906, the Mizuno brand continues to make top-quality sports gear for players at all levels.
Third, Mizuno baseball glove has premium features like the E-Lite leather that is extra soft for the young players. In addition, a roll welting allows the player to use all fingers in controlling the ball.
The Mizuno baseball gloves come in a game-ready condition. Moreover, they have ample padding at the palm area for most protection. Its unique lacing allows for greater flexibility for the player. Now, most upcoming players opt for Mizuno when they want gloves that will make them stand out. For these mitts, retail in attractive color themes and finishing.
How Do I Know What Size Baseball Glove To Buy?
In baseball, gloves vary in size and material composition to suit the various positions for the players. Yet, each sports league enforces strict rules about the size of a baseball glove that a player can bring to his game. To that effect, a youth baseball glove is of a standard 9 inches.
The infielders and pitchers mitts range between 10 ¾ inches and 11 ½ inches. Next, the outfielders wear a 12-inch mitt. Finally, the catcher's mitt is between 32 inches and 34.5 inches.
Apart from the player's position, his age will dictate which mitt size to use. Hence, here is a sizing chart that takes into consideration both the position and age of the player: –
| Age | Catcher's Mitt | Pitcher's Mitt | Outfielder's Mitt | First Baseman Mitt | Second Baseman Mitt | Third Baseman Mitt |
| --- | --- | --- | --- | --- | --- | --- |
| Under 7 Yrs | 29.5" to 30" | 8" to 10.5" | 9" to 11" | 11.5" | 8" to 10.5" | 8" to 10.5" |
| 8 to 10 Yrs | 30" to 32" | 10.5" to 11.5" | 10" to 12" | 11.5" to 12" | 10.5" to 11.25" | 10.5" to 11.5" |
| 11 to 13 Yrs | 31" to 32.5" | 11.5" to 12.5" | 11.75" to 12.5" | 12" to 13" | 11.25" to 12" | 11.75" to 12.5" |
| Above 14 Yrs | 33" to 35" | 11.5" to 12.5" | 12" to 13" | 12" to 13" | 11.5" to 12.5" | 11.75" to 12.5" |
>
Can You Play Infield with an Outfield Glove?
Although not the best option, you can swap an outfielder's glove for an infielder one in times of emergency. That is, in case your glove is punctured, torn, or has some missing laces. Yet, you miss out on all the advantages that an outfielder's glove has for your position.
Also, unlike other gloves, a pitcher's mitt is usually in one color theme. It is an unwritten formality that most players and coaches accept.  That way, the glove does not become a distraction to the rest of the team. In contrast, an infielders' glove may vary in color to suit the player's taste. Hence, confirm with the organizers before you do the switch.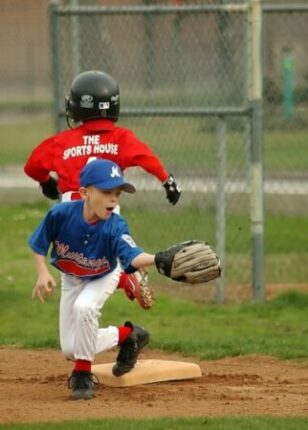 Why Should Youth Players Wear Baseball Gloves?
Whereas it is not mandatory, a baseball player in the defending team wears a mitt for various reasons. Think about it, every time a player catches or fields a hit from the batter or his teammates, the glove acts provides a firm grip for the ball. Hence, it comes in handy for an amateur player who is yet to master his game. For, the baseball glove increases his chances of catching the ball.
Second, the mitt acts as a protective gear that ensures the player does not injure his hands from severe hits. Indeed, catching a ball with bare hands can lead to your palms going numb for several minutes. In extreme cases, you may suffer a permanent injury to your hand.
Third, players wear baseball gloves as a way of tradition and how the game has evolved. The first record of a player to wear a mitt was in 1875 when Charlie Waitt from St. Louis used a pair of gloves for his outfielders and first baseman positions. As expected, this pioneer gear was a functional one in a flesh-colored them. After that, it is almost a taboo for players to go for a Major League without a baseball glove.
How Many Gloves Do Baseball Players Have?
Most baseball players have at least two baseball gloves for their position. One acts as a game ready back up in case their regular mitt develops any issues during the season. Other players prefer to use a different baseball glove for each season. Hence, the number of baseball gloves a player maintains is a personal choice.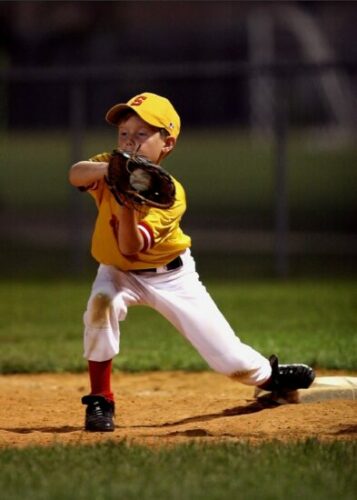 How Do You Size a Youth Baseball Glove?
Now, as your child starts his sporting career with the Little League, he needs to have the right pieces of equipment for a head start. Hence, you need to measure the glove you choose and ensure it fits the little fingers and wrist snugly. For, most youth baseball gloves may feature too large pockets or synthetic material that is in a broken-in condition. Hence, to measure the glove, use the following steps: –
Get a view of the child's hand. Do this by asking the child to place his hand on a table. The palm should face down, with all fingers stretching out and close to one another.
Using a tape measure, get the lengths of all the fingers. You should start from the base of each finger to the tips.
Make a two inches provision for each measurement you have. Use this final figure as the measurements for the child's glove. Then, use them against a standard sizing chart to get the closest recommendation for your child.
How to Fit a Baseball Glove for a Child
A child's hand is way below the standard baseball size and fit. Hence, it can be challenging getting a mitt with a snug fit for a child. More so, you may have to condition and break in the glove to achieve the right feel. Then, here is an easy way to get a comfortable fit for a child: –
Step 1: Use the baseball glove-sizing chart to pick the recommended mitts for the child's age bracket. 
Unlike adult players or college kids, smaller children use the same mitt for various positions. For example, a three to five-year-old will fit 9 inches to a 9.5 inches glove. A six-year-old will go up an inch while a seven or eight years old will pick one and a half inches higher. Kids aged between 9 years and 12 years should try an 11 inches or 11 ½ inches mitt. Finally, a 13-year-old will use either 12 inches or a 13 inches glove.
Step 2: Let the child try it on.  
Yes, remember that all gloves are in standard sizes. Hence, despite the recommendations as per the sizing chart, a glove may not fit as expected. Then, once you settle for the most appropriate glove, let the child have a feel of the glove.
Is it too tight or too loose?
Use the wrist straps to adjust the openings. You should try removing it while it is fast. If it comes off easily, then it is too big. Overall, the mitt should be stable on the hand.
Note that it is safer to buy a tighter glove than a loose-fitting glove. For, once you break in a new glove, it tends to loosen up some more. In contrast, a loose-fitting glove will never get tighter with time.
Also, parents and guardians should resist the urge to buy bigger gloves in the hope that the child will grow into the mitt. This approach only exposes the child to injury should the mitt fall off during a game.
Step 3: Compare several mitts from different brands.
Now that you have a custom fit for your child, try the same fitting for two or three more brands. Let the child get a feel of how the many mitts fit around his hand. Then, the child should pick the glove with the style, material, and finish that he fancies.
Indeed, kids tend to influence one another on which is the trendy color or design. Plus, take into consideration the child's gender. Some designs look more feminine, while others lean toward the masculine look.
Step 4: What about some used youth baseball gloves?
As a child starts to familiarize himself with mitts, it is cheap to begin with a used pair. Besides, such gloves come in a game-ready condition. Hence, as you shop online or at your local sports gear store, inquire if they sell any second-hand mitts. Then, you can also try on those used gloves that are still in good condition.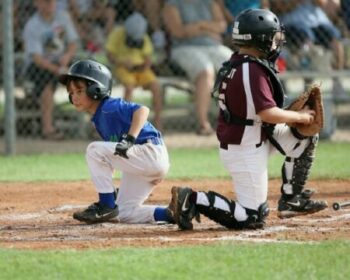 How to Loosen a Baseball Glove (Break-In)
Every baseball player must use a mitt that is in a broken-in condition. This way, the glove achieves a custom fit that is secure, comfortable and lasts for many seasons. Yet, not everyone knows how to break in a glove the right way. Then, use the following steps as a guide: –
Step 1: The Preparation
Now, do you know what you want to achieve through the break-in process? More so, how can you break in your glove to suit your playing technique and position? Also, take into account how you place your fingers in the gloves because, whereas some player wants their thumbs to stick out, others prefer rolling or keeping their index fingers straight.
Then, as an infielder, you want a break in process that will not increase the depth of the pockets too much.
In contrast, an outfielder will enjoy a mitt that has deeper pockets. Hence, picture the result that you want before you begin loosening your glove. Note that the break-in process never stops. It continues as you use the mitt.
Step 2: Oil the Glove
A pre-conditioned glove is more natural to break in. Hence, start by pouring a few oil drops all over your glove. You can use a rag or an applicator sponge to redistribute the oil to all the surfaces, including the back and inner areas. The laces should also soak up thoroughly in the oil.
Then, countercheck the joints and the finger sections. Once you are satisfied that you have oil on the entire glove, use a paper towel to wipe out any excess oil. You want to have a damp glove, not a dripping wet one.
Step 3: Shape the Pocket
Next, use a ball to shape the glove's pocket. For, players need a well-shaped pocket for secure catches. Then, place a ball at the palm area of the glove. Next, tie the glove using a rubber band to hold the ball securely in the palm.
In addition, make sure the rubber band forms an X-shape knot. This style ensures the glove forms the ideal pocket shape that you want.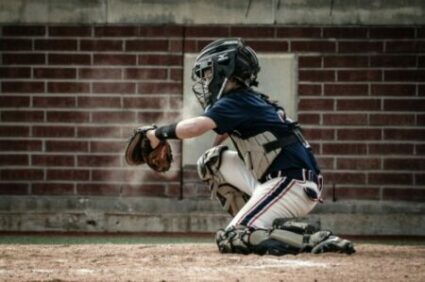 Step 4: The Break in Techniques  
There are many ways to break in a youth baseball glove. Each player should pick the technique that suits him best. Here are three such styles: –
Start Playing Catch With The Glove 
Did you know that, if you play catch with your new glove, it would start to break in with time? However, this technique works best if you have a spare glove that is in a game-ready condition because, it may take a while before you achieve the right feel. In addition, you must have ample spare time for this exercise.
Hit it With a Bat or a Mallet 
Use a mallet head or the end of a bat to pound the breakpoints or midsections of the glove. Also, pay extra attention to the heel area. Next, do you need your finger section to fold towards the thumb? Then, let these two sections fold in together before you start hitting the area. For the pockets, pound the inner regions of the glove to form the pocket shape you want.
Once you achieve a considerate soft feel, let the glove sit for half an hour. This rest allows the leather to expand a bit. That way, you can see which areas need some more work. This technique is also time-consuming and straining on the hands. Hence, ensure you have the time and energy to tackle this technique.
Make Use of a Baseball Pitching Machine 
A pitching machine throws heaters at your glove at speeds as high at 100 mph. In turn, the intense batting experience will break in your glove in no time. Hence, if you already have a pitching machine for your home practice, use it to break in your glove.
To go about it, wear your new glove as if you are going for a real game. Then, sit at a reasonable distance away from the pitching machine. Turn on the device. Try to catch as many balls as possible using your new glove.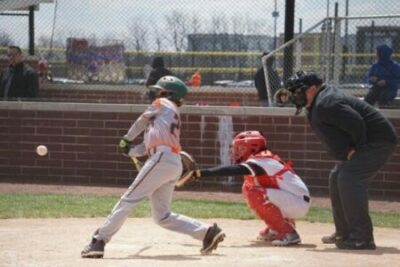 Why Do Some Baseball Gloves Have A Finger Hole?
The choice of having a finger hole or not is for comfort purposes. Still, some baseball positions can benefit when the players use such baseball gloves with finger holes as follows: –
An infielder plays while close to the batter. Hence, he can appreciate some extra protection against hard-hitting balls. Besides, an infielder tends to make lateral dives. The moves often result in his index finger prone to injury.
In turn, infielders prefer to keep their index fingers out of their gloves when playing. This technique provides extra padding around the fingers. More so, it helps to keep the fingers pointing towards the ground or turned away from the oncoming ball. Hence, the players never get their fingers jammed.
Outfielders prefer to have gloves with a finger hole, for reasons opposite to those of infielders. That is, in general, an outfielder is better off having his fingers inside the gloves. He is at the farthest distance from the batter. Hence, the ball often lands at his hands with a reduced momentum.
Yet, as the player runs, dives and slides towards the ball, his fingers tend to face the ground at an unprotected angle. Hence, when slamming the ground, the player can sustain severe injuries to his fingers. To avoid such accidents, players prefer using baseball gloves with a finger hole.
Catchers face a unique dilemma. Their index fingers are near their most impacted areas when they play. And as a catcher, this cycle repeats itself multiple times throughout the game. Hence, a catcher must find all possible ways to protect his index finger.
Now, most catchers opt for baseball gloves with more padding to cushion their hands from the hard hit. Others prefer using gloves that feature an extra outer flap on top of the index finger.  But, a more straightforward way of solving this challenge is by opting for baseball gloves with a finger hole.
This way, the player minimizes the risk of jamming his fingers when catching or blocking the ball from landing on the dirt. For it is at this point that his fingers are pointing towards the ground.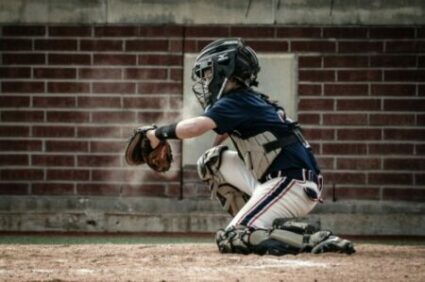 A pitcher has to be as comfortable as possible. For any minor distractions can jeopardize the rest of his team's efforts. Hence, he makes the best moves, setting the pace for the rest of his teammates.
How Do I Fix My Baseball Glove Laces?  
Are your glove's laces torn, or out of place. Before you give up on your gloves, there are a few tricks you can do to restore your laces. Here are the steps: –
Gather your repair tools 
To repair your laces, you'll need a lacing needle and new laces where applicable.
Assess the damage 
Before you start working on the glove, check and determine the best way to fix the laces. That is, can you rethread the laces, or will you have to replace them with new ones?
Observe the lacing pattern to come up with an ideal relacing plan 
Make a diagram of the glove with a sketch of the lacing pattern. Take note of the areas where the lacing should go through the mitt. Ensure you can trace how the lace will pass through the glove from start to finish.
The threading process 
Now that you know which way you want to put the lace insert the needle in its opposite direction. That way, the needle will come out in the direction where the lace should face. Next, thread the lace through the needle. Then, pull the needle through the holes with the lace in place. Once you reach the last hole, stretch the lace using your fingers.
Tighten or loosen the laces as per your desire 
Now that you have the laces back in place, go through each hole, tightening or loosening the laces to your desired feel. Then tie the ends to keep them steady and firm. Your gloves are now ready for your next game.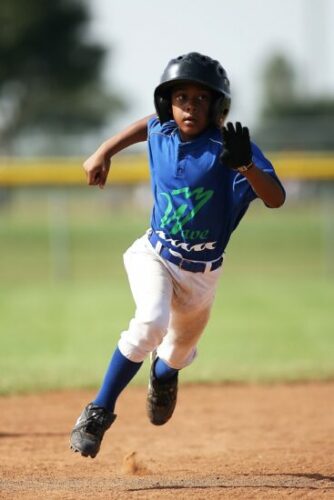 Should You Tighten Baseball Glove Laces?
Every youth baseball player should be cautious when tightening his baseball glove laces. For, he can either improve or jeopardize his game depending on which part of the mitt is tight. For example, compressing the mitt at the pocket area results in a shallow pocket. This temporary adjustment will revert to the standard size as the game continues.
Note that every mitt will stretch and loose its original shape with time. Hence, the player needs to tighten his glove as a way of maintaining them in tip-top form. Here, the player will need to have the laces lose for a proper fit. Then, do you know how to tighten your laces the right way? Here are the steps: –
Step 1: Check and remove any visible knots on the laces.
Step 2:  Pull the now seamless laces to tighten them. For accuracy, pull by the upper sections where there is a cross-like sign.
Step 3: Go for the lower sections now and pull them gently.
Step 4: Repeat the last two steps until you achieve the fit you want for each section.
Step 5: Try the gloves on your hands and assess how they fit. Does it fit perfectly? If not, repeat the process until you achieve the fit you want.
What if your laces are too tight? Do you know how to loosen them? If not, use the following steps as a guide: –
Step 1: Check for any visible knots on the laces and untie them.
Step 2: Pull and loosen the upper sections of the glove, right above the cross sign.
Step 3: Now go for the lower sections and loosen it gently.
Step 4: Repeat the last two steps until the gloves are loose as per your desire.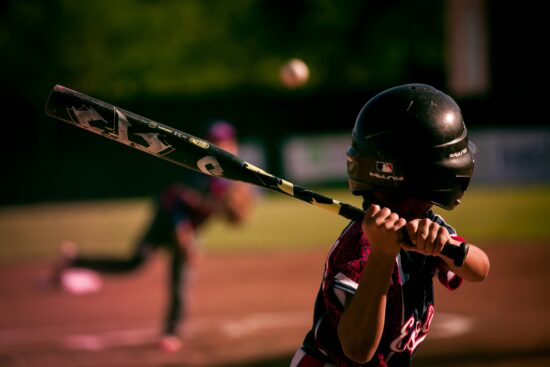 Can I Use A Softball Glove For Baseball? Or Baseball Glove In Softball?
Now a softball and a baseball differ in many ways as follows: –
Softballs are generally more prominent than baseballs. For example, the infielders' glove for softball ranges between 11.5" and 12 ¾" while that for baseball infielders is 10 ¾" to 11 ½". Hence, a baseball player who swaps his glove for a softball mitt will struggle to field and transferring the ball from one hand to the other.
Baseball gloves have aimed for players with bigger hands. Hence, their hand opening is rather prominent. In contrast, softball gloves aim for female players or kids with smaller hand openings.
Baseball gloves have unique designs that aim at high-speed handling balls. However, softballs are intended for slow speedballs.
Softball mitts have snug Velcro straps for a custom fit. On the other hand, baseball gloves use a standard back with not Velcro strapping.
In conclusion, it is not always advisable to use a softball in a professional baseball game. Since you expose your hand to hard-hitting passes, you risk injuring your hands when wearing a softball mitt. Yet, a recreational player can pick a softball and allow the kids to practice with it. Such gloves are lighter and softer, hence will encourage the young ones to develop an interest in the game.
Conclusion
Every young player must have the right gear for his baseball game from an early age. It is through such diligence that he develops the discipline for success. We hope this in-depth guide is an eye opener for the various aspects surrounding the youth baseball gloves. Then, start by picking the right mitt for your position. Ensure you fit it correctly. Opt for the break-in process that is convenient for you. And start practicing. As you get the hang of the mitt, uses our tips on how to re-lace, tighten, and loosen your glove to keep it in tip-top form. Most importantly, enjoy your game.